Do you really want to delete your account?
After removal you will not be able to regain access to it
Partnership Fundraising

The XXI Century Business

$10 000 monthly - it's easy!

Take a look how it works

Give Kindness,

it comes back!
The Project has been working since 2011
...
Fundraisers from
160
countries
have already been with us!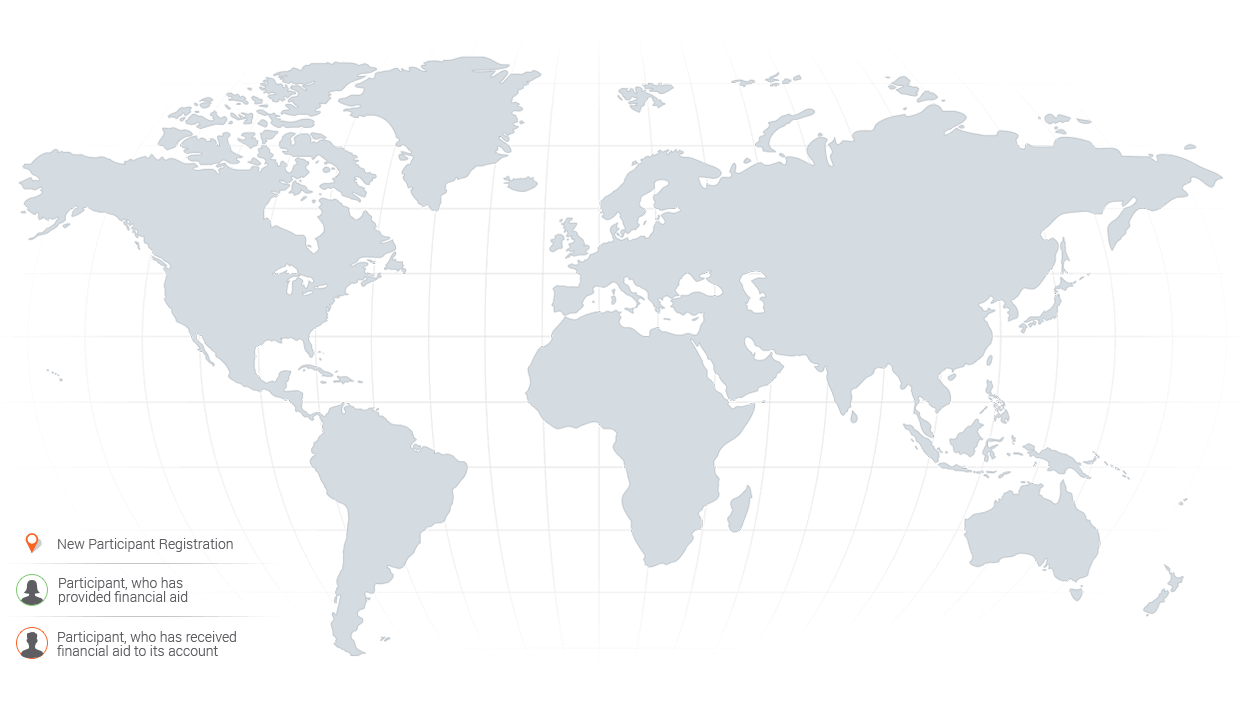 On 11th of November, we have turned 6 years old!
$%amount%
Благотворительное пожертвование
to CF Whole World
$%halfamount%
Account is inactive. Funds have been sent
to CF Whole World
Registered participants
This is the number of participants registered since the beginning of the project in November 2011.
Many of them have already become successful fundraisers.
%time% UTC

%fname% %sname%
Fundraisers received
This is the total amount of funds received by fundraisers since the beginning of the project in November 2011.
$%amount%

received

%fname% %sname%
Transferred to CF Whole World
This is the total amount of funds transferred by the participants for charity purposes during the whole period of cooperation of the project with
CF Whole World, i.e. since January 2013.
$%amount%

from

%fname% %sname%
900 000 are already with us!
We gift all the participants who will activate their accounts
until 31st August a
$10
bonus that can be used
3 simple steps to big success:
1
You take the charity relay baton
and make a small donation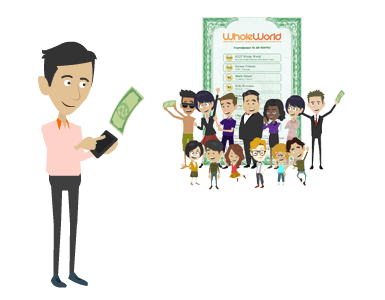 Thanks to a unique technical solution, all money transfers are automatically performed directly between the participants, bypassing the company's account!
2
You pass the relay baton to other people,
and they do the same thing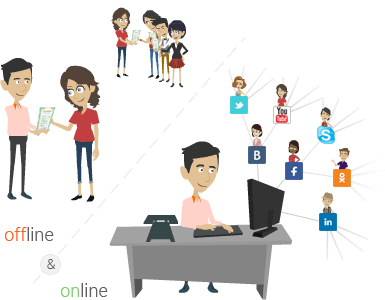 You pass the charity relay baton to other people,
and they, in their turn, pass it then and there!
In this way, your partnership structure is being formed,
and its depth can reach up to 7 generations.
The number of people you can personally invite
to participate in the project, IS UNLIMITED!
3
You will start receiving money transfers
from people from all over the world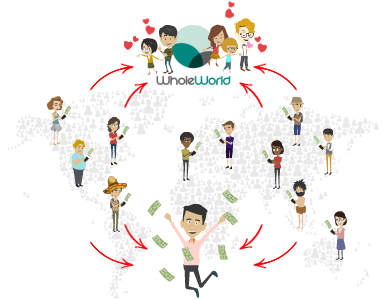 Every time any one of your partners in the team
makes a charitable donation, you will also get financial Benefit!
The more actively your partnership structure grows,
the more frequently you receive money transfers,
and, at the same time, the more money is sent to charity!
The 100% CashBack Campaign from 1st to 31st of August 2018
You will receive $100 back
right after the financial aid payment!
You will receive 20 PINs of $5 each
and will be able to activate 20 partners' accounts for free!
We have already helped
Oleg Kovalev
17 years old
Osteogenic sarcoma
After the health examination in February 2013, Oleg Kovalev was diagnosed with terrible osteogenic sarcoma in proximal metaphysis of right humerus. This news came as a blow to the whole family. After the diagnosis, Oleg's mother contacted our fund. In order to save Oleg it was necessary to perform a complex surgery to remove the part of the affected bone and install the imported endoprosthesis that the Whole World charitable community promised to pay for. The surgery to remove the part of the affected bone and install the endoprosthesis was performed on 22nd of August at Petrov Oncology Research Institute.
Ulugbek Dekhonov
7 years old
Hodgkin's Lymphoma
Ulugbek Dekhonov has a complex disease, a Hodgkin's lymphoma relapse. His aunt has asked the Whole World charitable fund for help. Since 2010, the boy was being treated in Uzbekistan, Tajikistan and the city of St. Petersburg, and his family was paying for the expensive treatment all that time. But in 2012, they were not able to pay themselves for the treatment any more. Thanks to the help of the fundraising movement, Whole World, Ulugbek received six anti-relapse chemotherapy cycles and radiation therapy treatment in 2013, at Petrov Oncology Research Institute. At the beginning of March 2014, after a long treatment, the so long-awaited remission had set in.
Andrey Lesser
15 years old
Left-sided idiopathic thoracic scoliosis, III degree
Andrey began to experience problems with his back at the age of 10. After a medical examination, he was directed to a hospital in the city of Tyumen, where the question of surgical correction was considered. The planned operation involves the surgical correction of the spinal deformity with implantation of expensive metallic structures. The fundraisers and benefactors of our community took the boy under patronage and fully paid for the treatment of Andrey.
Nikita Lykov
1 years old
Aid Provided:
111 300 USD
Bilateral retinoblastoma
In the age of six months, Nikita was diagnosed with retinoblastoma, or malignant tumour of retina of both eyes. Israeli doctors in Chaim Sheba Medical Centre promised not only to save the baby's life, but also save both his eyes. But an urgent hospitalization and a significant amount of money were required. With the direct participation of TGK-1, private sponsors and fundraisers of the Whole World movement, it was possible to collect in time the amount necessary to pay for the treatment of Nikita. The boy and his mother spent more than six months in the Israeli hospital. Now we are happy to inform that the doctors kept their promise. The boy is on the mend and has returned home.
Sasha Bushuyeva
13 years old
Right-sided idiopathic thoracic scoliosis, III degree
Sasha Bushuyeva was growing up healthy as a healthy child, she liked sport, dancing and was a fidget. But in September 2013, the girl began to complain of pain in the back and then a hump appeared. After consulting the specialists it became clear that the child suffers from 3rd degree scoliosis and a paid surgery in the city of Tyumen is necessary. The Whole World fund, with the full support of the Whole World charitable movement, has undertaken obligations to purchase expensive metallic structures for Sasha.
Anna Kolevatova
11 years old
Chondrosarcoma in proximal epimetaphysis
In January 2014, Anna was diagnosed with chondrosarcoma in proximal epimetaphysis of right ulna. An urgent surgery to remove the tumour and install the elbow joint endoprosthesis was required to save Anna's arm from amputation. We immediately started an emergency fundraising for Anna. The endoprosthesis for Anna was urgently manufactured in the United Kingdom. It was made using the latest technologies in the field of endoprosthetic care. The surgery to remove the tumour and install the endoprosthesis was successfully performed on 10th of April at Petrov Oncology Research Institute. A few days after the surgery, Anna moved her operated arm for the first time.
Ilya Fokin
17 years old
Severe injury
Ilya Fokin was seriously injured as a result of an explosion of a gas cylinder in 2007. As a result, he suffered multiple fractures of the shoulder blade and collarbone, the humeral head was seriously damaged and subsequently removed. The boy has undergone multiple surgeries, but the arm still has not been recovered. By decision of specialists from G.I.Turner Institute and advice of R.R.Vreden Russian Scientific Research Institute of Traumatology and Orthopaedics, it was necessary to perform an endoprosthesis replacement of the shoulder joint. It would allow to fix the arm and give the boy a chance to move the arm. The participants of the Whole World project have helped to collect the amount necessary to pay for the endoprosthesis and surgery.
Olga Pastuhova
15 years old
Congenital pathology
Olga was born without the elbow and fingers on her right hand. The muscles responsible for movement in the elbow also were not well-formed. A complex surgery and endoprosthesis installation were required for the arm recovery.The necessary amount was raised thanks to the Whole World community. The surgery was performed at G.I.Turner Scientific and Research Orthopaedic Institute for Children in St. Petersburg. The complex and laborious work of surgeons on forming the elbow joint took more than five hours. Now, Olga is undergoing rehabilitation.
Alexey Kovalenko
15 years old
Brain Tumour
On 22-st of November 2013, Alexey Kovalenko's mother asked the charity fund, Whole World for help. Her son was diagnosed with a malignant brain tumour, an emergency surgery was required. It was recommended to perform the surgery at the Division of Paediatric Neurosurgery of Berlin's university hospital Charité. The surgery was scheduled for 27-th of November, the amount of 41000 dollars had to be raised a few days before. About 3000 our fundraisers from more than 100 countries had done the almost impossible in only two days. It can only be called a miracle. The necessary amount was raised and the sutgery was done in time. Today, Aleksey lives life to the full.
Ilya Finagin
12 years old
Ewing's sarcoma of pelvic bones
In 2012, Ilya was diagnosed with terrible Ewing's sarcoma. The sarcoma has caused the affliction of pelvic bones and has led to the formation of metastases in the lungs and abdominal cavity. In September, Ilya was hospitalized into the 31-st City Clinical Hospital in Saint Petersburg, the Children's Oncology department. After six cycles of chemotherapy, it was necessary to remove the affected part of the boy's pelvis and install an endoprosthesis. Thanks to the efforts of the Whole World project and more than 3000 its participants, it was possible to raise the funds necessary for purchasing the expensive prosthesis manufactured in the UK. On 21-st of July 2013, Ilya underwent a difficult six-hour operation to install the pelvic bone endoprosthesis.
Alina Zhigalina
15 years old
Ewing's Sarcoma
In March 2013, Alina was diagnosed with on of the most aggressive malignant tumour, Ewing's Sarcoma of right femur. It was necessary to perform an expensive high-tech surgery to install the right femur endoprosthesis in order to save the child's life. There was practically no time for waiting. The fundraisers of our community came to help and raised funds for the purchase of the expensive prosthesis. The girl underwent an extremely complex and many-hours-long surgery at Petrov Research Institute of Oncology in St. Petersburg.
Maxim Gevorkyan
14 years old
Osteogenic sarcoma
Maxim Gevorkyan underwent treatment at Blokhin Cancer Research Center in Moscow. He was diagnosed with osteogenic sarcoma of right shin-bone. His family got the hope of life-saving treatment at the Scientific and Practical Center Solntsevo, where Maxim had to undergo an appropriate chemotherapy treatment. But Maxim's mother, who raised him alone, had not enough funds to pay for the treatment. And again, the fundraisers and benefactors of the Whole World community did not remain uninvolved. Already in two weeks after the request, Maxim was admitted for treatment by Scientific and Practical Center Solntsevo where he underwent the required treatment.
Olga Zabludina
18 years old
Ewing's Sarcoma
Olga Zabludina's mother asked the Whole World charitable fund for help in spring 2013. It all began in March 2012 during a medical examination, when Olga was diagnosed with terrible Ewing's sarcoma. Olga was admitted for treatment by an Israeli clinic, where the surgery on the left lung was performed and the surgery on the right one was planned. But before the second surgery, it was necessary to pay off the debt connected with the first one, but Olga's family did not have enough amount. Every day of delay could cost Olga Zabludina's life. The Whole World charitable community has transferred about 250 000 rubles to Zabludina's family.
Elina Kirilova
6 years old
Malignant Tumour of Joint
Elina was diagnosed with a rare and very aggressive form of cancer of the radial bone of the arm at the end of 2012. The additional analysis carried out in St. Petersburg revealed centrers of metastases in the lungs. It was decided to urgently hospitalize the girl for chemotherapy and surgery to remove the tumour and install the implant. The Whole World community has taken custody of Elina. In 2013, Elina underwent several cycles of chemotherapy treatment and a surgery to remove the tumour and install metal structures instead of the affected bone. Thereafter, the so long-awaited remission had set in.
Medina Murtazaliyeva
15 years old
Osteogenic sarcoma
Medina was diagnosed with a tumour of the shin bone. The doctors were fighting for her life during a year. A surgery was performed, but a year later the pain came back.After the health examination at Priorov Central Research Institute it became clear that the girl has a relapse and it is necessary to perform another surgery to replace the bone with an endoprosthesis. Because the quoted treatment was not available, and the girl needed a very urgent help, her parents asked the Whole World charitable fund for support. Thousands of participants of our community raised funds necessary to pay for the surgery and endoprosthesis for Medina. The surgery was successful and Medina returned to home after the rehabilitation period.
Ilya Demidov
7 years old
Brain Tumour
Ilya's parents asked us for help after the boy began suffering of epileptic seizures caused by residual tumour. The boy quickly gained weight and could not move himself. Ilya needed further investigations at N.P.Behterev Institute of Human Brain, because there was no necessary equipment in Murmansk. An additional testing and a new treatment were required, and thus the additional funds had to be collected. During a month, the amount required to pay for flights, accommodation and treatment was raised by the Whole World community team.
Edmond Hachatryan
12 years old
Osteogenic Sarcoma
Edmond Hachatryan is the first person under our care for whom the participants of our project were able to collect within only three weeks the amount necessary to pay for a growing endoprosthesis. The surgery was performed at the 31-th City Hospital in St. Petersburg by Dr. V.P.Silkov. After the successful surgery to replace the affected joint, Edmond underwent post-surgical chemotherapy and was discharged from the hospital. Now, the boy is at home, walks well and lives a full life.
Participants Reviews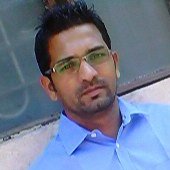 Sudesh Jadhav

Pune, India
Deolindo De Oliveira Alves Sulflair

Sao Paulo, Brazil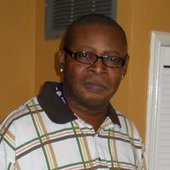 Winston Hanson
Oxford, United Kingdom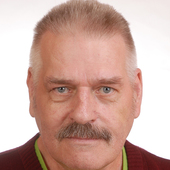 Karlheinz Ralle

Delmenhorst, Germany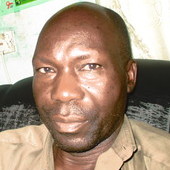 Nyabange Chirimi

Arusha, Tanzania
Josue Tello
San Antonio, United States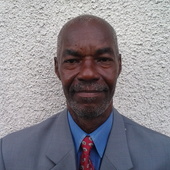 Sidney Francis

Nassau, Bahamas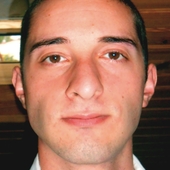 Davide De Notarpietro

Bondy, France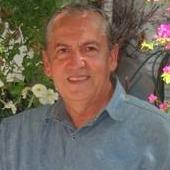 Gabriel Torres

Manzanillo, Mexico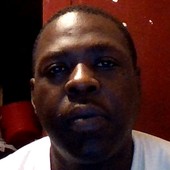 Ricardo Nairn

Nassau, Bahamas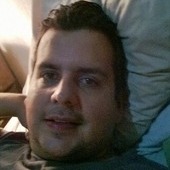 Juan Estrada
Guatemala City, Guatemala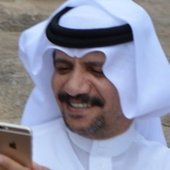 Mohammed Aldighrir

Najran, Saudi Arabia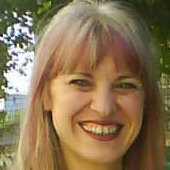 Manuela Nita

Bacau, Romania
Gil Santos

Uberlandia, Brazil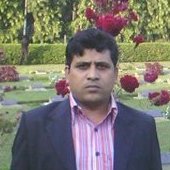 Md Nurul Islam

CHITTAGONG, Bangladesh
Iyke Kanu Okorie

Lagos, Nigeria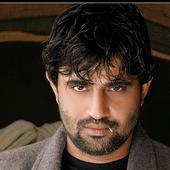 Motisingh Rathore

Mumbai, India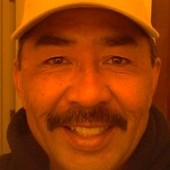 Allen Gradias
Santa Barbara, United States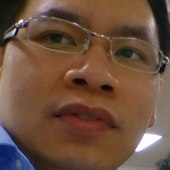 Phong Nguyen
Fort Worth, United States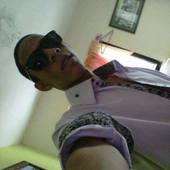 Angel Manuel Bautista Tejeda

Santo Domingo, Dominican Republic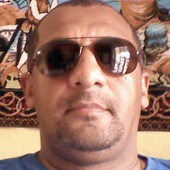 Lucas Lukasweb

Recife, Brazil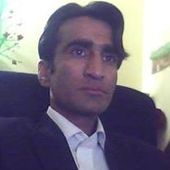 Zaheer Shakeel

Rawalpindi, Pakistan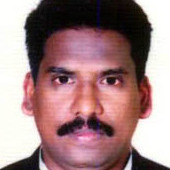 Nadimuthu Ganesan

Chennai, India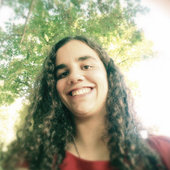 Angela Barnabe

Santarem, Portugal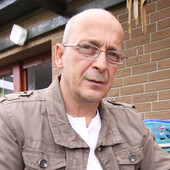 Michael Schulz

Oslo, Norway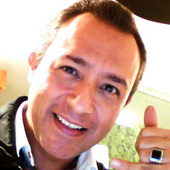 Javier Cortes Aburto

Puebla, Mexico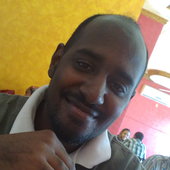 Mohammed Omer

Khartoum, Sudan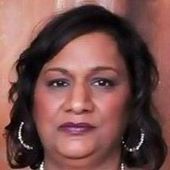 Anita Garg
Schaumburg, United States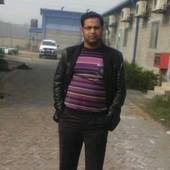 Anowar Zahid

Dhaka, Bangladesh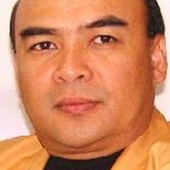 Badrulhisham Ahmad

Woodlands, Singapore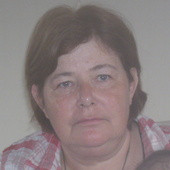 Lady Pamela Papa

Albi, France
Antonio Fernandes

Salvaterra de Magos, Portugal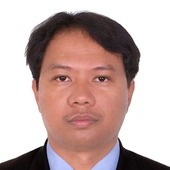 Manuel Jr Lopez

Dubai, United Arab Emirates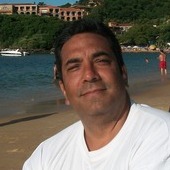 Omar Villarruel
Mendoza, Argentina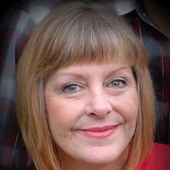 Terri Fuentes
Harker Heights, United States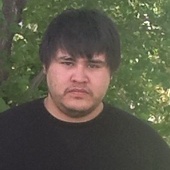 Brad Alook

Edmonton, Canada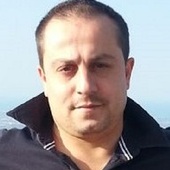 Gianfranco Dell elba
Torino, Italy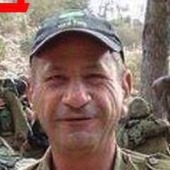 Menachem Grossman

Ramat Hashofet, Israel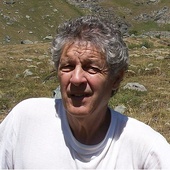 Gianfranco Staccioli
Alessandria, Italy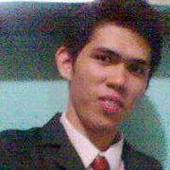 Patrick John Peguit
Cebu, Philippines
Copy link for text review
I am Sudesh Jadhav , India , Pune. I decided to join WHOLEWORLD.BIZ at the moment I find this website while browsing. The idea of rewarding charity is awesome it will tend many to participate in the system and help each other generously. It is a community of like-minded people here people help each other to make their lives better. In this money oriented world there are many richest people but don't have heart to give or dare to help others who are needy .Our Daddy God Lord JESUS says we have to share with others what we have. Sow the seed of help and you will reap its rewards for everlasting I adore the amazing Idea of system. I have planned to work with dedication for spreading the charity movement throughout India Thanks for the system for creating such a Great Idea. WE MAKE A LIVING by what we get BUT WE MAKE A LIFE by what we give As you grow older, you will discover that you have two hands one for helping yourself and the other for helping others. GOD won't ask what you did to help yourself but ask what you did to help other
Copy link for text review
Participar de um programa que conta com mais de 700.000 colaboradores auxiliando conjuntamente e revertendo parte dessa grande empreitada para o auxilio de crianças portadoras de câncer, é algo que ainda não tinha visto em minha caminhada como investidor, e o mais importante é a forma como tudo isso é feito, com transparência, honestidade, onde desde a abertura da conta até a distribuição dos depósitos, acontecem automaticamente, esses valores são em dólares, portanto são muito bem valorizados e ajuda a todos uniformemente e tenham certeza não há negócio igual em todo o mundo onde a visão maior é ajudar-se mutuamente e todos sem restrição desenvolvem-se financeiramente sem iludir-se como acontecem por aí. Se estava procurando meio de estabilizar-se financeiramente sem complicações? Invista no lugar certo e com as pessoas certas, acredite em você, pois nós acreditamos! SUCESSO SEMPRE .
Copy link for text review
My name is Winston Hanson, I'm from Jamaica NY. Presently, I'm in the U.K. My favourite pet is a cat. My favourite songs: Reggae, Classical and Inspirational. My hobbies are among a few things: Swimming, fishing, cooking etc. However, I had placed strong emphasis, on education; due to the fact that I have seen it as: top priority, in acknowledgement of long time and short time goal settings, which isn't dismissed from my biographical information, without appropriate plan or a collective road map. Manifestation will fail to materialize. However, my purpose here is among a number of reasons: communicate with people from all walks of life, be a part of the rich content, adherent to the protocol etc. I'm sure without a shadow of a doubt I will meet people who shares my thoughts, believes concepts vice versa. Before I forget multicultural is among my focal Purpose also…As for Gold Charity: I can see that it is a good project. I am hereby encouraging everyone to be a part of this world unity. WholeWorld is a great organization. I am very happy with it.
Copy link for text review
Hallo! Ich lebe in Delmenhorst bin 66 Jahre alt und bin vor zwei Jahre beigetreten. Das Projekt ist ausgezeichnet, Gib niemals auf. Man tut was mann Kann. Nehmen Sie teil an einen Whole World-Marathon!!! Mehr als 700 Tausende von Menschen,aus verschiedenen Teilen der Weld. H aben bis heute Zehtausende von Kindern, warten auf finanzielle Hilfe sobald Zahlung in Höhe von $100. Werden Sie dazu beitragen, das Leben eines Menschen zu retten. Dieser Whole World-Marathon hat dazu beigetragen, Geld zu sammeln für den Betrieb von schwerkranken Kindern. In verschiedenen Teilen der Weld
Copy link for text review
HE WHO GIVES SHALL BE GIVEN TOO. WholeWorld International is a WholeWorldobal Charity Organization.My advice to the organizers is that: 'they should extend their donation to other parts of the world and not only Russia this will make it more international and even attract more donors. 2.Benefactors should play their role by inviting more and more affiliates,they can use as many means at their disposal as they can be it social media,word of mouth and business machine etc. 3.For Volunteers I am asking them to act today before it is too late if there is any thing that they don't understand they should ask their sponsor. LAST:He who gives shall be given. Why not register now and follow just few simple steps and give a smile back on the faces of those who need your help!
Copy link for text review
name Josue from San Antonio Texas I joined to help the world lwherever it needs help joined November 28 decided to join because that's what I do with my free time and I love to help out because in this day and age it's hard to find Good people in the World I love the idea of getting the whole world because it takes more than one person to change the world I haven't received anything physically but mentally I am end it warms my heart to know that I can do a good deed everyone is Linden A helping hand
Copy link for text review
I am retired Insurance Salesman, and throughout my career I have attempted to establish an alternate source of income with no lasting results. I live in a small developing country made up of a chain of islands, the Bahamas, off the coast of Florida, USA. We in the Bahamas have in the past experimented with a local aid program similar to WholeWorld's, which unfortunately turned out to be an illegal "pyramid". In the early part in 2014, I discovered "WholeWorld" while surfing the net and immediately signed on. This method, as I saw it, eliminated the unfair aspects of the "pyramid" and has opened up the world as a source of prospects with whom I can share this opportunity. My intention is to recommend this program to as many people as I can, in the Bahamas as well as worldwide.
Copy link for text review
Hi, i'm davide i have see a link of whole world on a forum and i wanted to see what is this, i looked the video about the program and i'm realy interesting. I think the best way for develop the international charity program Whole World it's to use other new program like WholeWorldoballshare who try to create a new community on new social network with WholeWorldobal tchat and WholeWorldobal shares for all subscriber around the world. And i will do that for create my team partnerships. I realy want to create my pub i'm come from to Italy and i live in France, my dream is to open a pub in Paris, but i need money for that and i work for that but it's realy difficult to let the money for my project when you are young. Thank you. All the Best.
Copy link for text review
Hola a todos los Socios de WholeWorld International. Yo me inscribí al Programa hace ya 11 meses e inmediatamente envié mi donativo para convertirme en Benefactor de tan aclamada Fundación. Este Proyecto tan brillante parte de una iniciativa de 3 amigos que un día se dieron a la tarea de encontrar una fórmula eficaz y atractiva que permitiera no solamente realizar una noble causa: ayudar a niños con cáncer de todo el mundo sino también ir formando poco a poco una gran Comunidad de gente altruista que se ayudaran entre sí a superar sus problemas económicos y financieros de tal manera que poco a poco fueran superándose y mejorando su vida y la de sus familias. A casi un año de haberme asociado a tan noble causa me congratulo de haberlo hecho y con gran entusiasmo me doy cuenta que nuestra Comunidad ha crecido durante este año a casi el doble en su número de afiliados benefactores y espero que en un futuro no muy lejano podamos lograr la gran meta soñada: superar el grave problema del cáncer de nuestros niños en todo el mundo y elevar el estatus económico de cada uno de sus socios. Felicidades a los socios Fundadores y a todos los Benefactores de la gran Comunidad WholeWorld International...!!
Copy link for text review
Well I have been with the program now for less than a month. I signed up for the business machine a week ago and already I have 3 registrations. Awesome program!!!!!!!. I would definitely try to get all of my friends and family involved. Take it from me sign up today you won't regret a sinWholeWorlde moment for it. Besides it's for "CHARITY PPEOPLE" Help someone today......
Copy link for text review
EL Placer de hacerlo es porque uno Dando es como recibe! Todo lo que el hombre siembra eso cosecha. Dios bendiga este programa o fundacion para ayuda de todos los mas necesitados los niños. Y esperemos que la ayuda siga de una forma mas rapida y segura para ellos. Amando a los niños Dios nos bendice Y es mejor sembrar primero para luego poder Cosechar!
Copy link for text review
I am so happy being here, nothing better than helping needy people wherever they are whatever they are. WholeWorld open the door for all of us to express our humanity, i remember a song on 80s done for Africa named "we are the word", and here is our song of the new century for the whole world "we are the WholeWorld". Many people getting rich by different ways, but in WholeWorld people getting rich by helping people, that's so special.
Copy link for text review
WholeWorld este o comunitate de oameni pozitivi, hotărâţi, care să se ajute reciproc, sa devina prosperi şi sa participe la acte de binefacere, susţinand copii bolnavi de cancer. Sistemul este conceput în aşa fel încât de-a lungul întregului proces caştigi bani, atâţea bani, caţi doreşti, totul depinde de numărul de prieteni invitaţi în sistem pe baza certificatului ce conţine numele tău. Fiecare din noi are un vis şi doreşte să-l îndeplinească cât mai curand posibil, atât mai bine când în drum spre scopul tău îi poţi ajuta şi pe alţii.
Copy link for text review
Olá Sou Gilvan Santos. Atualmente estou morando no Brazil. Tomei a decisão de participar dessa comunidade porque acredito que apenas uma pessoa não pode melhorar o mundo. Mais se essas pessoas reunir suas forças a mudança se torna real. Estou bastante alegre e confiante a respeito de minha participação na wholeworld. Acredito que são as boas intenções e as boas ideias que revolucionam o mundo. Apesar do mundo estar passando por crises, acredito que esse programa de caridade internacional poderá melhorar muito, a vida das pessoas tanto particular como familiar Estou iniciando na comunidade, por isso estou torcendo muito pelo sucesso de todos. Desde já agradeço.
Copy link for text review
Welcome my friend, my name is MD NURUL ISLAM and I 'm living in CHITTAGONG city of BANWholeWorldADESH. I like "THE WholeWorld INTERNATIONAL COMMUNITY" for two reasons: REASON ONE: I want to help (economically) other participants in the community. REASON TWO:I want to help children with cancer and their families, to cope with the future optimistically. It's time to take a step further, both for our favorite persons, and for those who need us. Ι ΄m looking forward to see you soon. Thanks for your time.
Copy link for text review
l am Iyke Kanu Okorie from Nigeria, l came in contact with the WholeWorld on ClickSense and l signed up to participate with an outfit that is focused on good results. l believe l am in the right place where team work is active. l am from a poor background and here is an opportunity to upgrade to the next level with WholeWorld Systems and become who l want to be. Its a great opportunity to be here.
Copy link for text review
Hello Dear, I am Moti singh rathore(monty rathore).i am from mumbai,india.i am from jodhpur rajasthan.But i live in mumbai.i Do work as actor/writer/director.i like social working support for needy people and loving children in whole world.i much heartly thanks for whole world founder for this way. I appreciated the process that has been give on this website it was amazing for helping hands for social needs.give something help for needy is a great chance for me.So i join this community.thanks
Copy link for text review
Hello My Name Is Allen Gradias and im from Santa Barbara California How I was invited to donate to a great cause of helping children from Russia about nine months ago . but does it really matter where someone is from help is help and there are a lot more people out there that need help I think this is part of are duty as people to help each other not just because we are going to benefit from it but because we are people and it always feels better to give I havent made a dime with this yet but I dont regret a thing and I think this is a great concept and cause. And remember if you can help someone once a day I think it will make you live longer.
Copy link for text review
Hello World; - My name is Phong Nguyen, and I'm from Vietnam. - I came to America since 1992 to Present. - I was joined the Whole World Programs on August 26, 2015. - The reason for me to join the community is because I wanted to support people all over the world, but I also need people around the world to support me as well. We all wanted to support everyone around the world, but we also need people around the world to support as well, right? That's why I joined the Whole World Community and the only community that truly support people around the world. - I Completed my Financial Aid on August 28, 2015. - I Purchase the Business Machine with the Ultimate Package on August 29, 2015. - I started getting 10 New Partner Registration on August 29, 2015. - I got my first Financial Aid on September 01, 2015. - Today, September 02, 2015. I received 40 New Registration. - Finally, I would like to say thank you to the Whole World giving me the opportunity to support people around the world, and the same time I have the opportunity to start changing my financial support. Support People around the world, and people around the world support you, that's so amazing! I am so happy to support people now, and more happly when I start getting support from people around the world. - DON'T KNOW WHO THEY ARE - DON'T WORRY - SUPPORT THEM - OTHERS ALSO DOESN'T KNOW YOU, BUT THEY WILL SUPPORT YOU ALONG THE WAY. GOD BLESS! To your success Phong Nguyen
Copy link for text review
Hello my name is Angel Manuel Bautista I'm from Dominican Republic, between last night and I decided to because I saw that it is a good opportunity to help people, the idea of charity for everyone program was what caught my attention, I intend to achieve one of the highest levels facing the program :D
Copy link for text review
Olá meu nome é Lucas, confesso que estou muito feliz em poder participar de uma empresa que conta com 700 mil pessoas em todo o mundo para ajudar uns aos outros; O projeto WholeWorld é uma excelente oportunidade para que todos possam participar da realização de programas de caridade destinadas a ajudar as crianças, fornecendo e recebendo ajuda financeira de outros participantes da comunidade; Voluntários e benfeitores podem participar ativamente na vida da comunidade, ajudar na captação de recursos, apoiar e desenvolver o site, organizar e realizar uma série de atividades. Quero parabenizar a todo equipe pelo sucesso desta empresa e pela oportunidade que me concederam. Um forte abraço e que DEUS abençoe a todos nós. Lucas
Copy link for text review
My Name Is Professor Zaheer Shakeel and I am From Pakistan. I like Help to others so i decided to join your community. This is Very Unique Idea to Develop the Community. With the International Charity program we can solve the problem of Many families of the International charities work throughout the world to defend human rights, to promote peace and understanding among all nations, and to provide relief and development services where they are needed the most. We divided INTERNATIONAL charities in four Causes. world.
Copy link for text review
Hi, I am Nadimuthu Ganesan from India,a post graduate in science. I have deep love for social work and humanitarian aid service for people who are in dire need of them in the society. I wish to join hands with like-minded people around the world to help each other and extend whatever help i can to the needy people anywhere in the world. Good wishes to all.
Copy link for text review
A nossa missão é deixar o planeta melhor do que o encontramos. E porque não fazer isso ajudando os outros e ao mesmo tempo ajudando-nos? Com este projeto podemos fazer exatamente isso: ajudar pessoas ao redor do mundo, criando uma rede mundial e unindo pessoas de diferentes países, e ao mesmo tempo criando abundância, prosperidade e sucesso nas nossas próprias vidas. Obrigado.
Copy link for text review
People from all around the world will WholeWorldadly send you money! The system operates 100 %!!! INSTANT PAYMENT (company not holding money at all even for 5 minutes) The "Whole World" project a winner of RACE AWARDS 2014 in the nomination "Best Affiliate Program in the field of fundraising and charity"! Dear friends WAKE UP and don't waste precious time! Registration is FREE - JOIN US TODAY !!!
Copy link for text review
Hola!, mi nombre es Javier Cortés y soy de la Ciudad de Puebla, Pue. (México), hace aproximadamente 4 meses y medio me enteré de esta magnífica oportunidad en la Internet y decidí no esperar mas, me percaté que había menos de 10 personas registradas en todo México y que en los países latinoamericanos ¡eran terreno virgen! para WholeWorld International. Algo que me conquistó fue saber que podíamos AYUDAR A SALVAR VIDAS de muchos niños en el mundo que están listados en la base de datos de la fundación Whole World, y que el sistema de WholeWorld International, era el medio por el cual esto podría lograrse de la forma mas eficiente, yo me he aprendido los nombres de muchos de estos niños y de los hospitales donde se atienden, pues de forma sincera estoy comprometido con lo que es para mi "nuestro principal propósito". Así que decidí tomar el liderazgo en los países hispanos y en tan solo 90 días llevamos a México de la posición 90° en el Ranking Mundial que ofrece en sus reportes la Fundación Whole World, a la posición 8° dentro de una lista de mas de 122 países...!!!, y hemos extendido ya nuestra red de benefactores ha Estados Unidos, Costa Rica y Argentina y seguimos creciendo de forma por demás exponencial. Mis planes son llevar a los países latinos a los primeros lugares a nivel mundial en el ranking de la Fundación, y demostrar que podemos influir en el mundo de forma positiva, "Ayudando Financieramente" y "Salvando Vidas". Tu puedes ser par
Copy link for text review
My Name is Mohammed Omer and I am 33 years I was born in UAE (United Arab Emirates) but now I reside in Sudan (my home country) I came across WholeWorld throw an AD in a group on Facebook from my Sponsor I'm always a fan of new ideas and the idea of generating wealth by helping other caught my attention and thought this looks like something worth exploring I am a Network Marketer and look for more opportunities to invest in and be part of Charity sadly became a means to an end rather than a message and quest to fulfill I mean people uses Charity to show off how much money they can spend rather than spending it to develop and up-level the needed areas Now charity is all about sending food and medical supplies rather than building schools and teach men to farm or develop their lands I honestly don't know what to expect to achieve to be honest but I know once I find my right position here in the company I know my message and my unfulfilled quests But I know this: Charity is always the best investment (whenever you place your money in the name of charity) things will be more brighter in your life, in your career and in your personality :) Wish you all the best.. and keep the Wheel of Charity turning NON-STOP ;)
Copy link for text review
Hi Friends, My name is Anita Garg and i am from USA. It's a great feeling to help children and a great feeling to WORK FROM HOME. It is the law of this universe to give before you receive... here is my chance too! Many people getting rich by different ways, but in Whole World people getting rich by helping people, that's so special. Remember if you can help someone once a day I think it will make you live longer. I'm new here and just getting started. Looking forward to working with Whole World and the people here. Will update as I move forward.
Copy link for text review
I hard worker with trust and time orientation. i have experience as Administrative Officer. Now i am seeking a job . : To gain long term employment with a company that is on or looking to be on the cutting edge, a company that puts value on people and the products they are promoting. Honest and Ethical, I am looking to call this company my family.
Copy link for text review
Hi, my name is Badrul H.A. I lived in small country Singapore. But now being known worldwide. I believed Whole World's Vision and concept is brilliant and because of it crusade, "Helping Children" and the same time helping us with financial aid. I'm very excited and proud to be part of this Community. We all lived in different parts of the world, but kindness together can makes every parts of the world a differences. Join us today,anywhere you are gives with your heart. Your kindness will get rewarded!
Copy link for text review
Hi, I am a new member of Whole of World charity. After loosing my husband last year, I realized how short life can be, and now to be able to help others gives me a great feeling inside. I feel like I am contributing to aid for people less fortunate than myself. The concept is easy and with a little money charities are being helped, and an income for your help is a bonus too. Children are vulnerable in the world, they rely on help, they are not equipped to cope on their own, this scheme is their hope. I aim to keep my donations going to help people All over the world. Find it in your heart and do a good deed today. It gives you a warm WholeWorldow, that you are helping. Joining has made me feel good about myself, grief is a hard thing to cope with, so join today, and tell all your friends about WHOLE WORLD charity.
Copy link for text review
Olá o meu Nome é António Fernandes nasci em Portugal e admito que vibro de emoção por viver esta maravilhosa realidade de fazer parte de um grupo de homens e mulheres de todas as raças e credos, impelidos pelo objetivo altruísta, ajudando crianças de todo o mundo e fortalecer os benfeitores que me anteciparam abrindo caminho para um paraíso na terra. Por favor não tenha medo de contribuir para o bem. Principalmente não tenha medo de apreciar o bem, e de acreditar que tudo que der ao mundo o mundo lhe multiplicará.
Copy link for text review
Hi! I'm Manuel Lopez Jr.presently working in Dubai. Its really great to encounter amazing organization like WholeWorld International where it aim to bring people around the world and help together and unite with one purpose mainly in helping the unfortunate and secondly for financial purposes, May God Bless our plans....
Copy link for text review
Soy de Argentina Decidí sumarme a la comunidad de WholeWorld para ayudar y porque me pareció una empresa seria. También quiero ser recompensado y lograr independencia financiera. Y si esto funciona como dicen mis compañeros de la comunidad con más experiencia en la compañía, donaré más dinero. Un saludo a todos los hispano hablantes!
Copy link for text review
I love lending a hand up to people in need:) I own a business that helps save lives by providing Emergency Records as a sleeve for anyone's identification. So that First Responders can assist someone on the scene of the emergency. I wanted to add Whole World to my business Portfolio, as I have been blessed by lending a hand up to others, I hope to be blessed in return with Whole World.
Copy link for text review
I have this strong belief that, every person on earth is capable to link together as one world force to help us. We can overcome any poetical in our way that natural life can bombard at us.together as one united force of all regions of they WholeWorldobe working together for this one soul porpoise to help each outer & one we see this achieved it is like no better reward knowing that you can possibly help another human being from a totally different region from of this great huge earth miles feet away from you is amazing job well dun & deserves a bountiful rewards.
Copy link for text review
Mi chiamo Gianfranco dell'elba, nasco e vivo a Torino. .e qualche anno che mi sono appassionato a quello che è il mondo on Line., e qui vengo a conoscenza qualche mese fa di un progetto che porta il nome di WholeWorld...Devo essere sincero la prima cosa che mi ha colpito è stato che da un programma on Line si potessero generare entrate extra..e in secondo luogo che oltre a questo si potessero aiutare persone bisognose...a quel punto dopo un breve ma efficace controllo dei dati appartenenti l azienda mi sono attivato e giorno dopo giorno ho portato a conoscenza di questo progetto parenti e amici..risultato :: ogni giorno aggiungo persone alla mia cerchia di amicizie ..aggiungo profitti al mio portafoWholeWorldio.e mi diverte molto aiutare anche le persone che si inseriscono..insomma WholeWorld ti realizza
Copy link for text review
Good luck to all people who take part in this program. I hope that this charity help more children throughout the world and those who suffers from conflict also benefit. I am in the process of learning this business and my ambition is to really help. The word Menachem in the Hebrew Language means to Comfort. I really from the bottom of my heart love to help people. As you see in my picture I wear a cap and behind me are my soldiers where I volunteer. We went on a long hike. They call me Daddy Menachem because I act like a father to my soldiers in the Israeli Army. I am very proud and able to volunteer to help people.
Copy link for text review
My name is Gianfranco Staccioli i live in Italy, in montainI. I met by chance Whole world you tube.I immediately liked the video, I found the site and read more and more 'I was happy. And 'Just read the 50 benefits of the Whole World to understand the effectiveness and join. Here we help each other, we help children with health problems, and also help us, and we all win.Beautiful site in all its aspects, complete; amazing and where everyone helps each other all around the world. And will also help children who have health problems and difficulties. When partecipating in Whole world we are helping seriously ill children.Beautiful to be participants in this WholeWorldobal game and the more you earn.I do not ask myself limits in this project, and thank you to those who created the Whole World.
Copy link for text review
Hello Everyone ! Welcome to the Whole World Community! My name is Patrick John Peguit from the Queen City of Cebu, Philippine. I'm a new participants of International Charity Program called WHOLE WORLD. I joined the community because I want to build a strong passive income in the internet at the same time to help people sharing the blessing to people around the world using the most efficient and effective system of charity works in WHOLE WORLD COMMUNITY. I invited to you guys to joined and be apart of the community . Building a good relationship and strong network of people with a good heart to help others. Come and lets bring success to everyone. Thank you and God bless.
50 reasons why people participate in Whole World
Dear Friends, we have carried out a big survey among thousands of our participants, in which asked everyone of them to tell us the 10 most important reasons for their participation in Whole World.
As a result, we have received a lot of different answers that help us to compose a list of the 50 main advantages of the Program.
We have arranged this list in the form of separate pictures with a detailed description of each reason and presented it in this section. Be sure to get familiar with them and recommend all your partners to learn them, too. This information will help to better understand all the nuances of the Whole World Program and probably will reveal to you many new points that you did not even knew existed!
1
Legal and reliable company
It has been operating since 2011 within the legal field of all
countries of the world, and has already proven its reliability
over the years.
Legality and time proved reliability of the Company - this is, probably, one of the most significant reasons determining the participants' choice.
The company is officially registered in the Russian Federation as Whole World, LLC, and five years of a stable and successful work of the project confirm the vitality and effectiveness of the innovative fundraising model proposed by us.
We no longer need to prove anyone anything. ‪Whole World‬ works like clockwork and will work forever!