Do you really want to delete your account?
After removal you will not be able to regain access to it
Partnership Fundraising

The XXI Century Business

$10 000 monthly - it's easy!

Take a look how it works

Give Kindness,

it comes back!
The Project has been working since 2011
...
Fundraisers from
160
countries
have already been with us!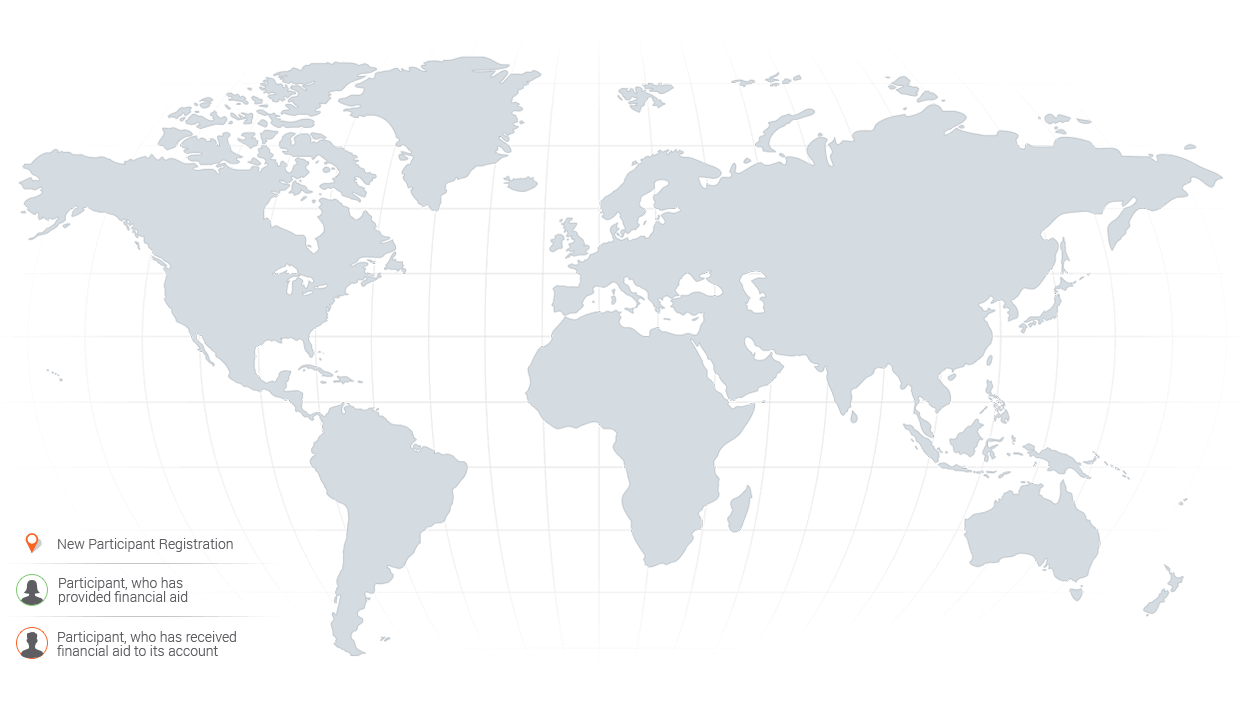 On 11th of November, we have turned 6 years old!
$%amount%
Благотворительное пожертвование
to CF Whole World
$%halfamount%
Account is inactive. Funds have been sent
to CF Whole World
Registered participants
This is the number of participants registered since the beginning of the project in November 2011.
Many of them have already become successful fundraisers.
%time% UTC

%fname% %sname%
Fundraisers received
This is the total amount of funds received by fundraisers since the beginning of the project in November 2011.
$%amount%

received

%fname% %sname%
Transferred to CF Whole World
This is the total amount of funds transferred by the participants for charity purposes during the whole period of cooperation of the project with
CF Whole World, i.e. since January 2013.
$%amount%

from

%fname% %sname%
900 000 are already with us!
We gift all the participants who will activate their accounts
until 31st July a
$10
bonus that can be used
3 simple steps to big success:
1
You take the charity relay baton
and make a small donation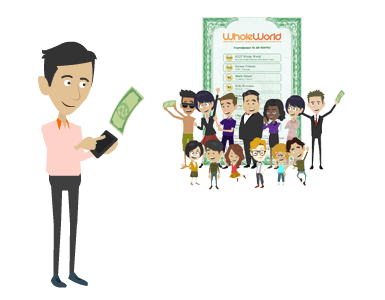 Thanks to a unique technical solution, all money transfers are automatically performed directly between the participants, bypassing the company's account!
2
You pass the relay baton to other people,
and they do the same thing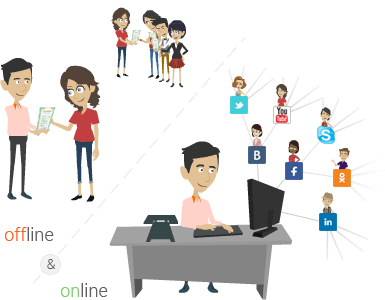 You pass the charity relay baton to other people,
and they, in their turn, pass it then and there!
In this way, your partnership structure is being formed,
and its depth can reach up to 7 generations.
The number of people you can personally invite
to participate in the project, IS UNLIMITED!
3
You will start receiving money transfers
from people from all over the world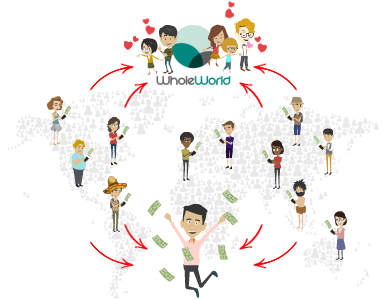 Every time any one of your partners in the team
makes a charitable donation, you will also get financial Benefit!
The more actively your partnership structure grows,
the more frequently you receive money transfers,
and, at the same time, the more money is sent to charity!
The 100% CashBack Campaign from 1st to 31st of July 2018
You will receive $100 back
right after the financial aid payment!
You will receive 20 PINs of $5 each
and will be able to activate 20 partners' accounts for free!
We have already helped
Oleg Kovalev
17 years old
Osteogenic sarcoma
After the health examination in February 2013, Oleg Kovalev was diagnosed with terrible osteogenic sarcoma in proximal metaphysis of right humerus. This news came as a blow to the whole family. After the diagnosis, Oleg's mother contacted our fund. In order to save Oleg it was necessary to perform a complex surgery to remove the part of the affected bone and install the imported endoprosthesis that the Whole World charitable community promised to pay for. The surgery to remove the part of the affected bone and install the endoprosthesis was performed on 22nd of August at Petrov Oncology Research Institute.
Ulugbek Dekhonov
7 years old
Hodgkin's Lymphoma
Ulugbek Dekhonov has a complex disease, a Hodgkin's lymphoma relapse. His aunt has asked the Whole World charitable fund for help. Since 2010, the boy was being treated in Uzbekistan, Tajikistan and the city of St. Petersburg, and his family was paying for the expensive treatment all that time. But in 2012, they were not able to pay themselves for the treatment any more. Thanks to the help of the fundraising movement, Whole World, Ulugbek received six anti-relapse chemotherapy cycles and radiation therapy treatment in 2013, at Petrov Oncology Research Institute. At the beginning of March 2014, after a long treatment, the so long-awaited remission had set in.
Andrey Lesser
15 years old
Left-sided idiopathic thoracic scoliosis, III degree
Andrey began to experience problems with his back at the age of 10. After a medical examination, he was directed to a hospital in the city of Tyumen, where the question of surgical correction was considered. The planned operation involves the surgical correction of the spinal deformity with implantation of expensive metallic structures. The fundraisers and benefactors of our community took the boy under patronage and fully paid for the treatment of Andrey.
Nikita Lykov
1 years old
Aid Provided:
111 300 USD
Bilateral retinoblastoma
In the age of six months, Nikita was diagnosed with retinoblastoma, or malignant tumour of retina of both eyes. Israeli doctors in Chaim Sheba Medical Centre promised not only to save the baby's life, but also save both his eyes. But an urgent hospitalization and a significant amount of money were required. With the direct participation of TGK-1, private sponsors and fundraisers of the Whole World movement, it was possible to collect in time the amount necessary to pay for the treatment of Nikita. The boy and his mother spent more than six months in the Israeli hospital. Now we are happy to inform that the doctors kept their promise. The boy is on the mend and has returned home.
Sasha Bushuyeva
13 years old
Right-sided idiopathic thoracic scoliosis, III degree
Sasha Bushuyeva was growing up healthy as a healthy child, she liked sport, dancing and was a fidget. But in September 2013, the girl began to complain of pain in the back and then a hump appeared. After consulting the specialists it became clear that the child suffers from 3rd degree scoliosis and a paid surgery in the city of Tyumen is necessary. The Whole World fund, with the full support of the Whole World charitable movement, has undertaken obligations to purchase expensive metallic structures for Sasha.
Anna Kolevatova
11 years old
Chondrosarcoma in proximal epimetaphysis
In January 2014, Anna was diagnosed with chondrosarcoma in proximal epimetaphysis of right ulna. An urgent surgery to remove the tumour and install the elbow joint endoprosthesis was required to save Anna's arm from amputation. We immediately started an emergency fundraising for Anna. The endoprosthesis for Anna was urgently manufactured in the United Kingdom. It was made using the latest technologies in the field of endoprosthetic care. The surgery to remove the tumour and install the endoprosthesis was successfully performed on 10th of April at Petrov Oncology Research Institute. A few days after the surgery, Anna moved her operated arm for the first time.
Ilya Fokin
17 years old
Severe injury
Ilya Fokin was seriously injured as a result of an explosion of a gas cylinder in 2007. As a result, he suffered multiple fractures of the shoulder blade and collarbone, the humeral head was seriously damaged and subsequently removed. The boy has undergone multiple surgeries, but the arm still has not been recovered. By decision of specialists from G.I.Turner Institute and advice of R.R.Vreden Russian Scientific Research Institute of Traumatology and Orthopaedics, it was necessary to perform an endoprosthesis replacement of the shoulder joint. It would allow to fix the arm and give the boy a chance to move the arm. The participants of the Whole World project have helped to collect the amount necessary to pay for the endoprosthesis and surgery.
Olga Pastuhova
15 years old
Congenital pathology
Olga was born without the elbow and fingers on her right hand. The muscles responsible for movement in the elbow also were not well-formed. A complex surgery and endoprosthesis installation were required for the arm recovery.The necessary amount was raised thanks to the Whole World community. The surgery was performed at G.I.Turner Scientific and Research Orthopaedic Institute for Children in St. Petersburg. The complex and laborious work of surgeons on forming the elbow joint took more than five hours. Now, Olga is undergoing rehabilitation.
Alexey Kovalenko
15 years old
Brain Tumour
On 22-st of November 2013, Alexey Kovalenko's mother asked the charity fund, Whole World for help. Her son was diagnosed with a malignant brain tumour, an emergency surgery was required. It was recommended to perform the surgery at the Division of Paediatric Neurosurgery of Berlin's university hospital Charité. The surgery was scheduled for 27-th of November, the amount of 41000 dollars had to be raised a few days before. About 3000 our fundraisers from more than 100 countries had done the almost impossible in only two days. It can only be called a miracle. The necessary amount was raised and the sutgery was done in time. Today, Aleksey lives life to the full.
Ilya Finagin
12 years old
Ewing's sarcoma of pelvic bones
In 2012, Ilya was diagnosed with terrible Ewing's sarcoma. The sarcoma has caused the affliction of pelvic bones and has led to the formation of metastases in the lungs and abdominal cavity. In September, Ilya was hospitalized into the 31-st City Clinical Hospital in Saint Petersburg, the Children's Oncology department. After six cycles of chemotherapy, it was necessary to remove the affected part of the boy's pelvis and install an endoprosthesis. Thanks to the efforts of the Whole World project and more than 3000 its participants, it was possible to raise the funds necessary for purchasing the expensive prosthesis manufactured in the UK. On 21-st of July 2013, Ilya underwent a difficult six-hour operation to install the pelvic bone endoprosthesis.
Alina Zhigalina
15 years old
Ewing's Sarcoma
In March 2013, Alina was diagnosed with on of the most aggressive malignant tumour, Ewing's Sarcoma of right femur. It was necessary to perform an expensive high-tech surgery to install the right femur endoprosthesis in order to save the child's life. There was practically no time for waiting. The fundraisers of our community came to help and raised funds for the purchase of the expensive prosthesis. The girl underwent an extremely complex and many-hours-long surgery at Petrov Research Institute of Oncology in St. Petersburg.
Maxim Gevorkyan
14 years old
Osteogenic sarcoma
Maxim Gevorkyan underwent treatment at Blokhin Cancer Research Center in Moscow. He was diagnosed with osteogenic sarcoma of right shin-bone. His family got the hope of life-saving treatment at the Scientific and Practical Center Solntsevo, where Maxim had to undergo an appropriate chemotherapy treatment. But Maxim's mother, who raised him alone, had not enough funds to pay for the treatment. And again, the fundraisers and benefactors of the Whole World community did not remain uninvolved. Already in two weeks after the request, Maxim was admitted for treatment by Scientific and Practical Center Solntsevo where he underwent the required treatment.
Olga Zabludina
18 years old
Ewing's Sarcoma
Olga Zabludina's mother asked the Whole World charitable fund for help in spring 2013. It all began in March 2012 during a medical examination, when Olga was diagnosed with terrible Ewing's sarcoma. Olga was admitted for treatment by an Israeli clinic, where the surgery on the left lung was performed and the surgery on the right one was planned. But before the second surgery, it was necessary to pay off the debt connected with the first one, but Olga's family did not have enough amount. Every day of delay could cost Olga Zabludina's life. The Whole World charitable community has transferred about 250 000 rubles to Zabludina's family.
Elina Kirilova
6 years old
Malignant Tumour of Joint
Elina was diagnosed with a rare and very aggressive form of cancer of the radial bone of the arm at the end of 2012. The additional analysis carried out in St. Petersburg revealed centrers of metastases in the lungs. It was decided to urgently hospitalize the girl for chemotherapy and surgery to remove the tumour and install the implant. The Whole World community has taken custody of Elina. In 2013, Elina underwent several cycles of chemotherapy treatment and a surgery to remove the tumour and install metal structures instead of the affected bone. Thereafter, the so long-awaited remission had set in.
Medina Murtazaliyeva
15 years old
Osteogenic sarcoma
Medina was diagnosed with a tumour of the shin bone. The doctors were fighting for her life during a year. A surgery was performed, but a year later the pain came back.After the health examination at Priorov Central Research Institute it became clear that the girl has a relapse and it is necessary to perform another surgery to replace the bone with an endoprosthesis. Because the quoted treatment was not available, and the girl needed a very urgent help, her parents asked the Whole World charitable fund for support. Thousands of participants of our community raised funds necessary to pay for the surgery and endoprosthesis for Medina. The surgery was successful and Medina returned to home after the rehabilitation period.
Ilya Demidov
7 years old
Brain Tumour
Ilya's parents asked us for help after the boy began suffering of epileptic seizures caused by residual tumour. The boy quickly gained weight and could not move himself. Ilya needed further investigations at N.P.Behterev Institute of Human Brain, because there was no necessary equipment in Murmansk. An additional testing and a new treatment were required, and thus the additional funds had to be collected. During a month, the amount required to pay for flights, accommodation and treatment was raised by the Whole World community team.
Edmond Hachatryan
12 years old
Osteogenic Sarcoma
Edmond Hachatryan is the first person under our care for whom the participants of our project were able to collect within only three weeks the amount necessary to pay for a growing endoprosthesis. The surgery was performed at the 31-th City Hospital in St. Petersburg by Dr. V.P.Silkov. After the successful surgery to replace the affected joint, Edmond underwent post-surgical chemotherapy and was discharged from the hospital. Now, the boy is at home, walks well and lives a full life.
Participants Reviews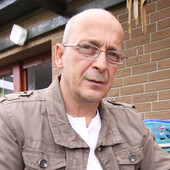 Michael Schulz

Oslo, Norway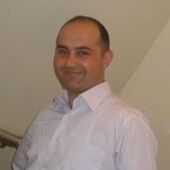 Ercan Bahar

Istanbul, Turkey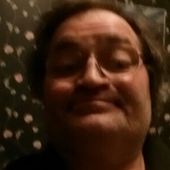 Armand Labossiere

Calgary, Canada
Natale De Risi
Avellino, Italy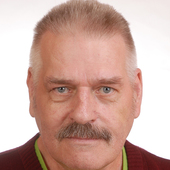 Karlheinz Ralle

Delmenhorst, Germany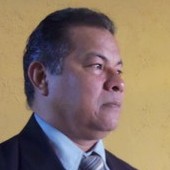 Edilson Costa

Valparaiso - Go., Brazil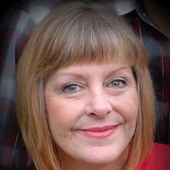 Terri Fuentes
Harker Heights, United States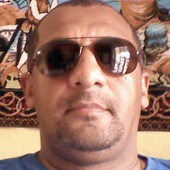 Lucas Lukasweb

Recife, Brazil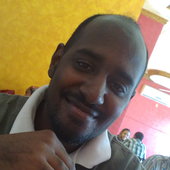 Mohammed Omer

Khartoum, Sudan
Josue Tello
San Antonio, United States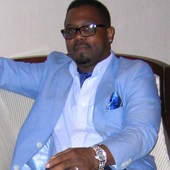 Dwane Hobbs
Scranton, United States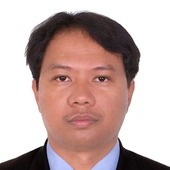 Manuel Jr Lopez

Dubai, United Arab Emirates
Bentaleb Ahmed

Rabat, Morocco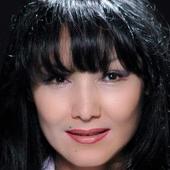 Mamlakat Shamkhalova

Sharjah, United Arab Emirates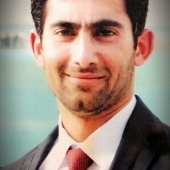 Qusaay Sameer

Baghdad, Iraq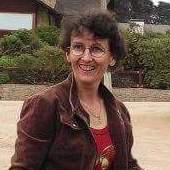 Selina Frow De Vazquez

Santiago, Chile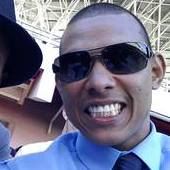 Gilbert Kelly

San Jose, Costa Rica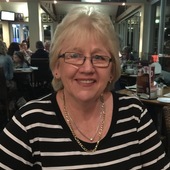 Anne Martin

MAUDSLAND, Australia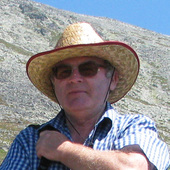 Ernest Petruf
Presov, Slovakia
Gil Santos

Uberlandia, Brazil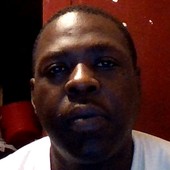 Ricardo Nairn

Nassau, Bahamas
Iyke Kanu Okorie

Lagos, Nigeria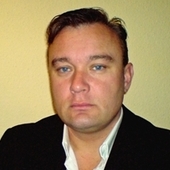 Mientus Raimund

Bocholt, Germany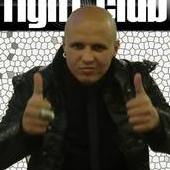 Dorde Marjanovic

Vienna, Austria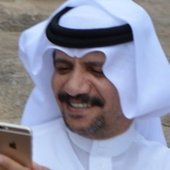 Mohammed Aldighrir

Najran, Saudi Arabia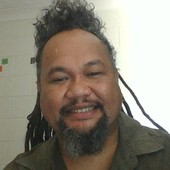 Fealofani Kanofou

Chatswood, Australia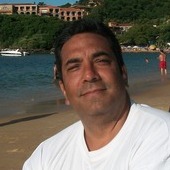 Omar Villarruel
Mendoza, Argentina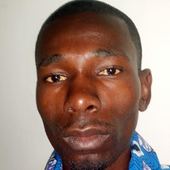 Amadou Mamoudou Diack
Dakar, Senegal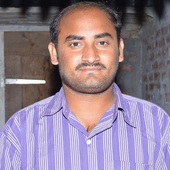 Rama Rao Gaddam

Hyderabad, India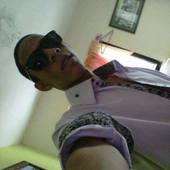 Angel Manuel Bautista Tejeda

Santo Domingo, Dominican Republic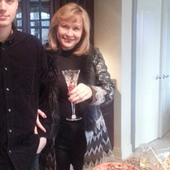 Margarita Shvets
Chicago, United States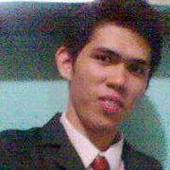 Patrick John Peguit
Cebu, Philippines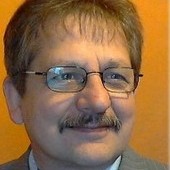 Hans-uwe Hoffert

Eisenhuettenstadt, Germany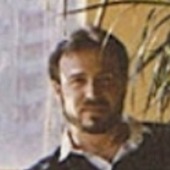 Jim Roberts
Pittsburgh, United States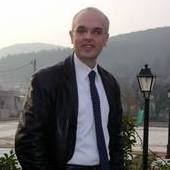 Iraklis Pastos

Chalkida, Greece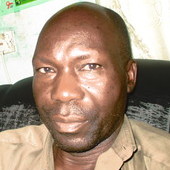 Nyabange Chirimi

Arusha, Tanzania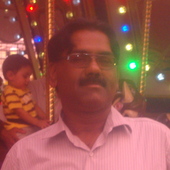 Aurangzeb Tunio

Karachi, Pakistan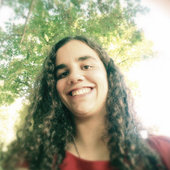 Angela Barnabe

Santarem, Portugal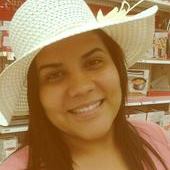 Gladys Otero

Cidra, Puerto Rico
Joan Wilson
Groningen, Netherlands
Copy link for text review
People from all around the world will WholeWorldadly send you money! The system operates 100 %!!! INSTANT PAYMENT (company not holding money at all even for 5 minutes) The "Whole World" project a winner of RACE AWARDS 2014 in the nomination "Best Affiliate Program in the field of fundraising and charity"! Dear friends WAKE UP and don't waste precious time! Registration is FREE - JOIN US TODAY !!!
Copy link for text review
Merhaba ben Ercan Bahar. Türkiye den katılıyorum. Çok güzel bir sistem.hem yardım ediyor hem kazanıyoruz. yeni arkadaşlıklar yeni dostluklar kazanıyoruz. Whole World ismi gibi tüm dünyada Büyümeye kazandırmaya yardımlaşmaya devam ediyor.. teşekkürler Whole World. Hi Ercan BAHAR. From turkey I agree. It's a very nice system.helping both and we're winning. new friendships, new friendships we're making. Whole world all over the world such as the name to give to continue to keep grow. thanks whole world
Copy link for text review
I am Armand from Calgary Alberta, Canada i seen a notice on freedom fighter network, from Gena Barron i became interested know more about this. I don't have any certainty at this time. I'M lost three months ago i filed bankruptcy I am very hard to get out . I have not achieved anything at this time. I'm unable to recruit any benefactors.
Copy link for text review
Buona Vita a tutti! mi chiamo Natale De Risi e sono Italiano, vivo in Avellino, ho aderito al progetto Whole World perche'lo trovo molto interessante, senza "retorica", aiutare WholeWorldi altri e perche' no' anche se stessi! la Beneficenza fa bene aWholeWorldi amici ed anche ai Nemici, vivi e lascia vivere- G R A Z I E! WHOLE WORLD per averci scelto!!!
Copy link for text review
Hallo! Ich lebe in Delmenhorst bin 66 Jahre alt und bin vor zwei Jahre beigetreten. Das Projekt ist ausgezeichnet, Gib niemals auf. Man tut was mann Kann. Nehmen Sie teil an einen Whole World-Marathon!!! Mehr als 700 Tausende von Menschen,aus verschiedenen Teilen der Weld. H aben bis heute Zehtausende von Kindern, warten auf finanzielle Hilfe sobald Zahlung in Höhe von $100. Werden Sie dazu beitragen, das Leben eines Menschen zu retten. Dieser Whole World-Marathon hat dazu beigetragen, Geld zu sammeln für den Betrieb von schwerkranken Kindern. In verschiedenen Teilen der Weld
Copy link for text review
Olá, meu nome é Edilson, sou brasileiro, nascido na Cidade de Belém capital do estado do Pará situada no norte do Brasil, porém há muitos anos resido na cidade do Rio de Janeiro onde fiz todos meus cursos e aperfeiçoamento pela Marinha do Brasil onde cheguei a promoção de 2º Sargento, e hoje sou empreendedor e tenho trabalhos na internet e foi através de amigos que conheci o projeto WholeWorld onde fiquei apaixonado então resolvi me juntar e fazer fazer parte desta comunidade. Pois olho para este projeto de uma forma absolutamente contrária a outros projetos onde só se tem visão do dinheiro e aqui não porque sei que este dinheiro que aqui emprego vai ajudar quem de direito, pessoas que não conheço mas quem sabe um dia conhecerei e saber que através da minha mínima ajuda se se fez grande e esta pessoa pode sorri outra vez. E quanto aos meus planos quanto a este projeto, espero que nunca ele se expire, para que eu possa ajudar mais e mais aqueles que precisam, para que suas cirurgias sejam executadas e pagas, peço a Deus que me conduza neste projeto, para que eu possa sempre ajudar, porque não existe nada neste mundo do que vê uma criança de bem com a vida, brincando, trazendo alegria a seus pais e estampando um grande sorriso nos lábios porque o futuro a elas pertence. Fica aqui registrado o meu grande apreço e paixão por este grande projeto: Há uma passagem bíblica que diz: "É dando que se recebe" e eu fico muito feliz quando vejo uma criança feliz. Deus seja louvado!
Copy link for text review
I love lending a hand up to people in need:) I own a business that helps save lives by providing Emergency Records as a sleeve for anyone's identification. So that First Responders can assist someone on the scene of the emergency. I wanted to add Whole World to my business Portfolio, as I have been blessed by lending a hand up to others, I hope to be blessed in return with Whole World.
Copy link for text review
Olá meu nome é Lucas, confesso que estou muito feliz em poder participar de uma empresa que conta com 700 mil pessoas em todo o mundo para ajudar uns aos outros; O projeto WholeWorld é uma excelente oportunidade para que todos possam participar da realização de programas de caridade destinadas a ajudar as crianças, fornecendo e recebendo ajuda financeira de outros participantes da comunidade; Voluntários e benfeitores podem participar ativamente na vida da comunidade, ajudar na captação de recursos, apoiar e desenvolver o site, organizar e realizar uma série de atividades. Quero parabenizar a todo equipe pelo sucesso desta empresa e pela oportunidade que me concederam. Um forte abraço e que DEUS abençoe a todos nós. Lucas
Copy link for text review
My Name is Mohammed Omer and I am 33 years I was born in UAE (United Arab Emirates) but now I reside in Sudan (my home country) I came across WholeWorld throw an AD in a group on Facebook from my Sponsor I'm always a fan of new ideas and the idea of generating wealth by helping other caught my attention and thought this looks like something worth exploring I am a Network Marketer and look for more opportunities to invest in and be part of Charity sadly became a means to an end rather than a message and quest to fulfill I mean people uses Charity to show off how much money they can spend rather than spending it to develop and up-level the needed areas Now charity is all about sending food and medical supplies rather than building schools and teach men to farm or develop their lands I honestly don't know what to expect to achieve to be honest but I know once I find my right position here in the company I know my message and my unfulfilled quests But I know this: Charity is always the best investment (whenever you place your money in the name of charity) things will be more brighter in your life, in your career and in your personality :) Wish you all the best.. and keep the Wheel of Charity turning NON-STOP ;)
Copy link for text review
name Josue from San Antonio Texas I joined to help the world lwherever it needs help joined November 28 decided to join because that's what I do with my free time and I love to help out because in this day and age it's hard to find Good people in the World I love the idea of getting the whole world because it takes more than one person to change the world I haven't received anything physically but mentally I am end it warms my heart to know that I can do a good deed everyone is Linden A helping hand
Copy link for text review
I would like to take the time to say hello to my new extended family. My name Dwane Hobbs. I am form the United States. I discovered Whole World on facebook media. I joined this community in May of 2015. The reason why? Is because of the protential of the company people helping people. I do believe that this a right and honest way to develop a International Charity program. My plans are to help share this awesome and unique program to the rest of the world. I have already achieved some success in my internet business. NOW!! I can add this amazing program to my portolio.
Copy link for text review
Hi! I'm Manuel Lopez Jr.presently working in Dubai. Its really great to encounter amazing organization like WholeWorld International where it aim to bring people around the world and help together and unite with one purpose mainly in helping the unfortunate and secondly for financial purposes, May God Bless our plans....
Copy link for text review
مرحبا _______ معكم أحمد بنطالب من المغرب _______________________ بعد المشاركة في جولد لاين أحسست بسعادة كبيرة جدا لا تضاهيها أية سعادة. الآن تعرفت على صديقات و أصدقاء جدد في كل القارات ومن جنسيات مختلفة. نتبادل الرسائل ونتواصل باستمرار. أحسست الآن بقيمة الوقت الذي ضيعته في البداية في التردد والريبة والشك... أعتز بالإنتماء لجولد لاين رمز الوضوح والشفافية والمصداقية فلا مجال لذرة من شك أو غموض. كل الأمور واضحة، أوتوماتيكية ، تلقائية وفورية. النقود التي تصرفها في الأول ستعود إليك أضعافا مضاعفة وبدون توقف خلال حياتك. هي دعوة إذن لكل الناس إلى مشاركتنا هذه الفرحة وأداء مبلغ المشاركة مرة واحدة ليستمتعوا معنا بهذه السعادة التي لا توصف. أتمنى التوفيق للجميع
Copy link for text review
Hello Friend, Mamlakat is here Good day everyone and Peace to your home. WHOLE WORLD International Development Program of Public Charity! No matter where are you from, no matter you are NETWORKER or just Internet user just have a look this UNIQUE SYSTEM "WHOLE WORLD INTERNATIONAL COMMUNITY", you must to know about and the choice is yours For 20 years of my work in the network business I found project Whole World it is the dream of every networker. IDEA Program WHOLE WORLD is the most amazing, UNIQUE system of the 21st century, where people earn by helping others and make sure that goodness still exists. It's unbelievable, but true! Charity, income, in one program! Maybe you think the project is not real, or someone who is better than you realize in the network business tells you that this is nonsense and tells you that the network business should be marketing a product or another.So do not believe - times are changing and the technology too.There is internet, there are people who have a desire earn himself and help others. Project WHOLE WORLD NON STOP, the program is already running stably from 2011 without any error with more than 145 Countries Whole World projects a winner of RACE AWARDS 2014 in the nomination "Best Affiliate Program in the field of fundraising and charity" Dear FRIENDS let's create the world anew with kindness WAKE UP and JOIN US TODAY Do not be afraid to make the first step to kindness. With Best Regards Mamlakat Kindness always returns twice.
Copy link for text review
H I'm qusaay aljbory from iraq , I'm working in a small shop for 12 years ago my life was unhappy , everything is hopeless until I see the wholeworld wholeworld is the best way to get money eisely but you must be able to work hard to get the best results!!! I hope everyone see this program to join us to make a good life to him and to his family But the important thing is Don't be afraid and don't be lazy help the children and help yourself Good luck for everyone
Copy link for text review
WholeWorld for me has become an important part of my life... I first began thinking only of the business, but today everytime I receive $5, $10 or $15, I feel very satisfied, because somewhere some child has received $50 to help his or her battle against this terrible sickness called cancer. Thank you WholeWorld for letting us help....and for helping us too. WholeWorld para mi hoy ha llegado a ser una parte importante de mi vida... Al principio solo pensaba en el negocio, pero hoy cada vez que recibo $5, $10 o $15, me siento orgullosa, porque en alguna parte un niño ha recibido $50 como ayuda en su lucha contra este terrible mal llamado Cancer. Gracias WholeWorld por dejarnos ayudar......y por ayudarnos tambien.
Copy link for text review
Hello my name is Gilbert Kelly and i am from Costa Rica. I decided to join this community on May 5th after seeing an announcement in a Social Network. I decided to Invest time and Money on this because have always liked the Idea to help others and the best thing is that WholeWorld International rewards you for doing it. After joining i have talked to friends and related people about this amazing option and so far i have two members enrolled and certificated . We are so excited about helping others grow with this Company. My Goal is to create a great organization of leaders interested in helping others around the world so we can continue providing to others a better option and positive way to better life style aswell.
Copy link for text review
Hi Folks and to ALL The Countries of the WORLD...I am so, so, excited to be part of this WONDERFUL, AMAZING, GOD GIVEN CHARITY THAT I HAVE BEEN INTRODUCED TO & that I can-not believe I can HELP so many children/adults who are sick in hospital that may not have MONEY to pay the BILL, NOW, WE CAN HELP WITH THE BILL THANKS TO "WHOLE-WORLD" & their Directors, Management & wonderful staff!!! My husband & I plus my whole family can be HELPED by being REWARDED by sharing this AMAZING PROGRAM TO OTHER PEOPLE...It's a great idea to help others & myself & GET PAID TO DO IT-LOVE IT!!! Thank You "Whole-World" Anne Martin from Queensland, Australia... Rgds - Anne Martin.. Queensland, Australia...
Copy link for text review
Homo sapiens crown of creation is contradictory a creature can create a wonderful things, but he can even to destroy much ... good and evil is in all of us depends only on us what we give more space ... in the world there are many people who have problems surviving and are dependent on the help of others because in their country do not have the opportunity to live in satisfactory conditions , but the most of children suffer ... each of us after death take only his deeds, therefore, not we waste time and let us give from what we have in addition to those who in need so they can at least die with dignity if they no longer have the possibility to to live with dignity ... Unfortunately not saying in EnWholeWorldish - am using PC Translator.
Copy link for text review
Olá Sou Gilvan Santos. Atualmente estou morando no Brazil. Tomei a decisão de participar dessa comunidade porque acredito que apenas uma pessoa não pode melhorar o mundo. Mais se essas pessoas reunir suas forças a mudança se torna real. Estou bastante alegre e confiante a respeito de minha participação na wholeworld. Acredito que são as boas intenções e as boas ideias que revolucionam o mundo. Apesar do mundo estar passando por crises, acredito que esse programa de caridade internacional poderá melhorar muito, a vida das pessoas tanto particular como familiar Estou iniciando na comunidade, por isso estou torcendo muito pelo sucesso de todos. Desde já agradeço.
Copy link for text review
Well I have been with the program now for less than a month. I signed up for the business machine a week ago and already I have 3 registrations. Awesome program!!!!!!!. I would definitely try to get all of my friends and family involved. Take it from me sign up today you won't regret a sinWholeWorlde moment for it. Besides it's for "CHARITY PPEOPLE" Help someone today......
Copy link for text review
l am Iyke Kanu Okorie from Nigeria, l came in contact with the WholeWorld on ClickSense and l signed up to participate with an outfit that is focused on good results. l believe l am in the right place where team work is active. l am from a poor background and here is an opportunity to upgrade to the next level with WholeWorld Systems and become who l want to be. Its a great opportunity to be here.
Copy link for text review
Das ist es, was der Himmel wünscht: Wer Kraft hat, soll anderen helfen; wer Weisheit besitzt, andere lehren; wer Reichtum erwirbt, ihn mit anderen teilen. Nutze die Gegenwart für Deine Zukunft Wer immer nur das tut, was er immer getan hat, wird auch immer nur das bekommen, was er immer bekommen hat. Rajmund Mientus 1967 - 2068
Copy link for text review
In my life I have worked many different jobs, trying in different ways to get to earnings. and many times I moved from scratch. Right now i have new scratch in my life. Originally am from Serbia. Since 2009 I have lived in Italy and from June 2013 in Austria. Through the life of me followed mainly the difficult situation, and I always asked for additional income and opportunity. Mostly I worked for a small change that would additionally earned. If I'm lucky, I'll work all my life for 6$ - 7$ / hour. However now I have six months without a job, and the only support I own is the whole world organization. 105$ / year is not a lot of investment which primarily can bring, socializing and signing of a new friendship, and then the potential financial well-being in these difficult times. After, a good review site Whole World, I decided to try this way of life. Live like a Benefactor, and the Charity Relay Race I want to bring in popularity as was the Ice bouquet Challenge and in September 2014 (Novak Djokovic, Conchita Wurst, Dan Bilzerian, Kristijan Kiki Golubovic) I had an unsuccessful attempt. Do not give up and from the first of April 2015 (Nik Vujicic, Usain Bolt, Paris Hilton, Jason Statham and Arnold Schwarzeneger), I decided to try again and now with even stronger desire for success. Officially I will open youtube channel and you will be able to see all my video files. What I want is to draw media attention and I run this program among celebrities. All the best!
Copy link for text review
I am so happy being here, nothing better than helping needy people wherever they are whatever they are. WholeWorld open the door for all of us to express our humanity, i remember a song on 80s done for Africa named "we are the word", and here is our song of the new century for the whole world "we are the WholeWorld". Many people getting rich by different ways, but in WholeWorld people getting rich by helping people, that's so special.
Copy link for text review
Greetings !! Talofa, Bula, Kiaorana,malo lelei, malo ni,Kiora, My name is Fealofani Kanofou and I was born in Tuvalu in one of the tiny atoll outer Island known as Niutao. It is located in the Pacific Ocean close to the Equator. I was raised up in a poor family and we moved from places to places so we can have good Education so we can support our family. It was a tough life. and I understand a life of a poor person inside out. I grew up and see my family Life style compare to the rich people. I always have the fire inside me that one day I want to save money to become rich. I always surf the net and see opportunity that promised to make money i bought courses after courses some of them are good but some, are just kind of scams not helping people but just ripping off people, which i believe is not good cos is not a Team work, supporting one another. when I came across WW i looked at the foundation and I love it. cos not only the $50 dollars goes to the children charity. but the other $50 dollars is divided among the Team. for me it is a good platform and a solid foundation. I have big ideas for this company and see a big growth in the coming years so we can all help other people live the life of their dreams. I believe WW should be share to all our Pacific brothers and sisters and the growth of this baby will go viral on the net..I will love to see my success with WW and i believe If I can be success you can be success too. Now IS your TURN to tell your STORY. God Bless!
Copy link for text review
Soy de Argentina Decidí sumarme a la comunidad de WholeWorld para ayudar y porque me pareció una empresa seria. También quiero ser recompensado y lograr independencia financiera. Y si esto funciona como dicen mis compañeros de la comunidad con más experiencia en la compañía, donaré más dinero. Un saludo a todos los hispano hablantes!
Copy link for text review
I am Amadou Mamadou Diack, I am a young Senegalese, I am in Dakar Senegal. I knew Whole World by internet search. I came because I saw that the concepte was very good, the first is to help the world's children is very good and Secondly you can get help from everyone. a good slogan: help the children of the world, the world helps you
Copy link for text review
Hello to our friends around the world I am from Rama Ram Gaddam very happy that I have become one of the members (whole world)where I find pleasure in helping others and help each other and I hope to continue to work hard and we are continuing to take advantage of others It's great work and a great professional, orderly and what he is doing all those responsible for this wonderful site I hope anyone to see that my message is registering now and without hesitation (whole World ) humanitarian work and has a benefit for all people around the world without any great two elements Now - now - now - not tomorrow? Register and be one of the members of the (whole World )
Copy link for text review
Hello my name is Angel Manuel Bautista I'm from Dominican Republic, between last night and I decided to because I saw that it is a good opportunity to help people, the idea of charity for everyone program was what caught my attention, I intend to achieve one of the highest levels facing the program :D
Copy link for text review
I am a proud mom of 3 wonderful children. I started my educational career while I was living in Russia. I volunteered in daycare back in 7th grade, later I worked as a music teacher for 1st-7th graders, and lastly as an elementary teacher for 1st-3rd graders at a boarding school before moving to the United States. I have been in charge of a Montessori school as the Directress for over 20 years. At our school we believe in the Studies already shown that an early music education in children can/will....change,increase their learning ability., and we have one of the best music program for children from 15 months to 12 years old. I believe in a joy of learning! I am WholeWorldad i can help more children in a different ways.I am so grateful to be part of this movement that will change children's life and their success in the FUTURE. Sincerely with LOVE, Margarita Shvets
Copy link for text review
Hello Everyone ! Welcome to the Whole World Community! My name is Patrick John Peguit from the Queen City of Cebu, Philippine. I'm a new participants of International Charity Program called WHOLE WORLD. I joined the community because I want to build a strong passive income in the internet at the same time to help people sharing the blessing to people around the world using the most efficient and effective system of charity works in WHOLE WORLD COMMUNITY. I invited to you guys to joined and be apart of the community . Building a good relationship and strong network of people with a good heart to help others. Come and lets bring success to everyone. Thank you and God bless.
Copy link for text review
Das Gefühl zu haben, dass es noch mehr Menschen auf der Welt gibt, die den Gedanken des "Menschen helfen Menschen" in sich haben und weiter tragen macht mir Hoffnung, dass die Welt und damit auch die guten Menschen noch vorhanden sind und damit der Traum von einer besseren Welt weiter leben wird.Ich bin WholeWorldücklich ein Teil dieser Vision sein zu dürfen und freue mich die welt mit meinen kleinen MöWholeWorldichkeiten jedenTag ein bisschen besser machen zu können. Vor allem aber denen ein wenig Hoffnung geben kann, die es sowieso sehr schwer im Leben haben. Wir haben schon öfter Kinder aus Tschernobil bei uns gehabt, die leider schon aus dem Leben gegangen sind, diese Kinder waren für jedes liebe Wort und jeden Tag bei uns sehr dankbar. Von diesen Kindern könnten viele Erwachsene gerade in Deutschland sehr viel lernen. In diesem Sinne alles Liebe und herzliche Grüsse an alle von Hans-Uwe Hoffert
Copy link for text review
My name is Jim Roberts and I am originally from Wheeling, West Virginia in the United States. I currently live with my son in Bethesda, Ohio, USA. I have two children a daughter who lives in San Antonio, Texas and my son, Timothy that I live with. I have one grandson, Quentin age 3. I served in the United States Coast Guard for 22 years and am now retired. I have always had a humanitarian heart and choose to live my life in the service of others. I love helping people and that is why I decided to join Whole World. If it helps others I am all for that. I think it is a special opportunity for all of us to make a positive change in the world.
Copy link for text review
Welcome my friend, my name is Iraklis Pastos and i 'm living in Chalkida city of Greece. I like "THE WholeWorld INTERNATIONAL COMMUNITY" for two reasons: REASON ONE: I want to help (economically) other participants in the community. REASON TWO:I want to help children with cancer and their families, to cope with the future optimistically. It's time to take a step further, both for our favorite persons, and for those who need us. Ι ΄m looking forward to see you soon. Thanks for your time. WITH APPRICIATE IRAKLIS PASTOS
Copy link for text review
HE WHO GIVES SHALL BE GIVEN TOO. WholeWorld International is a WholeWorldobal Charity Organization.My advice to the organizers is that: 'they should extend their donation to other parts of the world and not only Russia this will make it more international and even attract more donors. 2.Benefactors should play their role by inviting more and more affiliates,they can use as many means at their disposal as they can be it social media,word of mouth and business machine etc. 3.For Volunteers I am asking them to act today before it is too late if there is any thing that they don't understand they should ask their sponsor. LAST:He who gives shall be given. Why not register now and follow just few simple steps and give a smile back on the faces of those who need your help!
Copy link for text review
My name is Aurangzeb Tunio living in Karachi Pakistan, working in Local Airline , its my hobby to participate social media making new friends, like travelling visited USA, UK, Singapore, Dubai, Thailand . Charity, helping its sound of my heart , I like those who helping hands and sharing happiness, when i seen in Facebook checkout details decided to join, Svetlana doing Good job.
Copy link for text review
A nossa missão é deixar o planeta melhor do que o encontramos. E porque não fazer isso ajudando os outros e ao mesmo tempo ajudando-nos? Com este projeto podemos fazer exatamente isso: ajudar pessoas ao redor do mundo, criando uma rede mundial e unindo pessoas de diferentes países, e ao mesmo tempo criando abundância, prosperidade e sucesso nas nossas próprias vidas. Obrigado.
Copy link for text review
Soy WholeWorldadys Otero, A sus ordenes siempre. Soy de la isla de Puerto Rico. tengo 26 años. Estoy en la linea dorada hace ya unos meses en espera de un cambio en mi vida y se que tu tambien quieres un cambio para tu vida, unete a mi y juntos podremos lograr esa libertad o ayuda financiera que tanto necesitamos. Cuento contigo, tu familia cuenta contigo, tus amigos cuentan contigo. Vamos por mas, se que se puede, se que podemos. Hasta pronto.
Copy link for text review
I am Joan Wilson, a woman of purpose. I saw this add in face book group on how to make money on the internet. I look at the program, and listen to the video. I decided to join, and, the reason why I join it is because I do have that passion to help children, and this a good way to help. When I saw this plan, and system, I realize it is something I can relate to, because this program is helping children and that is what I would like to be apart of. I love helping children. I have accepted this challenge in being apart of this Charitable Organization to do more for children, who are always the victim in todays situation around the World. My motto also is 'Give, and it shall be given unto you'. I am Proud to be apart of WholeWorld.
50 reasons why people participate in Whole World
Dear Friends, we have carried out a big survey among thousands of our participants, in which asked everyone of them to tell us the 10 most important reasons for their participation in Whole World.
As a result, we have received a lot of different answers that help us to compose a list of the 50 main advantages of the Program.
We have arranged this list in the form of separate pictures with a detailed description of each reason and presented it in this section. Be sure to get familiar with them and recommend all your partners to learn them, too. This information will help to better understand all the nuances of the Whole World Program and probably will reveal to you many new points that you did not even knew existed!
1
Legal and reliable company
It has been operating since 2011 within the legal field of all
countries of the world, and has already proven its reliability
over the years.
Legality and time proved reliability of the Company - this is, probably, one of the most significant reasons determining the participants' choice.
The company is officially registered in the Russian Federation as Whole World, LLC, and five years of a stable and successful work of the project confirm the vitality and effectiveness of the innovative fundraising model proposed by us.
We no longer need to prove anyone anything. ‪Whole World‬ works like clockwork and will work forever!