Do you really want to delete your account?
After removal you will not be able to regain access to it
Partnership Fundraising

The XXI Century Business

$10 000 monthly - it's easy!

Take a look how it works

Give Kindness,

it comes back!
The Project has been working since 2011
...
Fundraisers from
160
countries
have already been with us!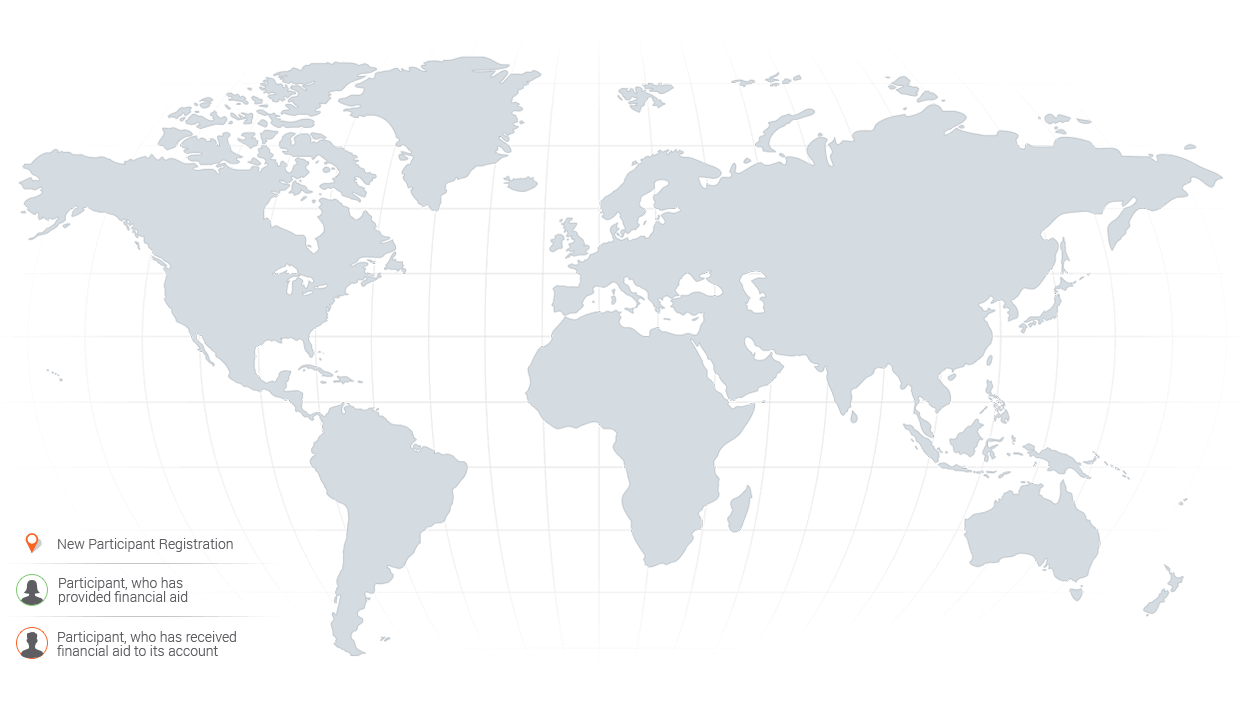 On 11th of November, we have turned 6 years old!
$%amount%
Благотворительное пожертвование
to CF Whole World
$%halfamount%
Account is inactive. Funds have been sent
to CF Whole World
Registered participants
This is the number of participants registered since the beginning of the project in November 2011.
Many of them have already become successful fundraisers.
%time% UTC

%fname% %sname%
Fundraisers received
This is the total amount of funds received by fundraisers since the beginning of the project in November 2011.
$%amount%

received

%fname% %sname%
Transferred to CF Whole World
This is the total amount of funds transferred by the participants for charity purposes during the whole period of cooperation of the project with
CF Whole World, i.e. since January 2013.
$%amount%

from

%fname% %sname%
900 000 are already with us!
We gift all the participants who will activate their accounts
until 31st May a
$10
bonus that can be used
3 simple steps to big success:
1
You take the charity relay baton
and make a small donation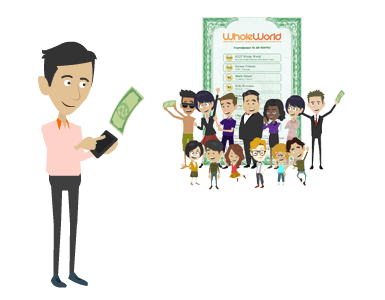 Thanks to a unique technical solution, all money transfers are automatically performed directly between the participants, bypassing the company's account!
2
You pass the relay baton to other people,
and they do the same thing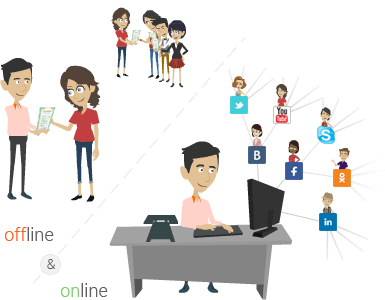 You pass the charity relay baton to other people,
and they, in their turn, pass it then and there!
In this way, your partnership structure is being formed,
and its depth can reach up to 7 generations.
The number of people you can personally invite
to participate in the project, IS UNLIMITED!
3
You will start receiving money transfers
from people from all over the world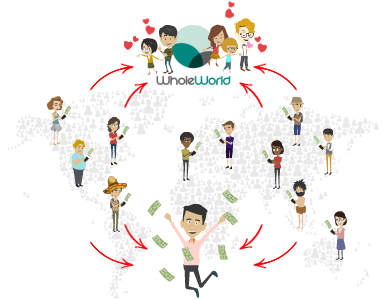 Every time any one of your partners in the team
makes a charitable donation, you will also get financial Benefit!
The more actively your partnership structure grows,
the more frequently you receive money transfers,
and, at the same time, the more money is sent to charity!
You will receive $100 back
right after the financial aid payment!
You will receive 20 PINs of $5 each
and will be able to activate 20 partners' accounts for free!
This special offer is valid from 1-st to 31-st of May 2018.
We have already helped
Oleg Kovalev
17 years old
Osteogenic sarcoma
After the health examination in February 2013, Oleg Kovalev was diagnosed with terrible osteogenic sarcoma in proximal metaphysis of right humerus. This news came as a blow to the whole family. After the diagnosis, Oleg's mother contacted our fund. In order to save Oleg it was necessary to perform a complex surgery to remove the part of the affected bone and install the imported endoprosthesis that the Whole World charitable community promised to pay for. The surgery to remove the part of the affected bone and install the endoprosthesis was performed on 22nd of August at Petrov Oncology Research Institute.
Ulugbek Dekhonov
7 years old
Hodgkin's Lymphoma
Ulugbek Dekhonov has a complex disease, a Hodgkin's lymphoma relapse. His aunt has asked the Whole World charitable fund for help. Since 2010, the boy was being treated in Uzbekistan, Tajikistan and the city of St. Petersburg, and his family was paying for the expensive treatment all that time. But in 2012, they were not able to pay themselves for the treatment any more. Thanks to the help of the fundraising movement, Whole World, Ulugbek received six anti-relapse chemotherapy cycles and radiation therapy treatment in 2013, at Petrov Oncology Research Institute. At the beginning of March 2014, after a long treatment, the so long-awaited remission had set in.
Andrey Lesser
15 years old
Left-sided idiopathic thoracic scoliosis, III degree
Andrey began to experience problems with his back at the age of 10. After a medical examination, he was directed to a hospital in the city of Tyumen, where the question of surgical correction was considered. The planned operation involves the surgical correction of the spinal deformity with implantation of expensive metallic structures. The fundraisers and benefactors of our community took the boy under patronage and fully paid for the treatment of Andrey.
Nikita Lykov
1 years old
Aid Provided:
111 300 USD
Bilateral retinoblastoma
In the age of six months, Nikita was diagnosed with retinoblastoma, or malignant tumour of retina of both eyes. Israeli doctors in Chaim Sheba Medical Centre promised not only to save the baby's life, but also save both his eyes. But an urgent hospitalization and a significant amount of money were required. With the direct participation of TGK-1, private sponsors and fundraisers of the Whole World movement, it was possible to collect in time the amount necessary to pay for the treatment of Nikita. The boy and his mother spent more than six months in the Israeli hospital. Now we are happy to inform that the doctors kept their promise. The boy is on the mend and has returned home.
Sasha Bushuyeva
13 years old
Right-sided idiopathic thoracic scoliosis, III degree
Sasha Bushuyeva was growing up healthy as a healthy child, she liked sport, dancing and was a fidget. But in September 2013, the girl began to complain of pain in the back and then a hump appeared. After consulting the specialists it became clear that the child suffers from 3rd degree scoliosis and a paid surgery in the city of Tyumen is necessary. The Whole World fund, with the full support of the Whole World charitable movement, has undertaken obligations to purchase expensive metallic structures for Sasha.
Anna Kolevatova
11 years old
Chondrosarcoma in proximal epimetaphysis
In January 2014, Anna was diagnosed with chondrosarcoma in proximal epimetaphysis of right ulna. An urgent surgery to remove the tumour and install the elbow joint endoprosthesis was required to save Anna's arm from amputation. We immediately started an emergency fundraising for Anna. The endoprosthesis for Anna was urgently manufactured in the United Kingdom. It was made using the latest technologies in the field of endoprosthetic care. The surgery to remove the tumour and install the endoprosthesis was successfully performed on 10th of April at Petrov Oncology Research Institute. A few days after the surgery, Anna moved her operated arm for the first time.
Ilya Fokin
17 years old
Severe injury
Ilya Fokin was seriously injured as a result of an explosion of a gas cylinder in 2007. As a result, he suffered multiple fractures of the shoulder blade and collarbone, the humeral head was seriously damaged and subsequently removed. The boy has undergone multiple surgeries, but the arm still has not been recovered. By decision of specialists from G.I.Turner Institute and advice of R.R.Vreden Russian Scientific Research Institute of Traumatology and Orthopaedics, it was necessary to perform an endoprosthesis replacement of the shoulder joint. It would allow to fix the arm and give the boy a chance to move the arm. The participants of the Whole World project have helped to collect the amount necessary to pay for the endoprosthesis and surgery.
Olga Pastuhova
15 years old
Congenital pathology
Olga was born without the elbow and fingers on her right hand. The muscles responsible for movement in the elbow also were not well-formed. A complex surgery and endoprosthesis installation were required for the arm recovery.The necessary amount was raised thanks to the Whole World community. The surgery was performed at G.I.Turner Scientific and Research Orthopaedic Institute for Children in St. Petersburg. The complex and laborious work of surgeons on forming the elbow joint took more than five hours. Now, Olga is undergoing rehabilitation.
Alexey Kovalenko
15 years old
Brain Tumour
On 22-st of November 2013, Alexey Kovalenko's mother asked the charity fund, Whole World for help. Her son was diagnosed with a malignant brain tumour, an emergency surgery was required. It was recommended to perform the surgery at the Division of Paediatric Neurosurgery of Berlin's university hospital Charité. The surgery was scheduled for 27-th of November, the amount of 41000 dollars had to be raised a few days before. About 3000 our fundraisers from more than 100 countries had done the almost impossible in only two days. It can only be called a miracle. The necessary amount was raised and the sutgery was done in time. Today, Aleksey lives life to the full.
Ilya Finagin
12 years old
Ewing's sarcoma of pelvic bones
In 2012, Ilya was diagnosed with terrible Ewing's sarcoma. The sarcoma has caused the affliction of pelvic bones and has led to the formation of metastases in the lungs and abdominal cavity. In September, Ilya was hospitalized into the 31-st City Clinical Hospital in Saint Petersburg, the Children's Oncology department. After six cycles of chemotherapy, it was necessary to remove the affected part of the boy's pelvis and install an endoprosthesis. Thanks to the efforts of the Whole World project and more than 3000 its participants, it was possible to raise the funds necessary for purchasing the expensive prosthesis manufactured in the UK. On 21-st of July 2013, Ilya underwent a difficult six-hour operation to install the pelvic bone endoprosthesis.
Alina Zhigalina
15 years old
Ewing's Sarcoma
In March 2013, Alina was diagnosed with on of the most aggressive malignant tumour, Ewing's Sarcoma of right femur. It was necessary to perform an expensive high-tech surgery to install the right femur endoprosthesis in order to save the child's life. There was practically no time for waiting. The fundraisers of our community came to help and raised funds for the purchase of the expensive prosthesis. The girl underwent an extremely complex and many-hours-long surgery at Petrov Research Institute of Oncology in St. Petersburg.
Maxim Gevorkyan
14 years old
Osteogenic sarcoma
Maxim Gevorkyan underwent treatment at Blokhin Cancer Research Center in Moscow. He was diagnosed with osteogenic sarcoma of right shin-bone. His family got the hope of life-saving treatment at the Scientific and Practical Center Solntsevo, where Maxim had to undergo an appropriate chemotherapy treatment. But Maxim's mother, who raised him alone, had not enough funds to pay for the treatment. And again, the fundraisers and benefactors of the Whole World community did not remain uninvolved. Already in two weeks after the request, Maxim was admitted for treatment by Scientific and Practical Center Solntsevo where he underwent the required treatment.
Olga Zabludina
18 years old
Ewing's Sarcoma
Olga Zabludina's mother asked the Whole World charitable fund for help in spring 2013. It all began in March 2012 during a medical examination, when Olga was diagnosed with terrible Ewing's sarcoma. Olga was admitted for treatment by an Israeli clinic, where the surgery on the left lung was performed and the surgery on the right one was planned. But before the second surgery, it was necessary to pay off the debt connected with the first one, but Olga's family did not have enough amount. Every day of delay could cost Olga Zabludina's life. The Whole World charitable community has transferred about 250 000 rubles to Zabludina's family.
Elina Kirilova
6 years old
Malignant Tumour of Joint
Elina was diagnosed with a rare and very aggressive form of cancer of the radial bone of the arm at the end of 2012. The additional analysis carried out in St. Petersburg revealed centrers of metastases in the lungs. It was decided to urgently hospitalize the girl for chemotherapy and surgery to remove the tumour and install the implant. The Whole World community has taken custody of Elina. In 2013, Elina underwent several cycles of chemotherapy treatment and a surgery to remove the tumour and install metal structures instead of the affected bone. Thereafter, the so long-awaited remission had set in.
Medina Murtazaliyeva
15 years old
Osteogenic sarcoma
Medina was diagnosed with a tumour of the shin bone. The doctors were fighting for her life during a year. A surgery was performed, but a year later the pain came back.After the health examination at Priorov Central Research Institute it became clear that the girl has a relapse and it is necessary to perform another surgery to replace the bone with an endoprosthesis. Because the quoted treatment was not available, and the girl needed a very urgent help, her parents asked the Whole World charitable fund for support. Thousands of participants of our community raised funds necessary to pay for the surgery and endoprosthesis for Medina. The surgery was successful and Medina returned to home after the rehabilitation period.
Ilya Demidov
7 years old
Brain Tumour
Ilya's parents asked us for help after the boy began suffering of epileptic seizures caused by residual tumour. The boy quickly gained weight and could not move himself. Ilya needed further investigations at N.P.Behterev Institute of Human Brain, because there was no necessary equipment in Murmansk. An additional testing and a new treatment were required, and thus the additional funds had to be collected. During a month, the amount required to pay for flights, accommodation and treatment was raised by the Whole World community team.
Edmond Hachatryan
12 years old
Osteogenic Sarcoma
Edmond Hachatryan is the first person under our care for whom the participants of our project were able to collect within only three weeks the amount necessary to pay for a growing endoprosthesis. The surgery was performed at the 31-th City Hospital in St. Petersburg by Dr. V.P.Silkov. After the successful surgery to replace the affected joint, Edmond underwent post-surgical chemotherapy and was discharged from the hospital. Now, the boy is at home, walks well and lives a full life.
Participants Reviews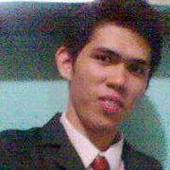 Patrick John Peguit
Cebu, Philippines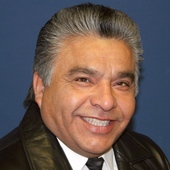 Fernando Hernandez
Patterson, United States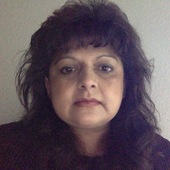 Anel Forrest
Sacramento, United States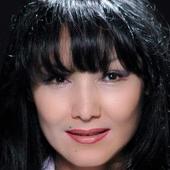 Mamlakat Shamkhalova

Sharjah, United Arab Emirates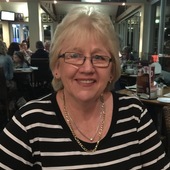 Anne Martin

MAUDSLAND, Australia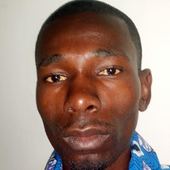 Amadou Mamoudou Diack
Dakar, Senegal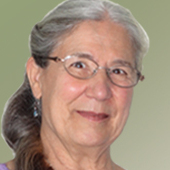 J Martel

Montreal, Canada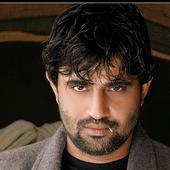 Motisingh Rathore

Mumbai, India
Natale De Risi
Avellino, Italy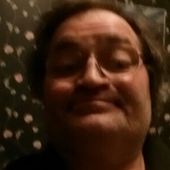 Armand Labossiere

Calgary, Canada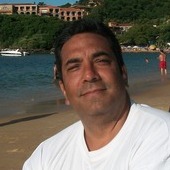 Omar Villarruel
Mendoza, Argentina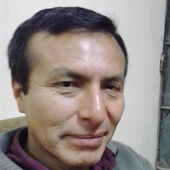 Grovy Dionicio

Lima, Peru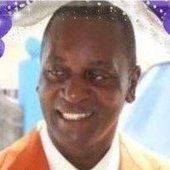 Renistien Brown

Arima, Trinidad and Tobago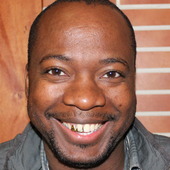 Walter Mashala

Saint Peter Port, Guernsey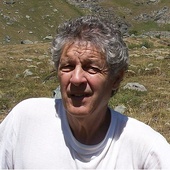 Gianfranco Staccioli
Alessandria, Italy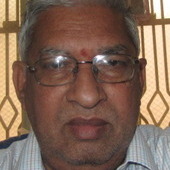 Subrahmanyam Kuchibhotla

Tirupati, India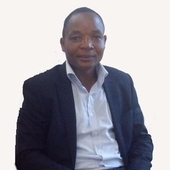 Emmanuel Madubuike

Abuja, Nigeria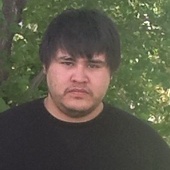 Brad Alook

Edmonton, Canada
Iyke Kanu Okorie

Lagos, Nigeria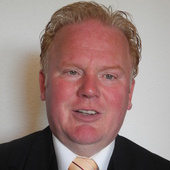 Andreas Schiffner

Berlin, Germany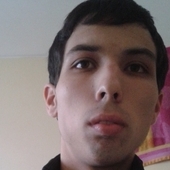 Jonathan Vazquez

Santiago, Chile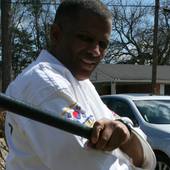 Hugh Martin
Selma,AL, United States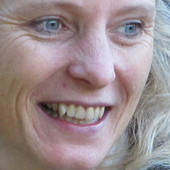 Nora Deischl

Munchen, Germany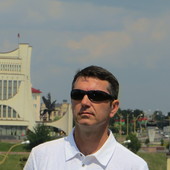 Sergei Karpovitch
Philadelphia, United States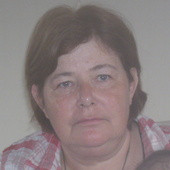 Lady Pamela Papa

Albi, France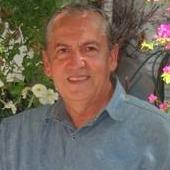 Gabriel Torres

Manzanillo, Mexico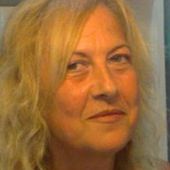 Susanna Cara
Carbonia (CI), Italy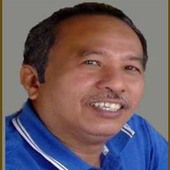 Cayetano Arambala

Riyadh, Saudi Arabia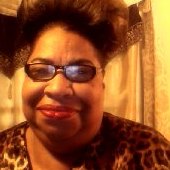 Julia Bellamy
Calabash, United States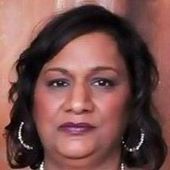 Anita Garg
Schaumburg, United States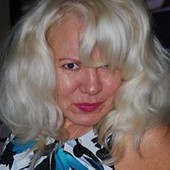 Margarita Zavala
Phoenix, United States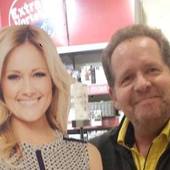 Herbert Rosenauer

Gmunden, Austria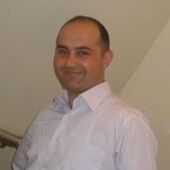 Ercan Bahar

Istanbul, Turkey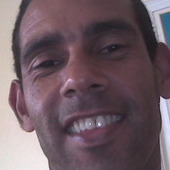 Clovis Jose

Recife, Brazil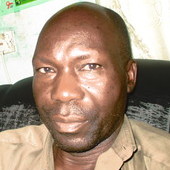 Nyabange Chirimi

Arusha, Tanzania
Celine Leblond

Rouyn, Canada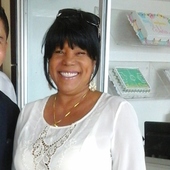 Ana Creighton
Victorville, United States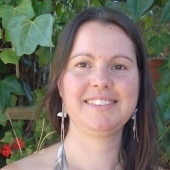 Maria Milheiro

FOROS DE SALVATERRA, Portugal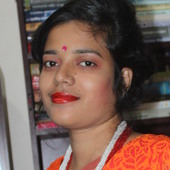 Sathi Hassan

Tungi, Bangladesh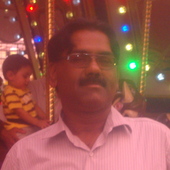 Aurangzeb Tunio

Karachi, Pakistan
Copy link for text review
Hello Everyone ! Welcome to the Whole World Community! My name is Patrick John Peguit from the Queen City of Cebu, Philippine. I'm a new participants of International Charity Program called WHOLE WORLD. I joined the community because I want to build a strong passive income in the internet at the same time to help people sharing the blessing to people around the world using the most efficient and effective system of charity works in WHOLE WORLD COMMUNITY. I invited to you guys to joined and be apart of the community . Building a good relationship and strong network of people with a good heart to help others. Come and lets bring success to everyone. Thank you and God bless.
Copy link for text review
There are so many children and families with disabilities in this world that are in need of help; whether it be in support or financial help, many do not now where to look. I like the opportunity to be a part of a system that extending help threw out the world. We all need to work together to make this world a better place! I personally experienced a tragedy when my fifteen year old son was involved in a car accident, the experience was life changing and caused a chain reaction of changes in the family; but we held together with the grace of God and so many people that were praying for us and support. Giving is receiving; please continue to give.
Copy link for text review
Hello World my name is Anel and I am born 51 years ago in United States ancestors Fiji Islands/India I was doing some research work online and came across the Whole World opportunity on accident. I am so grateful for this miracle that led me to this site. I watched the video and it really inspired me I like the idea and the structure of this International charity program. I would be giving a gift to the Universe and then be rewarded with lifetime of income . Saving lives of children all over the world and helping myself in the process. We are the World, We are the Children, We are Universal Love Its only 1 month that i started and seeing wonderful results! Thank You Universe!
Copy link for text review
Hello Friend, Mamlakat is here Good day everyone and Peace to your home. WHOLE WORLD International Development Program of Public Charity! No matter where are you from, no matter you are NETWORKER or just Internet user just have a look this UNIQUE SYSTEM "WHOLE WORLD INTERNATIONAL COMMUNITY", you must to know about and the choice is yours For 20 years of my work in the network business I found project Whole World it is the dream of every networker. IDEA Program WHOLE WORLD is the most amazing, UNIQUE system of the 21st century, where people earn by helping others and make sure that goodness still exists. It's unbelievable, but true! Charity, income, in one program! Maybe you think the project is not real, or someone who is better than you realize in the network business tells you that this is nonsense and tells you that the network business should be marketing a product or another.So do not believe - times are changing and the technology too.There is internet, there are people who have a desire earn himself and help others. Project WHOLE WORLD NON STOP, the program is already running stably from 2011 without any error with more than 145 Countries Whole World projects a winner of RACE AWARDS 2014 in the nomination "Best Affiliate Program in the field of fundraising and charity" Dear FRIENDS let's create the world anew with kindness WAKE UP and JOIN US TODAY Do not be afraid to make the first step to kindness. With Best Regards Mamlakat Kindness always returns twice.
Copy link for text review
Hi Folks and to ALL The Countries of the WORLD...I am so, so, excited to be part of this WONDERFUL, AMAZING, GOD GIVEN CHARITY THAT I HAVE BEEN INTRODUCED TO & that I can-not believe I can HELP so many children/adults who are sick in hospital that may not have MONEY to pay the BILL, NOW, WE CAN HELP WITH THE BILL THANKS TO "WHOLE-WORLD" & their Directors, Management & wonderful staff!!! My husband & I plus my whole family can be HELPED by being REWARDED by sharing this AMAZING PROGRAM TO OTHER PEOPLE...It's a great idea to help others & myself & GET PAID TO DO IT-LOVE IT!!! Thank You "Whole-World" Anne Martin from Queensland, Australia... Rgds - Anne Martin.. Queensland, Australia...
Copy link for text review
I am Amadou Mamadou Diack, I am a young Senegalese, I am in Dakar Senegal. I knew Whole World by internet search. I came because I saw that the concepte was very good, the first is to help the world's children is very good and Secondly you can get help from everyone. a good slogan: help the children of the world, the world helps you
Copy link for text review
Hi! Helping people in this period of time is fundamental because I am convinced that the financial system and money market are very unsecure. So more and more people will need help. Myself, as independant therapist could not receive help when I had an accident few years ago and could not work. Now I am better but, when an independant worker stops to work for few years, he loses his clients and did not receive any money. Since I had also to move in another town...everything is to start again pratically from nothing. So I need help, actually. But I am not anxious about that. I helped myself many people through Plan Program for years. But I find that WW, now Whole World fundraising Program for Charity is much more efficient. Everybody wins in this program. The Charity programs and self as we need it. If we don't need it at the moment, the money we received, we will share, first with our owns (children etc) and after with Charity Programs around us. Personnally, I will always provide with Whole World because it is so much efficient. We can help so much people. And the need is so great. I saw WholeWorld get greater and greater, more and more efficient, year after year. I am very proud to be part of this nice movement. So don't hesitate to participate for yourself, your loved one and much much more others. Sorry for my bad enWholeWorldish....I am a french canadian speaker. Jaya Krystal (jeanned.martel) Montreal, Quebec, Canada
Copy link for text review
Hello Dear, I am Moti singh rathore(monty rathore).i am from mumbai,india.i am from jodhpur rajasthan.But i live in mumbai.i Do work as actor/writer/director.i like social working support for needy people and loving children in whole world.i much heartly thanks for whole world founder for this way. I appreciated the process that has been give on this website it was amazing for helping hands for social needs.give something help for needy is a great chance for me.So i join this community.thanks
Copy link for text review
Buona Vita a tutti! mi chiamo Natale De Risi e sono Italiano, vivo in Avellino, ho aderito al progetto Whole World perche'lo trovo molto interessante, senza "retorica", aiutare WholeWorldi altri e perche' no' anche se stessi! la Beneficenza fa bene aWholeWorldi amici ed anche ai Nemici, vivi e lascia vivere- G R A Z I E! WHOLE WORLD per averci scelto!!!
Copy link for text review
I am Armand from Calgary Alberta, Canada i seen a notice on freedom fighter network, from Gena Barron i became interested know more about this. I don't have any certainty at this time. I'M lost three months ago i filed bankruptcy I am very hard to get out . I have not achieved anything at this time. I'm unable to recruit any benefactors.
Copy link for text review
Soy de Argentina Decidí sumarme a la comunidad de WholeWorld para ayudar y porque me pareció una empresa seria. También quiero ser recompensado y lograr independencia financiera. Y si esto funciona como dicen mis compañeros de la comunidad con más experiencia en la compañía, donaré más dinero. Un saludo a todos los hispano hablantes!
Copy link for text review
Decidí integrar esta comunidad por la valiosa misión que esta llevando, al asistir a niños con serios problemas de salud, mi consejo es que todo habitante de la tierra participe en el programa y lo maravilloso es que se participa generando ingresos importantes. Felicitaciones a los creadores y éxitos a todos los participantes.
Copy link for text review
My name is Renistien Brown and I am from a small island in the southern part of the cariibbean chain called Trinidad and Tobago. I decide to join this community immediately after the invitation because it resonates within me and I am happy to be associated with such an organization The idea behind the development of the international charity program Whole World carries a solid , supportive and caring foundation . I consider it as a win / win to all parties involve as well as an inspiration to increasing such services overall. I am grateful to my sponsor and this program knowing that I can contribute in some measure to it"s development and support in future endeavors saving , increasing and changing lives.
Copy link for text review
The world is full of surprises & yet we dont know what the day has for us in store tomorrow, let alone those who are suffering under our watch, we as humans, should we let them suffer or we should take action?? taking actions does not mean me alone forking out thousands of money to help someone with life threatening issues, we also have to bear in mind that this poor people did not wish to have this life threatening sickness that is why Whole World has come up with this clever way of helping those who are in need of a help, forget the millions that you will definitely make here on Whole World & think of those you will be helping with the money you will be donating. Donating $100 to charity & in return you get $1 million.... WOW where have you seen something like this??? NOWHERE Only Here At Whole World. you will not only be helping with charity work but also earning as well, try it & you wont regret it Together We Stand Apart We Fall
Copy link for text review
My name is Gianfranco Staccioli i live in Italy, in montainI. I met by chance Whole world you tube.I immediately liked the video, I found the site and read more and more 'I was happy. And 'Just read the 50 benefits of the Whole World to understand the effectiveness and join. Here we help each other, we help children with health problems, and also help us, and we all win.Beautiful site in all its aspects, complete; amazing and where everyone helps each other all around the world. And will also help children who have health problems and difficulties. When partecipating in Whole world we are helping seriously ill children.Beautiful to be participants in this WholeWorldobal game and the more you earn.I do not ask myself limits in this project, and thank you to those who created the Whole World.
Copy link for text review
I am a retired teacher from madanapalle famous for philosophy from where Maharish Mahesh yogi and Jiddu krishna murthy started their journey to the highest spirituality. Madanpalle is in andhrapradesh of india. your programme is really wonderful. by joining your community i feel highly elevated. i think that idea to develop the international charity programme will attract almost all rich and poor persons in the entire world and many poor are benefited and donors are blessed. I wish to spread the WholeWorld in india along with other rich countries and try my best to work meticulously.the distance between rich and poor be slowly diminished and all become happy
Copy link for text review
WHY WholeWorld?: WholeWorld is an innovative community income generation and economic empowerment system, with a wonderful opportunity to participate in WholeWorldobal charity work. Indeed I see the WholeWorld project as a veritable, viable and sustainable hence laudable, economic empowerment alternative to the masses around the world, in the face of geometric unemployment explosion, poverty and economic destitution. So I have identified with the WholeWorld opportunity to impact on peoples lives by way of community economic empowerment and thereby empowering myself economically, achieving what I cannot achieve individually. It is a innovative way of looking inwards for solution to a hydra-headed challenge of lack of income and money powers. By creating an IT/Internet-based system that provides equal opportunity for all, the charity component, and tapping the world population, at very minimal cost of about $6/month membership fee, I feel this programme is several steps ahead of its competitors. Most importantly, the WholeWorld economic solution/system/project drive is very much in line with my personal aspiration and strives: tapping the full potentials of the internet/IT to empower people, by enabling access to e-Job solution as a way out of the seeminWholeWorldy helpless WholeWorldobal unemployment, poverty and crimes situations. In short, WholeWorld is an IT/Internet-based innovative solution to WholeWorldobal income and charity needs. A call to self-community economic help and a call to serve humanity
Copy link for text review
I have this strong belief that, every person on earth is capable to link together as one world force to help us. We can overcome any poetical in our way that natural life can bombard at us.together as one united force of all regions of they WholeWorldobe working together for this one soul porpoise to help each outer & one we see this achieved it is like no better reward knowing that you can possibly help another human being from a totally different region from of this great huge earth miles feet away from you is amazing job well dun & deserves a bountiful rewards.
Copy link for text review
l am Iyke Kanu Okorie from Nigeria, l came in contact with the WholeWorld on ClickSense and l signed up to participate with an outfit that is focused on good results. l believe l am in the right place where team work is active. l am from a poor background and here is an opportunity to upgrade to the next level with WholeWorld Systems and become who l want to be. Its a great opportunity to be here.
Copy link for text review
Hallo... ich wohne in Berlin und habe mich für WholeWorld im Februar 2013 entschieden, weil es so einfach und so einzigartig ist. Hilfe die tatsächlich da ankommt, wo sie benötigt wird, "JA" bei WHOLE-WORLD und auch jeder erhält Hilfe, der hier mit dabei ist und das so lange wie Du willst und Dich dafür entscheidest. Hier stimmt der Spruch... Hilf und auch Dir wird geholfen werden !!!
Copy link for text review
Making a difference is always about little things, and becoming a part of WholeWorld is just adding your own grain of sand to people who need. We will do our best to help all the people who are in need around the world! Make a difference, join the project, become a grain of sand to change the world.
Copy link for text review
My name is Hugh Martin I am from Selma, AL. I join this organization on Monday 4/25/16, registered on Sunday 4/24/16. The reason I decide to join this community, I like giving to help others, in this case sick kids. Kids are our future, we must give to keep them well. We must teach them so they can lead the way. I also like the business opportunity of Whole World Charity. I am very excited about this organization. I will do all I can to help others, and help myself to the best of my ability. I want to be a success in this charitable community.
Copy link for text review
Hello: I live in Muenchen, Germany I joined since two years ago, it´s a pity, but I didn´t gain as I hoped, the most of people who join, don´t pay the necesary dollars for the charity and the team I feel that this idea is perfect and good for all, but everybody has to fulfill the rules wanted so the programm can be successful also for the charity worldwide.. Perhaps it is difficult to understand for someone how to manage to pay. For the future I hope, that all will be successfull for all.
Copy link for text review
We rise by lifting others. When people ask me what I want to be when I grow up I say that I want to be a wealthy enough so I can help others, seriously. But its not easy to become a Philanthropist With No money. Winston Churchill said "We make a LIVING by WHAT WE GET, but we make a LIFE by WHAT WE GIVE" "Only by GIVING are you able to receive MORE than you already have" once Jim Rohn said. What if I take it further and with one great system show you the path of how to become a Philanthropist & to make money for yourself wile helping others. How to help millions of those who in need of medical help and millions of those who still dream to become wealthy enough so they can help others too. This days we bring money to the banks and they getting richer every second, how about changing this and make your money work for you? Helping people get what they need most in life is at the heart of successful philanthropy. At first I was skeptical too, but then I thought "If I won't try I'll never know the answer". So, here I'm trying to fulfill my dream to become a wealthy Philanthropist. I haven't given enough away to help others in the past, but my hope is to become a leader and to show others that with this system we can help ourselves by helping others. Online you can become much more than a reactive donor - you can become a proactive, strategic, collaborative philanthropist tapping into the wealth of resources available at the tap of a keyboard or the click of a mouse. Join us.
Copy link for text review
Hi, I am a new member of Whole of World charity. After loosing my husband last year, I realized how short life can be, and now to be able to help others gives me a great feeling inside. I feel like I am contributing to aid for people less fortunate than myself. The concept is easy and with a little money charities are being helped, and an income for your help is a bonus too. Children are vulnerable in the world, they rely on help, they are not equipped to cope on their own, this scheme is their hope. I aim to keep my donations going to help people All over the world. Find it in your heart and do a good deed today. It gives you a warm WholeWorldow, that you are helping. Joining has made me feel good about myself, grief is a hard thing to cope with, so join today, and tell all your friends about WHOLE WORLD charity.
Copy link for text review
Hola a todos los Socios de WholeWorld International. Yo me inscribí al Programa hace ya 11 meses e inmediatamente envié mi donativo para convertirme en Benefactor de tan aclamada Fundación. Este Proyecto tan brillante parte de una iniciativa de 3 amigos que un día se dieron a la tarea de encontrar una fórmula eficaz y atractiva que permitiera no solamente realizar una noble causa: ayudar a niños con cáncer de todo el mundo sino también ir formando poco a poco una gran Comunidad de gente altruista que se ayudaran entre sí a superar sus problemas económicos y financieros de tal manera que poco a poco fueran superándose y mejorando su vida y la de sus familias. A casi un año de haberme asociado a tan noble causa me congratulo de haberlo hecho y con gran entusiasmo me doy cuenta que nuestra Comunidad ha crecido durante este año a casi el doble en su número de afiliados benefactores y espero que en un futuro no muy lejano podamos lograr la gran meta soñada: superar el grave problema del cáncer de nuestros niños en todo el mundo y elevar el estatus económico de cada uno de sus socios. Felicidades a los socios Fundadores y a todos los Benefactores de la gran Comunidad WholeWorld International...!!
Copy link for text review
Ciao a tutti,ho conosciuto Wholeworld tramite un amico,mi sono informata,documentata e sono rimasta affascinata da tutto cio' che sta facendo sia per i bimbi che sono stati meno fortunati di tanti altri,sia per i loro cari,lanciando in tutto il mondo un messaggio di aiuto fantastico,affinche tutte le persone che vengono a conoscenza di questa grande iniziativa di aiuto,possano contribuire a restituire il sorriso a tutti questi angeli e alle loro famiWholeWorldie. Il nostro contributo in loro favore da la gioia di una vita futura caratterizzata non solo dalla felicita di vivere una vita normale,uguale aWholeWorldi altri bimbi,ma di iniziare finalmente una nuova fantastica emozione con il ricordo indelebile che li fara' crescere e percorrere un esistenza unica di amore verso il mondo,perchè dal mondo sono rinati,grazie all'amore di chi ha voluto i loro sorrisi felici! Grazie Wholeworld anche da parte mia!!
Copy link for text review
First of all I am Cayetano Arambala a Filipino national who works in Riyadh, Saudi Arabia, Hello! everyone and to the whole world program especially to the Founder who has generous or heart giving and the management staff of the Public charity of Fundraising program, members worldwide and to my fellow Filipino countrymen not only for the OFW or an Overseas Filipino Workers around the world as well as to the rest members regardless of nationalities, religions, and races. I Joined the Whole World program last November 29, 2015 and am here to greet all of you a great pleasant to everyone who participated in our Whole world program for Public Charity to the entire children's cancer around the world. I am happy that in participating the Community world and interest in voluntarily supporting and helping to save our children of the world because I believe that our children is the light of our nation and earth. They are the fruitful generation who will serve us and save everyone of us as a parents in this world in their future .In our participation we believe also that we save our children thru our great and support for giving them even a small amount and affordable donation to their needs in assistance for financial use to cure their illness or cancer diseases. Thank you! Have a nice day & night, and more power God Bless!.
Copy link for text review
Hi, I am Julia Bellamy and I am very WholeWorldad that I decided to join the community of Fundraisers! I started in March the Month isn't over and I actually seen signs of growth, not only in my back office but also in my Personality...I am really Blossoming! I enjoy telling folks about the program and seeing their response to it. Charity a Great cause for the Children in need, and a greater reward for me.. learning to communicate with others world wide is a dream in itself, one mind, one Purpose Yet similar Goals . I plan to work hard. earnestly showing new Participants The Steps I followed to become a Business Benefactor. hence enriching my experience in the developing of Character , being ready to comply with rules keeping focused on Charity and Reaping the benefits of gain. I would encourage anyone looking to work from home to sign up! but not only sign but activate your account and make your Donation of a mere Hundred Dollars Per Year! everyone does, and everyone Prospers! a wonderful concept...Hand to hand we WholeWorldadly embrace the Journey.
Copy link for text review
Hi Friends, My name is Anita Garg and i am from USA. It's a great feeling to help children and a great feeling to WORK FROM HOME. It is the law of this universe to give before you receive... here is my chance too! Many people getting rich by different ways, but in Whole World people getting rich by helping people, that's so special. Remember if you can help someone once a day I think it will make you live longer. I'm new here and just getting started. Looking forward to working with Whole World and the people here. Will update as I move forward.
Copy link for text review
Hi, just stated to get money in my account wow so happy thanks to the whole world wow god bless every one out there this work and the charity program for the Whole World is the best don't for get your bonuses. I was looking for a charity program on the net and the Whole World can up so I join and had to have patient and I did it like they said and there also so good with helping me just ask them .. break a leg! Thank you! margarita zavala
Copy link for text review
An alle Community MitWholeWorldieder. Ich finde diese Form der Hilfe für die Kinder und auch dass man damit wieder Geld zurückbekommen kann, GENIAL. Wenn hier in ca. 3 Jahren über 726 000 MitWholeWorldieder dabei sind kann es nur positiv empfunden werden. Hier müsste eigentlich JEDER mitmachen. Ich wünsche Jedenfalls jedem MitWholeWorldied den größtmöWholeWorldichen Erfolg und auch den Kindern natürlich ALLES GUTE für ihre Genesung und ein weiteres sehr schönes und gesundes Leben. LG. Herbert Rosenauer
Copy link for text review
Merhaba ben Ercan Bahar. Türkiye den katılıyorum. Çok güzel bir sistem.hem yardım ediyor hem kazanıyoruz. yeni arkadaşlıklar yeni dostluklar kazanıyoruz. Whole World ismi gibi tüm dünyada Büyümeye kazandırmaya yardımlaşmaya devam ediyor.. teşekkürler Whole World. Hi Ercan BAHAR. From turkey I agree. It's a very nice system.helping both and we're winning. new friendships, new friendships we're making. Whole world all over the world such as the name to give to continue to keep grow. thanks whole world
Copy link for text review
Meu nome é Clovis José, eu sou brasileiro, entrei a poucas semanas nesta comunidade porque recebi um convite de um membro, e ao assistir o vídeo gostei da forma como é feito o programa de caridade da WholeWorld, que tem ajudado financeiramente várias instituições e pessoas ao redor do mundo. Vejo na WholeWorld a possibilidade de ajudar pessoas que precisam de auxílio e consequentemente receber o mesmo apoio de outros.
Copy link for text review
HE WHO GIVES SHALL BE GIVEN TOO. WholeWorld International is a WholeWorldobal Charity Organization.My advice to the organizers is that: 'they should extend their donation to other parts of the world and not only Russia this will make it more international and even attract more donors. 2.Benefactors should play their role by inviting more and more affiliates,they can use as many means at their disposal as they can be it social media,word of mouth and business machine etc. 3.For Volunteers I am asking them to act today before it is too late if there is any thing that they don't understand they should ask their sponsor. LAST:He who gives shall be given. Why not register now and follow just few simple steps and give a smile back on the faces of those who need your help!
Copy link for text review
Je suis Céline Leblond, je vis au Québec j'ai rejoint la société WholeWorld car je trouve important de donner au suivant et surtout je trouvais que c'était une bonne idée de faire un peu d'argent à la maison C'était il y a quelques mois, je me suis inscrite dans ce programme, le site était beau et bien structuré et aussi le but de l'aide internationale dont tout le monde pouvait en profiter était une des raisons de mon inscription à WholeWorld voila Bravo aux dirigeants Céline Leblond
Copy link for text review
I do believe in helping other ... I do believe with innovation the hole world become one, and because of many reason; we can be a part to be a whole I join the Whole World International Development Program of public charity without not doubt ... " helping people with need is priceless... God bless this company in deed Ana
Copy link for text review
Olá, o meu nome é Elisabete e vivo em Portugal. Decidi inscrever-me na WHOLE WORLD porque me identifiquei com a visão do projeto. Faço parte de outros projetos com semelhante visão, e cujo objetivo é acabar com a pobreza no mundo e foi com grande entusiasmo e gratidão que conheci e me cadastrei nesta corrente de ajuda mutua.
Copy link for text review
Hey it's me,i am banWholeWorldadeshi i'm 20 years old,I'd just like to thank you for letting me acccessyour money makin system. I was really ready to throw in the towel, but then i came across your site and within just a couple of days i was making REAL money. Again thank you for your system for showing me real ways to making money online without having to build a huge internet / Affiliate marketing business as you know i helped your test it,i have earn dollars is my hard work.let's meet up soon. I recommend this 100% to anyone Again thank you sathi hassan dhaka,banWholeWorldadesh
Copy link for text review
My name is Aurangzeb Tunio living in Karachi Pakistan, working in Local Airline , its my hobby to participate social media making new friends, like travelling visited USA, UK, Singapore, Dubai, Thailand . Charity, helping its sound of my heart , I like those who helping hands and sharing happiness, when i seen in Facebook checkout details decided to join, Svetlana doing Good job.
50 reasons why people participate in Whole World
Dear Friends, we have carried out a big survey among thousands of our participants, in which asked everyone of them to tell us the 10 most important reasons for their participation in Whole World.
As a result, we have received a lot of different answers that help us to compose a list of the 50 main advantages of the Program.
We have arranged this list in the form of separate pictures with a detailed description of each reason and presented it in this section. Be sure to get familiar with them and recommend all your partners to learn them, too. This information will help to better understand all the nuances of the Whole World Program and probably will reveal to you many new points that you did not even knew existed!
1
Legal and reliable company
It has been operating since 2011 within the legal field of all
countries of the world, and has already proven its reliability
over the years.
Legality and time proved reliability of the Company - this is, probably, one of the most significant reasons determining the participants' choice.
The company is officially registered in the Russian Federation as Whole World, LLC, and five years of a stable and successful work of the project confirm the vitality and effectiveness of the innovative fundraising model proposed by us.
We no longer need to prove anyone anything. ‪Whole World‬ works like clockwork and will work forever!