Do you really want to delete your account?
After removal you will not be able to regain access to it
Partnership Fundraising

The XXI Century Business

$10 000 monthly - it's easy!

Take a look how it works

Give Kindness,

it comes back!
The Project has been working since 2011
...
Fundraisers from
160
countries
have already been with us!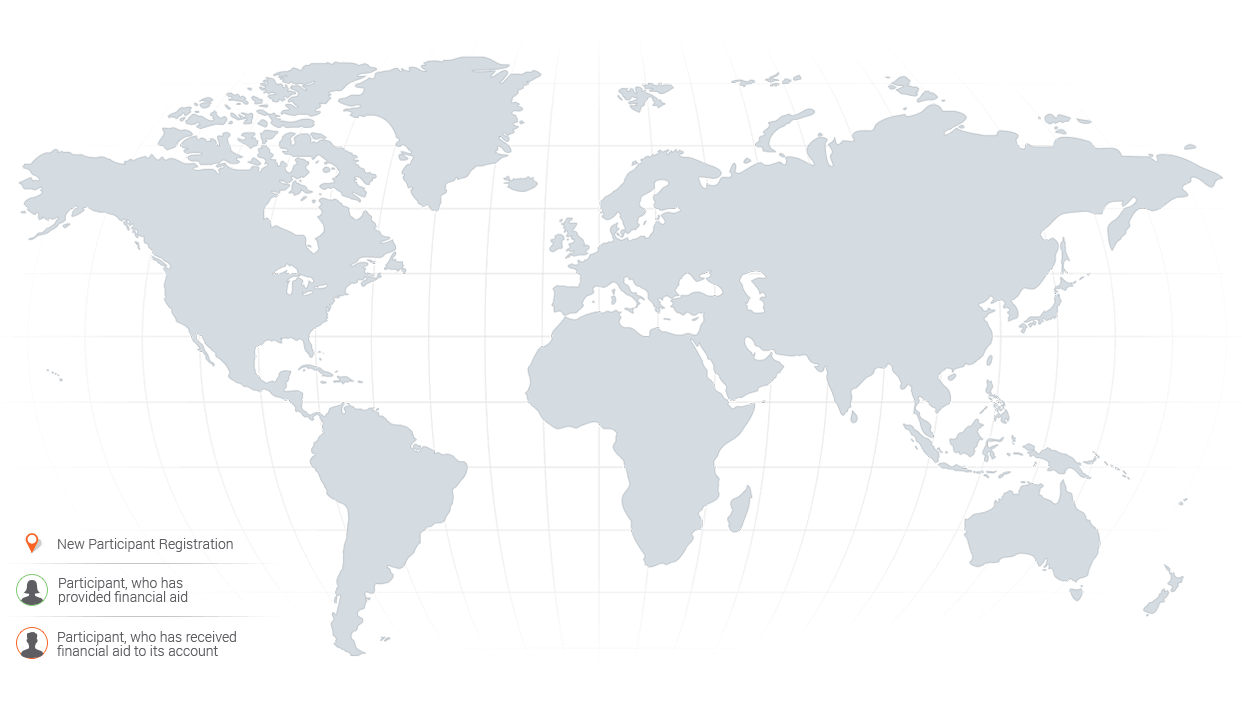 On 11th of November, we have turned 6 years old!
$%amount%
Благотворительное пожертвование
to CF Whole World
$%halfamount%
Account is inactive. Funds have been sent
to CF Whole World
Registered participants
This is the number of participants registered since the beginning of the project in November 2011.
Many of them have already become successful fundraisers.
%time% UTC

%fname% %sname%
Fundraisers received
This is the total amount of funds received by fundraisers since the beginning of the project in November 2011.
$%amount%

received

%fname% %sname%
Transferred to CF Whole World
This is the total amount of funds transferred by the participants for charity purposes during the whole period of cooperation of the project with
CF Whole World, i.e. since January 2013.
$%amount%

from

%fname% %sname%
900 000 are already with us!
We gift all the participants who will activate their accounts
until 30th November a
$10
bonus that can be used
3 simple steps to big success:
1
You take the charity relay baton
and make a small donation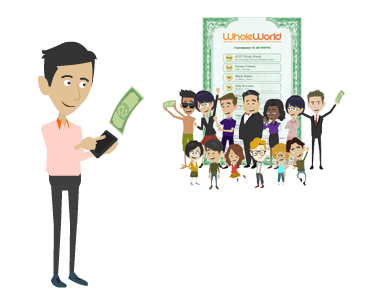 Thanks to a unique technical solution, all money transfers are automatically performed directly between the participants, bypassing the company's account!
2
You pass the relay baton to other people,
and they do the same thing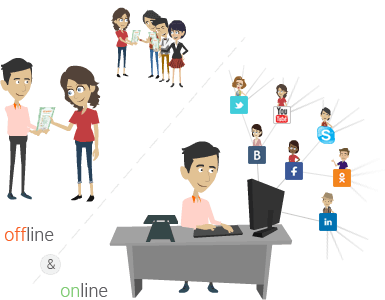 You pass the charity relay baton to other people,
and they, in their turn, pass it then and there!
In this way, your partnership structure is being formed,
and its depth can reach up to 7 generations.
The number of people you can personally invite
to participate in the project, IS UNLIMITED!
3
You will start receiving money transfers
from people from all over the world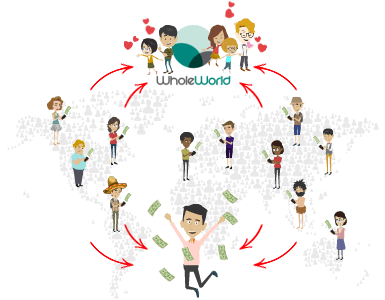 Every time any one of your partners in the team
makes a charitable donation, you will also get financial Benefit!
The more actively your partnership structure grows,
the more frequently you receive money transfers,
and, at the same time, the more money is sent to charity!
We have already helped
Oleg Kovalev
17 years old
Osteogenic sarcoma
After the health examination in February 2013, Oleg Kovalev was diagnosed with terrible osteogenic sarcoma in proximal metaphysis of right humerus. This news came as a blow to the whole family. After the diagnosis, Oleg's mother contacted our fund. In order to save Oleg it was necessary to perform a complex surgery to remove the part of the affected bone and install the imported endoprosthesis that the Whole World charitable community promised to pay for. The surgery to remove the part of the affected bone and install the endoprosthesis was performed on 22nd of August at Petrov Oncology Research Institute.
Ulugbek Dekhonov
7 years old
Hodgkin's Lymphoma
Ulugbek Dekhonov has a complex disease, a Hodgkin's lymphoma relapse. His aunt has asked the Whole World charitable fund for help. Since 2010, the boy was being treated in Uzbekistan, Tajikistan and the city of St. Petersburg, and his family was paying for the expensive treatment all that time. But in 2012, they were not able to pay themselves for the treatment any more. Thanks to the help of the fundraising movement, Whole World, Ulugbek received six anti-relapse chemotherapy cycles and radiation therapy treatment in 2013, at Petrov Oncology Research Institute. At the beginning of March 2014, after a long treatment, the so long-awaited remission had set in.
Andrey Lesser
15 years old
Left-sided idiopathic thoracic scoliosis, III degree
Andrey began to experience problems with his back at the age of 10. After a medical examination, he was directed to a hospital in the city of Tyumen, where the question of surgical correction was considered. The planned operation involves the surgical correction of the spinal deformity with implantation of expensive metallic structures. The fundraisers and benefactors of our community took the boy under patronage and fully paid for the treatment of Andrey.
Nikita Lykov
1 years old
Aid Provided:
111 300 USD
Bilateral retinoblastoma
In the age of six months, Nikita was diagnosed with retinoblastoma, or malignant tumour of retina of both eyes. Israeli doctors in Chaim Sheba Medical Centre promised not only to save the baby's life, but also save both his eyes. But an urgent hospitalization and a significant amount of money were required. With the direct participation of TGK-1, private sponsors and fundraisers of the Whole World movement, it was possible to collect in time the amount necessary to pay for the treatment of Nikita. The boy and his mother spent more than six months in the Israeli hospital. Now we are happy to inform that the doctors kept their promise. The boy is on the mend and has returned home.
Sasha Bushuyeva
13 years old
Right-sided idiopathic thoracic scoliosis, III degree
Sasha Bushuyeva was growing up healthy as a healthy child, she liked sport, dancing and was a fidget. But in September 2013, the girl began to complain of pain in the back and then a hump appeared. After consulting the specialists it became clear that the child suffers from 3rd degree scoliosis and a paid surgery in the city of Tyumen is necessary. The Whole World fund, with the full support of the Whole World charitable movement, has undertaken obligations to purchase expensive metallic structures for Sasha.
Anna Kolevatova
11 years old
Chondrosarcoma in proximal epimetaphysis
In January 2014, Anna was diagnosed with chondrosarcoma in proximal epimetaphysis of right ulna. An urgent surgery to remove the tumour and install the elbow joint endoprosthesis was required to save Anna's arm from amputation. We immediately started an emergency fundraising for Anna. The endoprosthesis for Anna was urgently manufactured in the United Kingdom. It was made using the latest technologies in the field of endoprosthetic care. The surgery to remove the tumour and install the endoprosthesis was successfully performed on 10th of April at Petrov Oncology Research Institute. A few days after the surgery, Anna moved her operated arm for the first time.
Ilya Fokin
17 years old
Severe injury
Ilya Fokin was seriously injured as a result of an explosion of a gas cylinder in 2007. As a result, he suffered multiple fractures of the shoulder blade and collarbone, the humeral head was seriously damaged and subsequently removed. The boy has undergone multiple surgeries, but the arm still has not been recovered. By decision of specialists from G.I.Turner Institute and advice of R.R.Vreden Russian Scientific Research Institute of Traumatology and Orthopaedics, it was necessary to perform an endoprosthesis replacement of the shoulder joint. It would allow to fix the arm and give the boy a chance to move the arm. The participants of the Whole World project have helped to collect the amount necessary to pay for the endoprosthesis and surgery.
Olga Pastuhova
15 years old
Congenital pathology
Olga was born without the elbow and fingers on her right hand. The muscles responsible for movement in the elbow also were not well-formed. A complex surgery and endoprosthesis installation were required for the arm recovery.The necessary amount was raised thanks to the Whole World community. The surgery was performed at G.I.Turner Scientific and Research Orthopaedic Institute for Children in St. Petersburg. The complex and laborious work of surgeons on forming the elbow joint took more than five hours. Now, Olga is undergoing rehabilitation.
Alexey Kovalenko
15 years old
Brain Tumour
On 22-st of November 2013, Alexey Kovalenko's mother asked the charity fund, Whole World for help. Her son was diagnosed with a malignant brain tumour, an emergency surgery was required. It was recommended to perform the surgery at the Division of Paediatric Neurosurgery of Berlin's university hospital Charité. The surgery was scheduled for 27-th of November, the amount of 41000 dollars had to be raised a few days before. About 3000 our fundraisers from more than 100 countries had done the almost impossible in only two days. It can only be called a miracle. The necessary amount was raised and the sutgery was done in time. Today, Aleksey lives life to the full.
Ilya Finagin
12 years old
Ewing's sarcoma of pelvic bones
In 2012, Ilya was diagnosed with terrible Ewing's sarcoma. The sarcoma has caused the affliction of pelvic bones and has led to the formation of metastases in the lungs and abdominal cavity. In September, Ilya was hospitalized into the 31-st City Clinical Hospital in Saint Petersburg, the Children's Oncology department. After six cycles of chemotherapy, it was necessary to remove the affected part of the boy's pelvis and install an endoprosthesis. Thanks to the efforts of the Whole World project and more than 3000 its participants, it was possible to raise the funds necessary for purchasing the expensive prosthesis manufactured in the UK. On 21-st of July 2013, Ilya underwent a difficult six-hour operation to install the pelvic bone endoprosthesis.
Alina Zhigalina
15 years old
Ewing's Sarcoma
In March 2013, Alina was diagnosed with on of the most aggressive malignant tumour, Ewing's Sarcoma of right femur. It was necessary to perform an expensive high-tech surgery to install the right femur endoprosthesis in order to save the child's life. There was practically no time for waiting. The fundraisers of our community came to help and raised funds for the purchase of the expensive prosthesis. The girl underwent an extremely complex and many-hours-long surgery at Petrov Research Institute of Oncology in St. Petersburg.
Maxim Gevorkyan
14 years old
Osteogenic sarcoma
Maxim Gevorkyan underwent treatment at Blokhin Cancer Research Center in Moscow. He was diagnosed with osteogenic sarcoma of right shin-bone. His family got the hope of life-saving treatment at the Scientific and Practical Center Solntsevo, where Maxim had to undergo an appropriate chemotherapy treatment. But Maxim's mother, who raised him alone, had not enough funds to pay for the treatment. And again, the fundraisers and benefactors of the Whole World community did not remain uninvolved. Already in two weeks after the request, Maxim was admitted for treatment by Scientific and Practical Center Solntsevo where he underwent the required treatment.
Olga Zabludina
18 years old
Ewing's Sarcoma
Olga Zabludina's mother asked the Whole World charitable fund for help in spring 2013. It all began in March 2012 during a medical examination, when Olga was diagnosed with terrible Ewing's sarcoma. Olga was admitted for treatment by an Israeli clinic, where the surgery on the left lung was performed and the surgery on the right one was planned. But before the second surgery, it was necessary to pay off the debt connected with the first one, but Olga's family did not have enough amount. Every day of delay could cost Olga Zabludina's life. The Whole World charitable community has transferred about 250 000 rubles to Zabludina's family.
Elina Kirilova
6 years old
Malignant Tumour of Joint
Elina was diagnosed with a rare and very aggressive form of cancer of the radial bone of the arm at the end of 2012. The additional analysis carried out in St. Petersburg revealed centrers of metastases in the lungs. It was decided to urgently hospitalize the girl for chemotherapy and surgery to remove the tumour and install the implant. The Whole World community has taken custody of Elina. In 2013, Elina underwent several cycles of chemotherapy treatment and a surgery to remove the tumour and install metal structures instead of the affected bone. Thereafter, the so long-awaited remission had set in.
Medina Murtazaliyeva
15 years old
Osteogenic sarcoma
Medina was diagnosed with a tumour of the shin bone. The doctors were fighting for her life during a year. A surgery was performed, but a year later the pain came back.After the health examination at Priorov Central Research Institute it became clear that the girl has a relapse and it is necessary to perform another surgery to replace the bone with an endoprosthesis. Because the quoted treatment was not available, and the girl needed a very urgent help, her parents asked the Whole World charitable fund for support. Thousands of participants of our community raised funds necessary to pay for the surgery and endoprosthesis for Medina. The surgery was successful and Medina returned to home after the rehabilitation period.
Ilya Demidov
7 years old
Brain Tumour
Ilya's parents asked us for help after the boy began suffering of epileptic seizures caused by residual tumour. The boy quickly gained weight and could not move himself. Ilya needed further investigations at N.P.Behterev Institute of Human Brain, because there was no necessary equipment in Murmansk. An additional testing and a new treatment were required, and thus the additional funds had to be collected. During a month, the amount required to pay for flights, accommodation and treatment was raised by the Whole World community team.
Edmond Hachatryan
12 years old
Osteogenic Sarcoma
Edmond Hachatryan is the first person under our care for whom the participants of our project were able to collect within only three weeks the amount necessary to pay for a growing endoprosthesis. The surgery was performed at the 31-th City Hospital in St. Petersburg by Dr. V.P.Silkov. After the successful surgery to replace the affected joint, Edmond underwent post-surgical chemotherapy and was discharged from the hospital. Now, the boy is at home, walks well and lives a full life.
Participants Reviews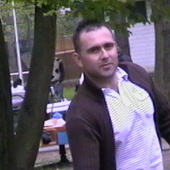 Deak-craciun Ferenc-csaba

Baia Mare, Romania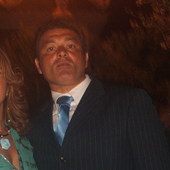 Natale De Risi

Avellino, Italy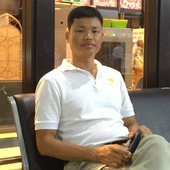 Mong Marma

Khagrachari, Bangladesh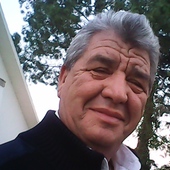 Antonio Fernandes

Salvaterra de Magos, Portugal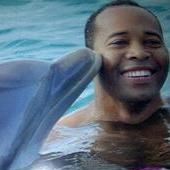 Robertico Jansen

Kralendijk, Netherlands Antilles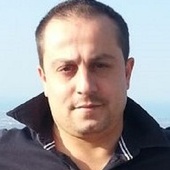 Gianfranco Dell elba

Torino, Italy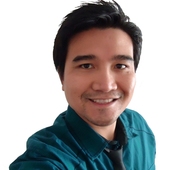 Kao Saetern

San Pablo, United States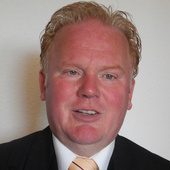 Andreas Schiffner

Berlin, Germany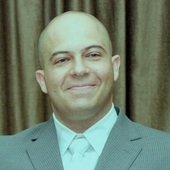 Luiz Cesar Dos Santos

Placentia, United States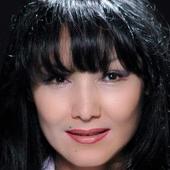 Mamlakat Shamkhalova

Sharjah, United Arab Emirates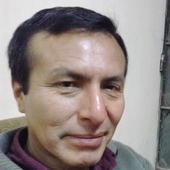 Grovy Dionicio

Lima, Peru
Gena Barron

Petah Tikva, Israel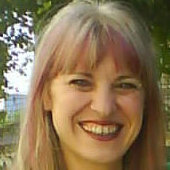 Manuela Nita

Bacau, Romania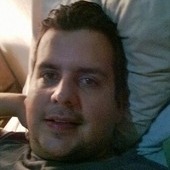 Juan Estrada

Guatemala City, Guatemala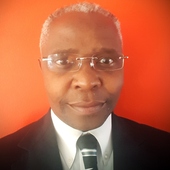 Sakhele Madolo

Johannesburg, South Africa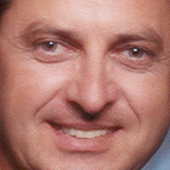 More Connection

Cluj, Romania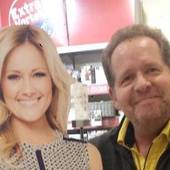 Herbert Rosenauer

Gmunden, Austria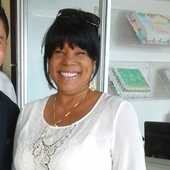 Ana Creighton

Victorville, United States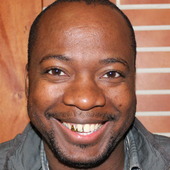 Walter Mashala

Saint Peter Port, Guernsey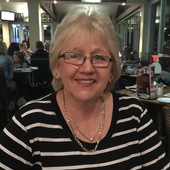 Anne Martin

MAUDSLAND, Australia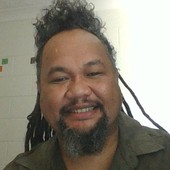 Fealofani Kanofou

Chatswood, Australia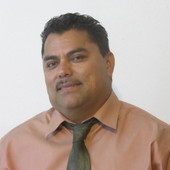 Salvador Vallejo

Oxnard, United States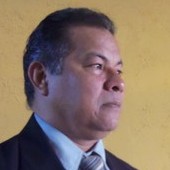 Edilson Costa

Valparaiso - Go., Brazil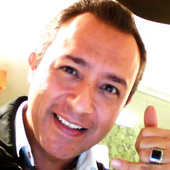 Javier Cortes Aburto

Puebla, Mexico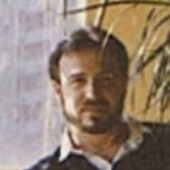 Jim Roberts

Pittsburgh, United States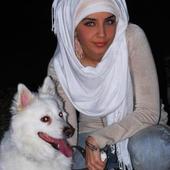 Loolee Thuraya

Mainz, Germany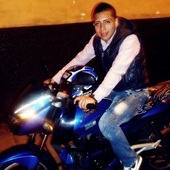 Marco Polino

Lima, Peru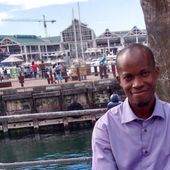 Sylvester Bizimana

Paris, France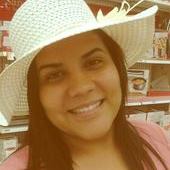 Gladys Otero

Cidra, Puerto Rico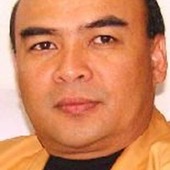 Badrulhisham Ahmad

Woodlands, Singapore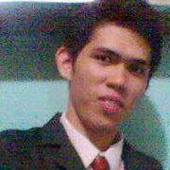 Patrick John Peguit

Cebu, Philippines
Esdras Mejia Tovar

Bogota, Colombia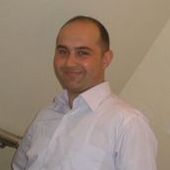 Ercan Bahar

Istanbul, Turkey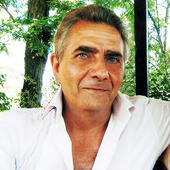 Guglielmo Nervegna

Bologna, Italy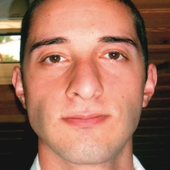 Davide De Notarpietro

Bondy, France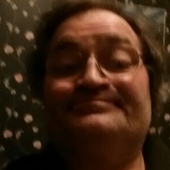 Armand Labossiere

Calgary, Canada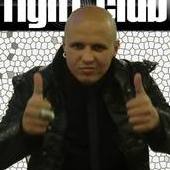 Dorde Marjanovic

Vienna, Austria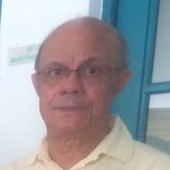 Hamid Ahmad

Singapore, Singapore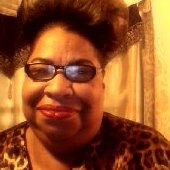 Julia Bellamy

Calabash, United States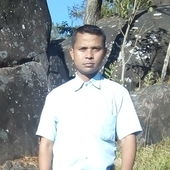 Charlie Tambor L Mawlieh

Shillong, India
Copy link for text review
Buna tuturor, numele meu este Deak Csabi si sunt din Baia Mare. Am aflat de WholeWorld de la un prieten acum un an dupa care am citit foarte atent mai multe lucruri despre acest proiect extraordinar. M-am decis pe loc, am facut rost de bani si am zis trebuie sa incerc. Sunt foarte bucuros ca am avut aceasta oportunitate fantastica sa vad ca sistemul chiar functioneaza. Bineinteles ca la inceput am avut cateva semne de intrebare in legatura cu acest sistem, dar pentru ca sunt un tip ambitios si gandesc pozitiv am zis ca in cel mai rau caz daca nu o sa reusesc macar o parte din bani o sa ajunga la fundatia Whole World pentru ajutorarea copiilor bolnavi. Din pacate foarte multi oameni nu au incredere in acest sistem si se arunca in tot felul de afirmatii fara sa studieze cu atentie despre ce e vorba. Este normal ca la inceput sa pornim mai greu, este foarte important sa nu ne dam batuti, sa fim perseverenti si afirm asta pentru ca si eu am lasat-o mai moale pana cand am gasit un baiat extraordinar care a pornit ca din pusca iar banii au inceput sa vina. Pe aceasta cale ii urez multa sanatate si mult succes in continuare. Obiectivul meu este sa gasesc cat mai multe persoane ca el ( Osan Bogdan ) care vor sa lucreze si in acelasi timp sa ajute. Foarte important sa aratam sistemul WholeWorld cat mai multor persoane pentru ca numai asa o sa gasim persoanele care o sa fie de succes in viitor. Mult succes tuturor.
Copy link for text review
Buona Vita a tutti! mi chiamo Natale De Risi e sono Italiano, vivo in Avellino, ho aderito al progetto Whole World perche'lo trovo molto interessante, senza "retorica", aiutare WholeWorldi altri e perche' no' anche se stessi! la Beneficenza fa bene aWholeWorldi amici ed anche ai Nemici, vivi e lascia vivere- G R A Z I E! WHOLE WORLD per averci scelto!!!
Copy link for text review
I am an online and offline Network Marketer. I was in Forever Distributor which is real good company but now a days become difficult to sell the products. Therefore I look for another option and found the WholeWorld. In February 18, 2015 I met the WholeWorld through Ms. Julia Biryukova, she is my upline partner. I am seeing she is working well and getting 2nd Prize in last month. At first I wonder does WholeWorld really will work or not because of now a days a lot of scam website including online investment company can see easily but a few online company can discover which is real working including WholeWorld. First I have signed up, before taken activated I have checked all the things of WholeWorld and then decided to be upgrade my account and business status too and working in it. The WholeWorld system is real great, simple, legal, transparency and easy to do understand the system including marketing plan if look well. I like this WholeWorld system. Now I am getting benefits from it and helping others to get involved the WholeWorld as if they can get benefits like me. I like to recommend you to get involve the WholeWorld wherever you live if you want to get extra income by helping others needy people. Wishing you all the best. Regards, Mong Marma www.mongbd.ru
Copy link for text review
Olá o meu Nome é António Fernandes nasci em Portugal e admito que vibro de emoção por viver esta maravilhosa realidade de fazer parte de um grupo de homens e mulheres de todas as raças e credos, impelidos pelo objetivo altruísta, ajudando crianças de todo o mundo e fortalecer os benfeitores que me anteciparam abrindo caminho para um paraíso na terra. Por favor não tenha medo de contribuir para o bem. Principalmente não tenha medo de apreciar o bem, e de acreditar que tudo que der ao mundo o mundo lhe multiplicará.
Copy link for text review
Give and receive from your hart, with love from me and many people. I love Whole World because we help and receive. Help us fine more people to help and be help. We are looking for something that is already here. Look at video see how it work. You will not be reminded of how much money make, but how many people you have inspired.
Copy link for text review
Mi chiamo Gianfranco dell'elba, nasco e vivo a Torino. .e qualche anno che mi sono appassionato a quello che è il mondo on Line., e qui vengo a conoscenza qualche mese fa di un progetto che porta il nome di WholeWorld...Devo essere sincero la prima cosa che mi ha colpito è stato che da un programma on Line si potessero generare entrate extra..e in secondo luogo che oltre a questo si potessero aiutare persone bisognose...a quel punto dopo un breve ma efficace controllo dei dati appartenenti l azienda mi sono attivato e giorno dopo giorno ho portato a conoscenza di questo progetto parenti e amici..risultato :: ogni giorno aggiungo persone alla mia cerchia di amicizie ..aggiungo profitti al mio portafoWholeWorldio.e mi diverte molto aiutare anche le persone che si inseriscono..insomma WholeWorld ti realizza
Copy link for text review
Hi, my name is Kao Saetern. I lived in United States. I believed Whole World's Vision and concept is brilliant and because of it crusade, "Helping Children" and the same time helping us with financial aid, I'm very excited and proud to be part of this Community. We all lived in different parts of the world, but kindness together can makes every parts of the world a differences. Join us today, gives with your heart. Your kindness will get rewarded!
Copy link for text review
Hallo... ich wohne in Berlin und habe mich für WholeWorld im Februar 2013 entschieden, weil es so einfach und so einzigartig ist. Hilfe die tatsächlich da ankommt, wo sie benötigt wird, "JA" bei WHOLE-WORLD und auch jeder erhält Hilfe, der hier mit dabei ist und das so lange wie Du willst und Dich dafür entscheidest. Hier stimmt der Spruch... Hilf und auch Dir wird geholfen werden !!!
Copy link for text review
I am Brazilian, I live in the United States atuamente. Working with the Information Technology and the Whole Word program found on the Internet. I really liked the idea and initiative. It is a well established way to collaborate and also get financial aid. The program is transparent in its explanations and gives you all the information and future projections of the amount that was donated to the program and what your chance of winning.
Copy link for text review
Hello Friend, Mamlakat is here Good day everyone and Peace to your home. WHOLE WORLD International Development Program of Public Charity! No matter where are you from, no matter you are NETWORKER or just Internet user just have a look this UNIQUE SYSTEM "WHOLE WORLD INTERNATIONAL COMMUNITY", you must to know about and the choice is yours For 20 years of my work in the network business I found project Whole World it is the dream of every networker. IDEA Program WHOLE WORLD is the most amazing, UNIQUE system of the 21st century, where people earn by helping others and make sure that goodness still exists. It's unbelievable, but true! Charity, income, in one program! Maybe you think the project is not real, or someone who is better than you realize in the network business tells you that this is nonsense and tells you that the network business should be marketing a product or another.So do not believe - times are changing and the technology too.There is internet, there are people who have a desire earn himself and help others. Project WHOLE WORLD NON STOP, the program is already running stably from 2011 without any error with more than 145 Countries Whole World projects a winner of RACE AWARDS 2014 in the nomination "Best Affiliate Program in the field of fundraising and charity" Dear FRIENDS let's create the world anew with kindness WAKE UP and JOIN US TODAY Do not be afraid to make the first step to kindness. With Best Regards Mamlakat Kindness always returns twice.
Copy link for text review
Decidí integrar esta comunidad por la valiosa misión que esta llevando, al asistir a niños con serios problemas de salud, mi consejo es que todo habitante de la tierra participe en el programa y lo maravilloso es que se participa generando ingresos importantes. Felicitaciones a los creadores y éxitos a todos los participantes.
Copy link for text review
Hi Friends! My name is Gena and I wanted to welcome you to this incredible opportunity of helping children in need and in turn earning amazing income from home! It's a great feeling to help children and a great feeling to work from home! I love it when I get the organization sending me updates about my account via SMS - I feel connected even more! It is the law of this universe to give before you receive... here is your chance too! Join now! Talk to you soon, Gena :)
Copy link for text review
WholeWorld este o comunitate de oameni pozitivi, hotărâţi, care să se ajute reciproc, sa devina prosperi şi sa participe la acte de binefacere, susţinand copii bolnavi de cancer. Sistemul este conceput în aşa fel încât de-a lungul întregului proces caştigi bani, atâţea bani, caţi doreşti, totul depinde de numărul de prieteni invitaţi în sistem pe baza certificatului ce conţine numele tău. Fiecare din noi are un vis şi doreşte să-l îndeplinească cât mai curand posibil, atât mai bine când în drum spre scopul tău îi poţi ajuta şi pe alţii.
Copy link for text review
EL Placer de hacerlo es porque uno Dando es como recibe! Todo lo que el hombre siembra eso cosecha. Dios bendiga este programa o fundacion para ayuda de todos los mas necesitados los niños. Y esperemos que la ayuda siga de una forma mas rapida y segura para ellos. Amando a los niños Dios nos bendice Y es mejor sembrar primero para luego poder Cosechar!
Copy link for text review
My name is Sakhele Madolo from South Africa, Johannesburg. I discovered Whole World from the internet this year and I gave myself enough time to learn about it through reading and videos in the website. I immediately liked everything about Whole World and decided to be part of this community. Developing this International Charity program is a must for me, I'm very WholeWorldad that Whole World is a already established company, all I need is to just to spread it's business concept. Because today (July 20, 2017) is my first day as a fully fledged member, I'm going to do so (from today) by utilizing social media platforms like facebook, twitter, Instagram, whatapp as well as online live presentations through Join.Me platform. I anticipate great results from my campaigns. Thank you very much to all the brains behind this project, it is indeed worthwhile to help people in need whilst benefiting at the same time. May God bless this company that it may permeate every country and every individual throughout the whole world.
Copy link for text review
I'm Pavel Rocas from Cluj-Napoca (Romania) I decide to enjoy this company because my first priority in my life is education. I like to help others people to be ready for life and be successful. Contact me for more information to my email
[email protected]
with subject: education. 1. Education is the first priority in my life. Any donation you make through WholeWorld, you activate contribution to social and educational projects that help people in need all over the world to improve their lives. Educatia este cea mai mare prioritate in viata. Orice donatie veti face prin WholeWorld, va fi o contributie in proiectul de educare si nevoile copiilor oriunde in lume. 2. Do you have pain or financially pain? Contact me for more information. I help people all over the world. *Aveti dureri si doriti sa scapati de ele? Contactati-ma pe email si veti primi informatiile necesare. 3. FREE CashBack Card from my website. You can have more blessing life if you help others. Together we are strong! Bani inapoi la toate cumparaturile este un beneficiu gratuit pentru toata lumea. Va stau la dispozitie cu orice informatie si astept intrebarile dumneavoastra. Impreuna viata e mai buna.
Copy link for text review
An alle Community MitWholeWorldieder. Ich finde diese Form der Hilfe für die Kinder und auch dass man damit wieder Geld zurückbekommen kann, GENIAL. Wenn hier in ca. 3 Jahren über 726 000 MitWholeWorldieder dabei sind kann es nur positiv empfunden werden. Hier müsste eigentlich JEDER mitmachen. Ich wünsche Jedenfalls jedem MitWholeWorldied den größtmöWholeWorldichen Erfolg und auch den Kindern natürlich ALLES GUTE für ihre Genesung und ein weiteres sehr schönes und gesundes Leben. LG. Herbert Rosenauer
Copy link for text review
I do believe in helping other ... I do believe with innovation the hole world become one, and because of many reason; we can be a part to be a whole I join the Whole World International Development Program of public charity without not doubt ... " helping people with need is priceless... God bless this company in deed Ana
Copy link for text review
The world is full of surprises & yet we dont know what the day has for us in store tomorrow, let alone those who are suffering under our watch, we as humans, should we let them suffer or we should take action?? taking actions does not mean me alone forking out thousands of money to help someone with life threatening issues, we also have to bear in mind that this poor people did not wish to have this life threatening sickness that is why Whole World has come up with this clever way of helping those who are in need of a help, forget the millions that you will definitely make here on Whole World & think of those you will be helping with the money you will be donating. Donating $100 to charity & in return you get $1 million.... WOW where have you seen something like this??? NOWHERE Only Here At Whole World. you will not only be helping with charity work but also earning as well, try it & you wont regret it Together We Stand Apart We Fall
Copy link for text review
Hi Folks and to ALL The Countries of the WORLD...I am so, so, excited to be part of this WONDERFUL, AMAZING, GOD GIVEN CHARITY THAT I HAVE BEEN INTRODUCED TO & that I can-not believe I can HELP so many children/adults who are sick in hospital that may not have MONEY to pay the BILL, NOW, WE CAN HELP WITH THE BILL THANKS TO "WHOLE-WORLD" & their Directors, Management & wonderful staff!!! My husband & I plus my whole family can be HELPED by being REWARDED by sharing this AMAZING PROGRAM TO OTHER PEOPLE...It's a great idea to help others & myself & GET PAID TO DO IT-LOVE IT!!! Thank You "Whole-World" Anne Martin from Queensland, Australia... Rgds - Anne Martin.. Queensland, Australia...
Copy link for text review
Greetings !! Talofa, Bula, Kiaorana,malo lelei, malo ni,Kiora, My name is Fealofani Kanofou and I was born in Tuvalu in one of the tiny atoll outer Island known as Niutao. It is located in the Pacific Ocean close to the Equator. I was raised up in a poor family and we moved from places to places so we can have good Education so we can support our family. It was a tough life. and I understand a life of a poor person inside out. I grew up and see my family Life style compare to the rich people. I always have the fire inside me that one day I want to save money to become rich. I always surf the net and see opportunity that promised to make money i bought courses after courses some of them are good but some, are just kind of scams not helping people but just ripping off people, which i believe is not good cos is not a Team work, supporting one another. when I came across WW i looked at the foundation and I love it. cos not only the $50 dollars goes to the children charity. but the other $50 dollars is divided among the Team. for me it is a good platform and a solid foundation. I have big ideas for this company and see a big growth in the coming years so we can all help other people live the life of their dreams. I believe WW should be share to all our Pacific brothers and sisters and the growth of this baby will go viral on the net..I will love to see my success with WW and i believe If I can be success you can be success too. Now IS your TURN to tell your STORY. God Bless!
Copy link for text review
Welcome Salvador Vallejo here I recently live in Oxnard Ca and for the past 8 years I've been dedicated to find solution for people's needs,When I came across with Whole World I saw the potential way to change people's life for something good to me this is a very easy way to share info based on increasing values on a positive way that would make a difference in anybody's life . I'm here to support you and work together on moving forward. Thanks
Copy link for text review
Olá, meu nome é Edilson, sou brasileiro, nascido na Cidade de Belém capital do estado do Pará situada no norte do Brasil, porém há muitos anos resido na cidade do Rio de Janeiro onde fiz todos meus cursos e aperfeiçoamento pela Marinha do Brasil onde cheguei a promoção de 2º Sargento, e hoje sou empreendedor e tenho trabalhos na internet e foi através de amigos que conheci o projeto WholeWorld onde fiquei apaixonado então resolvi me juntar e fazer fazer parte desta comunidade. Pois olho para este projeto de uma forma absolutamente contrária a outros projetos onde só se tem visão do dinheiro e aqui não porque sei que este dinheiro que aqui emprego vai ajudar quem de direito, pessoas que não conheço mas quem sabe um dia conhecerei e saber que através da minha mínima ajuda se se fez grande e esta pessoa pode sorri outra vez. E quanto aos meus planos quanto a este projeto, espero que nunca ele se expire, para que eu possa ajudar mais e mais aqueles que precisam, para que suas cirurgias sejam executadas e pagas, peço a Deus que me conduza neste projeto, para que eu possa sempre ajudar, porque não existe nada neste mundo do que vê uma criança de bem com a vida, brincando, trazendo alegria a seus pais e estampando um grande sorriso nos lábios porque o futuro a elas pertence. Fica aqui registrado o meu grande apreço e paixão por este grande projeto: Há uma passagem bíblica que diz: "É dando que se recebe" e eu fico muito feliz quando vejo uma criança feliz. Deus seja louvado!
Copy link for text review
Hola!, mi nombre es Javier Cortés y soy de la Ciudad de Puebla, Pue. (México), hace aproximadamente 4 meses y medio me enteré de esta magnífica oportunidad en la Internet y decidí no esperar mas, me percaté que había menos de 10 personas registradas en todo México y que en los países latinoamericanos ¡eran terreno virgen! para WholeWorld International. Algo que me conquistó fue saber que podíamos AYUDAR A SALVAR VIDAS de muchos niños en el mundo que están listados en la base de datos de la fundación Whole World, y que el sistema de WholeWorld International, era el medio por el cual esto podría lograrse de la forma mas eficiente, yo me he aprendido los nombres de muchos de estos niños y de los hospitales donde se atienden, pues de forma sincera estoy comprometido con lo que es para mi "nuestro principal propósito". Así que decidí tomar el liderazgo en los países hispanos y en tan solo 90 días llevamos a México de la posición 90° en el Ranking Mundial que ofrece en sus reportes la Fundación Whole World, a la posición 8° dentro de una lista de mas de 122 países...!!!, y hemos extendido ya nuestra red de benefactores ha Estados Unidos, Costa Rica y Argentina y seguimos creciendo de forma por demás exponencial. Mis planes son llevar a los países latinos a los primeros lugares a nivel mundial en el ranking de la Fundación, y demostrar que podemos influir en el mundo de forma positiva, "Ayudando Financieramente" y "Salvando Vidas". Tu puedes ser par
Copy link for text review
My name is Jim Roberts and I am originally from Wheeling, West Virginia in the United States. I currently live with my son in Bethesda, Ohio, USA. I have two children a daughter who lives in San Antonio, Texas and my son, Timothy that I live with. I have one grandson, Quentin age 3. I served in the United States Coast Guard for 22 years and am now retired. I have always had a humanitarian heart and choose to live my life in the service of others. I love helping people and that is why I decided to join Whole World. If it helps others I am all for that. I think it is a special opportunity for all of us to make a positive change in the world.
Copy link for text review
I live in deutschland i am 30 years old I think the idea of ​​the project is very successful , If all people confidence this project it will be the most successful programs in the world, especially that the basis of the project is help children with cancer and also through the project people can help each other,this project is not famous in arabic country and in alot of countries ,i will make it famous
Copy link for text review
Marco Polino - Lima - Perú Una amiga me invito a ver el vídeo, me pareció super interesante la propuesta que se veía. después de analizar toda la estrategia de WholeWorld me di cuenta que es una empresa que te da la oportunidad de cambiar de estilo de vida poniendo de tu esfuerzo y ganas, solamente por invitar amigos a que donen y de eso nos y se benefician todos, solo personas con mente ganadoras y brillantes pueden entender este sistema como una oportunidad para que cambien su vida para siempre, a si que los invito a participar d e este sistema a todas aquellas persona que quieren ir por el camino de sus objetivos y no sueños. yo tengo el plan de poner mi 100% para tener resultados satisfactorios y poder poner una empresa donde pueda contribuir con la sociedad y disminuir la falta de empleo,especialmente en mi entorno ofreciéndoles las mejores propuestas económicas. ese es mi objetivo.! Gracias WholeWorld Internacional.
Copy link for text review
Hi there. This is Sylvester and I am from France. I am excited to introduce to you a wonderfull online business called "The Whole Whorld" It is an International Developement Program of Public Charity. A Partnership Fundraising that provides financial assistance to children with cancer, injuries and many other serious illnesses that need expensive high-tech medical treatment and rehabilitation. By doing good and joining the team, the generous group of participants shall contribute towards your revenue and you'll happily live your dreams! I have loved the system and its wonders and wish everyone to join. They raise funds to help the needy children of the world. By loving and helping children, we are looking after our future generation. If you have a good heart for others, this is the place to be. Let's make the world a better place by donating to charity! You have nothing to lose but a lot to gain!
Copy link for text review
Soy WholeWorldadys Otero, A sus ordenes siempre. Soy de la isla de Puerto Rico. tengo 26 años. Estoy en la linea dorada hace ya unos meses en espera de un cambio en mi vida y se que tu tambien quieres un cambio para tu vida, unete a mi y juntos podremos lograr esa libertad o ayuda financiera que tanto necesitamos. Cuento contigo, tu familia cuenta contigo, tus amigos cuentan contigo. Vamos por mas, se que se puede, se que podemos. Hasta pronto.
Copy link for text review
Hi, my name is Badrul H.A. I lived in small country Singapore. But now being known worldwide. I believed Whole World's Vision and concept is brilliant and because of it crusade, "Helping Children" and the same time helping us with financial aid. I'm very excited and proud to be part of this Community. We all lived in different parts of the world, but kindness together can makes every parts of the world a differences. Join us today,anywhere you are gives with your heart. Your kindness will get rewarded!
Copy link for text review
Hello Everyone ! Welcome to the Whole World Community! My name is Patrick John Peguit from the Queen City of Cebu, Philippine. I'm a new participants of International Charity Program called WHOLE WORLD. I joined the community because I want to build a strong passive income in the internet at the same time to help people sharing the blessing to people around the world using the most efficient and effective system of charity works in WHOLE WORLD COMMUNITY. I invited to you guys to joined and be apart of the community . Building a good relationship and strong network of people with a good heart to help others. Come and lets bring success to everyone. Thank you and God bless.
Copy link for text review
soy inversor técnico independiente en forex, 6 años de experiencia , siempre he querido ayudar a la comunidad, y no encontraba la forma de hacerlo ya que hay mucha gente engañadora en la red, y hace pocos días buscaba una fundación para ayudar a la gente y pues conocí WholeWorld International, donde se puede ayudar y ganar dinero al tiempo , al principio no me parecia convincente pero aqui estoy, ya que veo mucha seriedad y Gente sincera. No he obtenido ningun resultado todavia porque es mi primer dia, pero estoy con la expectativa, que sucedera ? Funcionara? Es Real? " Solo espero beneficiar y ser beneficiado"
Copy link for text review
Merhaba ben Ercan Bahar. Türkiye den katılıyorum. Çok güzel bir sistem.hem yardım ediyor hem kazanıyoruz. yeni arkadaşlıklar yeni dostluklar kazanıyoruz. Whole World ismi gibi tüm dünyada Büyümeye kazandırmaya yardımlaşmaya devam ediyor.. teşekkürler Whole World. Hi Ercan BAHAR. From turkey I agree. It's a very nice system.helping both and we're winning. new friendships, new friendships we're making. Whole world all over the world such as the name to give to continue to keep grow. thanks whole world
Copy link for text review
Hello, I'm William live in Forli (Bologna) and I am a pensioner. My favorite hobby is to try to earn by working on the Internet. For the moment it's just a hobby because I got a little money in my wallet. With WholeWorld I hope that this hobby will become a profit so it's more fun. Great idea mutual aid in this time of WholeWorldobal crisis and nice to be helped and to help others. Best wishes to all for a future full of satisfactions.
Copy link for text review
Hi, i'm davide i have see a link of whole world on a forum and i wanted to see what is this, i looked the video about the program and i'm realy interesting. I think the best way for develop the international charity program Whole World it's to use other new program like WholeWorldoballshare who try to create a new community on new social network with WholeWorldobal tchat and WholeWorldobal shares for all subscriber around the world. And i will do that for create my team partnerships. I realy want to create my pub i'm come from to Italy and i live in France, my dream is to open a pub in Paris, but i need money for that and i work for that but it's realy difficult to let the money for my project when you are young. Thank you. All the Best.
Copy link for text review
I am Armand from Calgary Alberta, Canada i seen a notice on freedom fighter network, from Gena Barron i became interested know more about this. I don't have any certainty at this time. I'M lost three months ago i filed bankruptcy I am very hard to get out . I have not achieved anything at this time. I'm unable to recruit any benefactors.
Copy link for text review
In my life I have worked many different jobs, trying in different ways to get to earnings. and many times I moved from scratch. Right now i have new scratch in my life. Originally am from Serbia. Since 2009 I have lived in Italy and from June 2013 in Austria. Through the life of me followed mainly the difficult situation, and I always asked for additional income and opportunity. Mostly I worked for a small change that would additionally earned. If I'm lucky, I'll work all my life for 6$ - 7$ / hour. However now I have six months without a job, and the only support I own is the whole world organization. 105$ / year is not a lot of investment which primarily can bring, socializing and signing of a new friendship, and then the potential financial well-being in these difficult times. After, a good review site Whole World, I decided to try this way of life. Live like a Benefactor, and the Charity Relay Race I want to bring in popularity as was the Ice bouquet Challenge and in September 2014 (Novak Djokovic, Conchita Wurst, Dan Bilzerian, Kristijan Kiki Golubovic) I had an unsuccessful attempt. Do not give up and from the first of April 2015 (Nik Vujicic, Usain Bolt, Paris Hilton, Jason Statham and Arnold Schwarzeneger), I decided to try again and now with even stronger desire for success. Officially I will open youtube channel and you will be able to see all my video files. What I want is to draw media attention and I run this program among celebrities. All the best!
Copy link for text review
I am Hamid Ahmad an Internet entrepreneur from Singapore. I have always been waiting for something like WholeWorld to initiate the Charity Giving Habits in me. I love helping people and wished that its WholeWorldobally and i came across Whole World, what a blessing. This will empower me to do charity WholeWorldobally instead of regionally. I love these quotes from Mother Theresa: The person who gives with a smile is the best giver because God loves a cheerful giver. ― Mother Teresa When a poor person dies of hunger it has not happened because God did not take care of him or her. It has happened because neither you nor I wanted to give that person what he or she needed. ― Mother Teresa
Copy link for text review
Hi, I am Julia Bellamy and I am very WholeWorldad that I decided to join the community of Fundraisers! I started in March the Month isn't over and I actually seen signs of growth, not only in my back office but also in my Personality...I am really Blossoming! I enjoy telling folks about the program and seeing their response to it. Charity a Great cause for the Children in need, and a greater reward for me.. learning to communicate with others world wide is a dream in itself, one mind, one Purpose Yet similar Goals . I plan to work hard. earnestly showing new Participants The Steps I followed to become a Business Benefactor. hence enriching my experience in the developing of Character , being ready to comply with rules keeping focused on Charity and Reaping the benefits of gain. I would encourage anyone looking to work from home to sign up! but not only sign but activate your account and make your Donation of a mere Hundred Dollars Per Year! everyone does, and everyone Prospers! a wonderful concept...Hand to hand we WholeWorldadly embrace the Journey.
Copy link for text review
I am Mr.Charlie Tambor L Mawlieh from India, Shillong. I join WholeWorld on 23/11/2015 and I decided to join to make the better World by helping The Children around the World through the International Charity Program Whole World. My Plans is to raise 100 Millions Dollars for Charity Program. I believe this can be achieve with the help of WholeWorld System. Thanks to the Whole World International Development Program of Public Charity.
50 reasons why people participate in Whole World
Dear Friends, we have carried out a big survey among thousands of our participants, in which asked everyone of them to tell us the 10 most important reasons for their participation in Whole World.
As a result, we have received a lot of different answers that help us to compose a list of the 50 main advantages of the Program.
We have arranged this list in the form of separate pictures with a detailed description of each reason and presented it in this section. Be sure to get familiar with them and recommend all your partners to learn them, too. This information will help to better understand all the nuances of the Whole World Program and probably will reveal to you many new points that you did not even knew existed!
1
Legal and reliable company
It has been operating since 2011 within the legal field of all
countries of the world, and has already proven its reliability
over the years.
Legality and time proved reliability of the Company - this is, probably, one of the most significant reasons determining the participants' choice.
The company is officially registered in the Russian Federation as Whole World, LLC, and five years of a stable and successful work of the project confirm the vitality and effectiveness of the innovative fundraising model proposed by us.
We no longer need to prove anyone anything. ‪Whole World‬ works like clockwork and will work forever!