Do you really want to delete your account?
After removal you will not be able to regain access to it
Partnership Fundraising

The XXI Century Business

$10 000 monthly - it's easy!

Take a look how it works

Give Kindness,

it comes back!
The Project has been working since 2011
...
Fundraisers from
160
countries
have already been with us!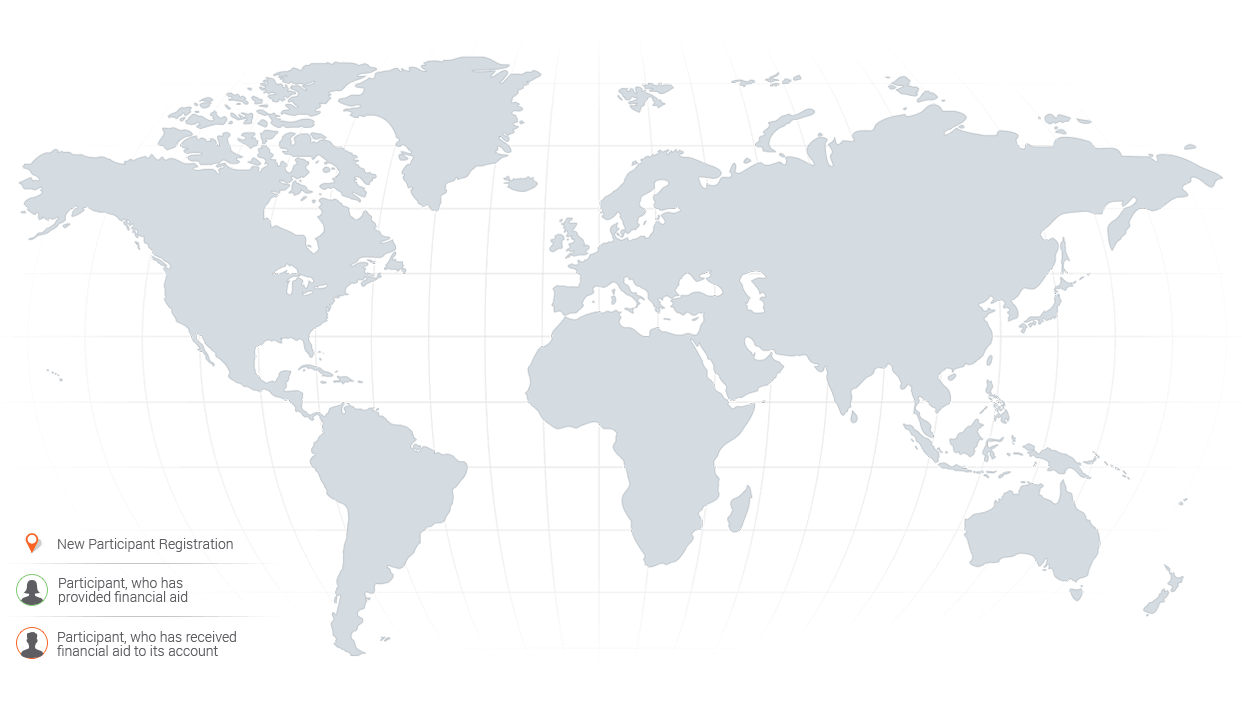 On 11th of November, we have turned 6 years old!
$%amount%
Благотворительное пожертвование
to CF Whole World
$%halfamount%
Account is inactive. Funds have been sent
to CF Whole World
Registered participants
This is the number of participants registered since the beginning of the project in November 2011.
Many of them have already become successful fundraisers.
%time% UTC

%fname% %sname%
Fundraisers received
This is the total amount of funds received by fundraisers since the beginning of the project in November 2011.
$%amount%

received

%fname% %sname%
Transferred to CF Whole World
This is the total amount of funds transferred by the participants for charity purposes during the whole period of cooperation of the project with
CF Whole World, i.e. since January 2013.
$%amount%

from

%fname% %sname%
900 000 are already with us!
We gift all the participants who will activate their accounts
until 30th November a
$10
bonus that can be used
3 simple steps to big success:
1
You take the charity relay baton
and make a small donation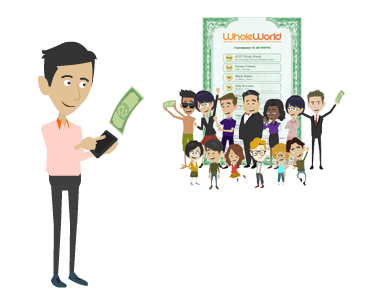 Thanks to a unique technical solution, all money transfers are automatically performed directly between the participants, bypassing the company's account!
2
You pass the relay baton to other people,
and they do the same thing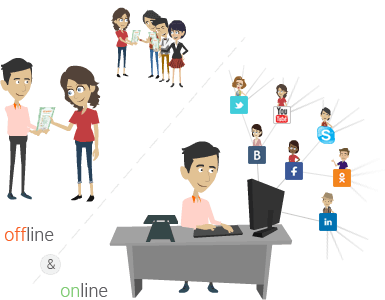 You pass the charity relay baton to other people,
and they, in their turn, pass it then and there!
In this way, your partnership structure is being formed,
and its depth can reach up to 7 generations.
The number of people you can personally invite
to participate in the project, IS UNLIMITED!
3
You will start receiving money transfers
from people from all over the world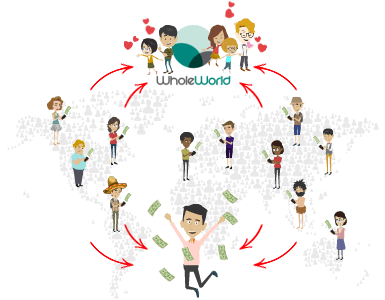 Every time any one of your partners in the team
makes a charitable donation, you will also get financial Benefit!
The more actively your partnership structure grows,
the more frequently you receive money transfers,
and, at the same time, the more money is sent to charity!
We have already helped
Oleg Kovalev
17 years old
Osteogenic sarcoma
After the health examination in February 2013, Oleg Kovalev was diagnosed with terrible osteogenic sarcoma in proximal metaphysis of right humerus. This news came as a blow to the whole family. After the diagnosis, Oleg's mother contacted our fund. In order to save Oleg it was necessary to perform a complex surgery to remove the part of the affected bone and install the imported endoprosthesis that the Whole World charitable community promised to pay for. The surgery to remove the part of the affected bone and install the endoprosthesis was performed on 22nd of August at Petrov Oncology Research Institute.
Ulugbek Dekhonov
7 years old
Hodgkin's Lymphoma
Ulugbek Dekhonov has a complex disease, a Hodgkin's lymphoma relapse. His aunt has asked the Whole World charitable fund for help. Since 2010, the boy was being treated in Uzbekistan, Tajikistan and the city of St. Petersburg, and his family was paying for the expensive treatment all that time. But in 2012, they were not able to pay themselves for the treatment any more. Thanks to the help of the fundraising movement, Whole World, Ulugbek received six anti-relapse chemotherapy cycles and radiation therapy treatment in 2013, at Petrov Oncology Research Institute. At the beginning of March 2014, after a long treatment, the so long-awaited remission had set in.
Andrey Lesser
15 years old
Left-sided idiopathic thoracic scoliosis, III degree
Andrey began to experience problems with his back at the age of 10. After a medical examination, he was directed to a hospital in the city of Tyumen, where the question of surgical correction was considered. The planned operation involves the surgical correction of the spinal deformity with implantation of expensive metallic structures. The fundraisers and benefactors of our community took the boy under patronage and fully paid for the treatment of Andrey.
Nikita Lykov
1 years old
Aid Provided:
111 300 USD
Bilateral retinoblastoma
In the age of six months, Nikita was diagnosed with retinoblastoma, or malignant tumour of retina of both eyes. Israeli doctors in Chaim Sheba Medical Centre promised not only to save the baby's life, but also save both his eyes. But an urgent hospitalization and a significant amount of money were required. With the direct participation of TGK-1, private sponsors and fundraisers of the Whole World movement, it was possible to collect in time the amount necessary to pay for the treatment of Nikita. The boy and his mother spent more than six months in the Israeli hospital. Now we are happy to inform that the doctors kept their promise. The boy is on the mend and has returned home.
Sasha Bushuyeva
13 years old
Right-sided idiopathic thoracic scoliosis, III degree
Sasha Bushuyeva was growing up healthy as a healthy child, she liked sport, dancing and was a fidget. But in September 2013, the girl began to complain of pain in the back and then a hump appeared. After consulting the specialists it became clear that the child suffers from 3rd degree scoliosis and a paid surgery in the city of Tyumen is necessary. The Whole World fund, with the full support of the Whole World charitable movement, has undertaken obligations to purchase expensive metallic structures for Sasha.
Anna Kolevatova
11 years old
Chondrosarcoma in proximal epimetaphysis
In January 2014, Anna was diagnosed with chondrosarcoma in proximal epimetaphysis of right ulna. An urgent surgery to remove the tumour and install the elbow joint endoprosthesis was required to save Anna's arm from amputation. We immediately started an emergency fundraising for Anna. The endoprosthesis for Anna was urgently manufactured in the United Kingdom. It was made using the latest technologies in the field of endoprosthetic care. The surgery to remove the tumour and install the endoprosthesis was successfully performed on 10th of April at Petrov Oncology Research Institute. A few days after the surgery, Anna moved her operated arm for the first time.
Ilya Fokin
17 years old
Severe injury
Ilya Fokin was seriously injured as a result of an explosion of a gas cylinder in 2007. As a result, he suffered multiple fractures of the shoulder blade and collarbone, the humeral head was seriously damaged and subsequently removed. The boy has undergone multiple surgeries, but the arm still has not been recovered. By decision of specialists from G.I.Turner Institute and advice of R.R.Vreden Russian Scientific Research Institute of Traumatology and Orthopaedics, it was necessary to perform an endoprosthesis replacement of the shoulder joint. It would allow to fix the arm and give the boy a chance to move the arm. The participants of the Whole World project have helped to collect the amount necessary to pay for the endoprosthesis and surgery.
Olga Pastuhova
15 years old
Congenital pathology
Olga was born without the elbow and fingers on her right hand. The muscles responsible for movement in the elbow also were not well-formed. A complex surgery and endoprosthesis installation were required for the arm recovery.The necessary amount was raised thanks to the Whole World community. The surgery was performed at G.I.Turner Scientific and Research Orthopaedic Institute for Children in St. Petersburg. The complex and laborious work of surgeons on forming the elbow joint took more than five hours. Now, Olga is undergoing rehabilitation.
Alexey Kovalenko
15 years old
Brain Tumour
On 22-st of November 2013, Alexey Kovalenko's mother asked the charity fund, Whole World for help. Her son was diagnosed with a malignant brain tumour, an emergency surgery was required. It was recommended to perform the surgery at the Division of Paediatric Neurosurgery of Berlin's university hospital Charité. The surgery was scheduled for 27-th of November, the amount of 41000 dollars had to be raised a few days before. About 3000 our fundraisers from more than 100 countries had done the almost impossible in only two days. It can only be called a miracle. The necessary amount was raised and the sutgery was done in time. Today, Aleksey lives life to the full.
Ilya Finagin
12 years old
Ewing's sarcoma of pelvic bones
In 2012, Ilya was diagnosed with terrible Ewing's sarcoma. The sarcoma has caused the affliction of pelvic bones and has led to the formation of metastases in the lungs and abdominal cavity. In September, Ilya was hospitalized into the 31-st City Clinical Hospital in Saint Petersburg, the Children's Oncology department. After six cycles of chemotherapy, it was necessary to remove the affected part of the boy's pelvis and install an endoprosthesis. Thanks to the efforts of the Whole World project and more than 3000 its participants, it was possible to raise the funds necessary for purchasing the expensive prosthesis manufactured in the UK. On 21-st of July 2013, Ilya underwent a difficult six-hour operation to install the pelvic bone endoprosthesis.
Alina Zhigalina
15 years old
Ewing's Sarcoma
In March 2013, Alina was diagnosed with on of the most aggressive malignant tumour, Ewing's Sarcoma of right femur. It was necessary to perform an expensive high-tech surgery to install the right femur endoprosthesis in order to save the child's life. There was practically no time for waiting. The fundraisers of our community came to help and raised funds for the purchase of the expensive prosthesis. The girl underwent an extremely complex and many-hours-long surgery at Petrov Research Institute of Oncology in St. Petersburg.
Maxim Gevorkyan
14 years old
Osteogenic sarcoma
Maxim Gevorkyan underwent treatment at Blokhin Cancer Research Center in Moscow. He was diagnosed with osteogenic sarcoma of right shin-bone. His family got the hope of life-saving treatment at the Scientific and Practical Center Solntsevo, where Maxim had to undergo an appropriate chemotherapy treatment. But Maxim's mother, who raised him alone, had not enough funds to pay for the treatment. And again, the fundraisers and benefactors of the Whole World community did not remain uninvolved. Already in two weeks after the request, Maxim was admitted for treatment by Scientific and Practical Center Solntsevo where he underwent the required treatment.
Olga Zabludina
18 years old
Ewing's Sarcoma
Olga Zabludina's mother asked the Whole World charitable fund for help in spring 2013. It all began in March 2012 during a medical examination, when Olga was diagnosed with terrible Ewing's sarcoma. Olga was admitted for treatment by an Israeli clinic, where the surgery on the left lung was performed and the surgery on the right one was planned. But before the second surgery, it was necessary to pay off the debt connected with the first one, but Olga's family did not have enough amount. Every day of delay could cost Olga Zabludina's life. The Whole World charitable community has transferred about 250 000 rubles to Zabludina's family.
Elina Kirilova
6 years old
Malignant Tumour of Joint
Elina was diagnosed with a rare and very aggressive form of cancer of the radial bone of the arm at the end of 2012. The additional analysis carried out in St. Petersburg revealed centrers of metastases in the lungs. It was decided to urgently hospitalize the girl for chemotherapy and surgery to remove the tumour and install the implant. The Whole World community has taken custody of Elina. In 2013, Elina underwent several cycles of chemotherapy treatment and a surgery to remove the tumour and install metal structures instead of the affected bone. Thereafter, the so long-awaited remission had set in.
Medina Murtazaliyeva
15 years old
Osteogenic sarcoma
Medina was diagnosed with a tumour of the shin bone. The doctors were fighting for her life during a year. A surgery was performed, but a year later the pain came back.After the health examination at Priorov Central Research Institute it became clear that the girl has a relapse and it is necessary to perform another surgery to replace the bone with an endoprosthesis. Because the quoted treatment was not available, and the girl needed a very urgent help, her parents asked the Whole World charitable fund for support. Thousands of participants of our community raised funds necessary to pay for the surgery and endoprosthesis for Medina. The surgery was successful and Medina returned to home after the rehabilitation period.
Ilya Demidov
7 years old
Brain Tumour
Ilya's parents asked us for help after the boy began suffering of epileptic seizures caused by residual tumour. The boy quickly gained weight and could not move himself. Ilya needed further investigations at N.P.Behterev Institute of Human Brain, because there was no necessary equipment in Murmansk. An additional testing and a new treatment were required, and thus the additional funds had to be collected. During a month, the amount required to pay for flights, accommodation and treatment was raised by the Whole World community team.
Edmond Hachatryan
12 years old
Osteogenic Sarcoma
Edmond Hachatryan is the first person under our care for whom the participants of our project were able to collect within only three weeks the amount necessary to pay for a growing endoprosthesis. The surgery was performed at the 31-th City Hospital in St. Petersburg by Dr. V.P.Silkov. After the successful surgery to replace the affected joint, Edmond underwent post-surgical chemotherapy and was discharged from the hospital. Now, the boy is at home, walks well and lives a full life.
Participants Reviews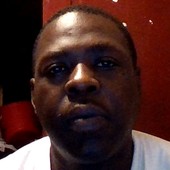 Ricardo Nairn

Nassau, Bahamas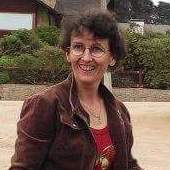 Selina Frow De Vazquez

Santiago, Chile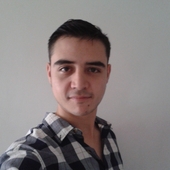 Erick Visconti

Chihuahua, Mexico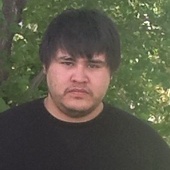 Brad Alook

Edmonton, Canada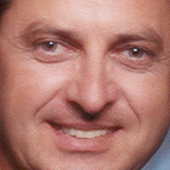 More Connection

Cluj, Romania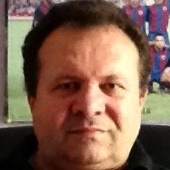 Sorin Bontidean

Mollerussa, Spain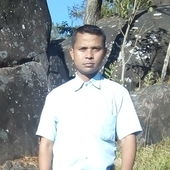 Charlie Tambor L Mawlieh

Shillong, India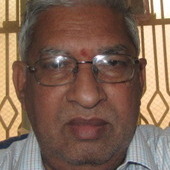 Subrahmanyam Kuchibhotla

Tirupati, India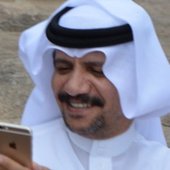 Mohammed Aldighrir

Najran, Saudi Arabia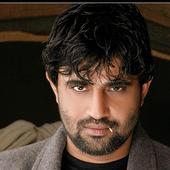 Motisingh Rathore

Mumbai, India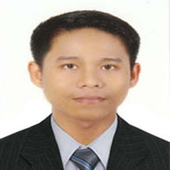 Lester Dulay

Abu Dhabi, United Arab Emirates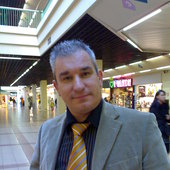 Giuseppe Poncia

Morbegno (LOMBARDIA), Italy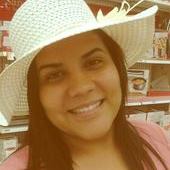 Gladys Otero

Cidra, Puerto Rico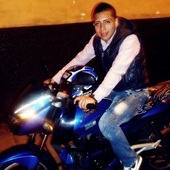 Marco Polino

Lima, Peru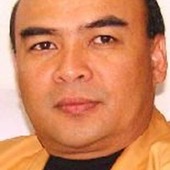 Badrulhisham Ahmad

Woodlands, Singapore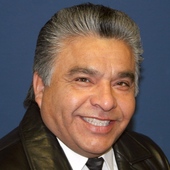 Fernando Hernandez

Patterson, United States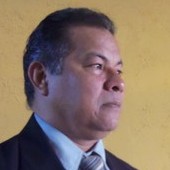 Edilson Costa

Valparaiso - Go., Brazil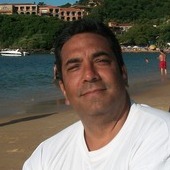 Omar Villarruel

Mendoza, Argentina
Nyabange Chirimi

Arusha, Tanzania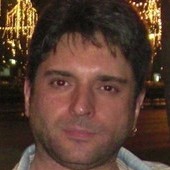 Christian Schlupf

Ingolstadt, Germany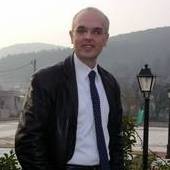 Iraklis Pastos

Chalkida, Greece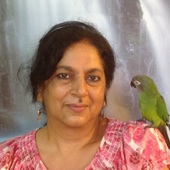 Vandana Pabrai

Pune, India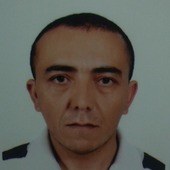 Bentaleb Ahmed

Rabat, Morocco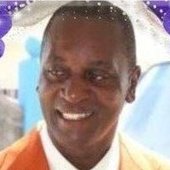 Renistien Brown

Arima, Trinidad and Tobago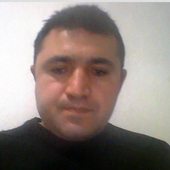 Hursit Bilgic

Aksaray, Turkey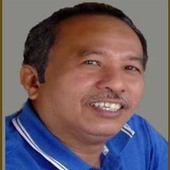 Cayetano Arambala

Riyadh, Saudi Arabia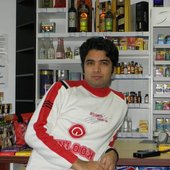 Paras Tandon

Lucknow, India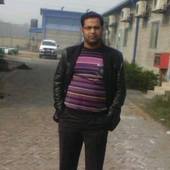 Anowar Zahid

Dhaka, Bangladesh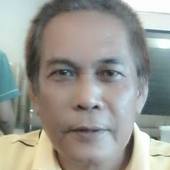 Paul Pruel

Davao, Philippines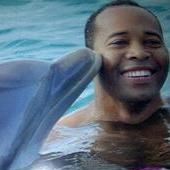 Robertico Jansen

Kralendijk, Netherlands Antilles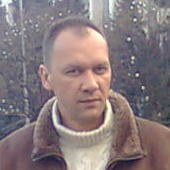 Andrei Vasilache

Chisinau, Moldova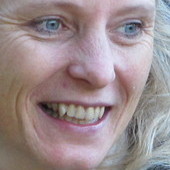 Nora Deischl

Munchen, Germany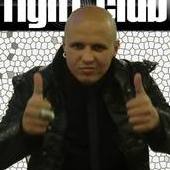 Dorde Marjanovic

Vienna, Austria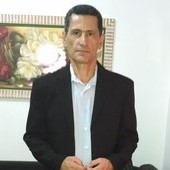 Miguel Rodrigues de souza

Brasilia, Brazil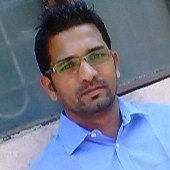 Sudesh Jadhav

Pune, India
Raed Rahmat

Amman, Jordan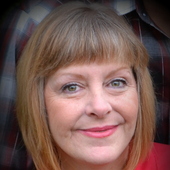 Terri Fuentes

Harker Heights, United States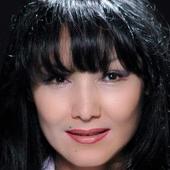 Mamlakat Shamkhalova

Sharjah, United Arab Emirates
Gena Barron

Petah Tikva, Israel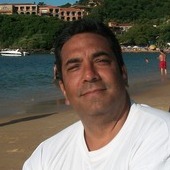 Omar Villarruel

Mendoza, Argentina
Copy link for text review
Well I have been with the program now for less than a month. I signed up for the business machine a week ago and already I have 3 registrations. Awesome program!!!!!!!. I would definitely try to get all of my friends and family involved. Take it from me sign up today you won't regret a sinWholeWorlde moment for it. Besides it's for "CHARITY PPEOPLE" Help someone today......
Copy link for text review
WholeWorld for me has become an important part of my life... I first began thinking only of the business, but today everytime I receive $5, $10 or $15, I feel very satisfied, because somewhere some child has received $50 to help his or her battle against this terrible sickness called cancer. Thank you WholeWorld for letting us help....and for helping us too. WholeWorld para mi hoy ha llegado a ser una parte importante de mi vida... Al principio solo pensaba en el negocio, pero hoy cada vez que recibo $5, $10 o $15, me siento orgullosa, porque en alguna parte un niño ha recibido $50 como ayuda en su lucha contra este terrible mal llamado Cancer. Gracias WholeWorld por dejarnos ayudar......y por ayudarnos tambien.
Copy link for text review
Hola gracias por estar aqui, He desarrollado un sistema que te ayudará a tener ingresos en paypal gracias a WholeWorld. Utilizando una técnica que combina marketing de afiliados y multinivel. Lo mejor de todo es que las personas que estan en mi red pueden desarrollar el mismo sistema gracias a que tengo los videos que el prospecto anda buscando en internet, respuestas a las preguntas mas comunes. plan de compensacion como pagar pruebas de pago como crecer la red, donde publicar y como hacerlo, ponte en contacto conmigo para poder hacer equipo.
Copy link for text review
I have this strong belief that, every person on earth is capable to link together as one world force to help us. We can overcome any poetical in our way that natural life can bombard at us.together as one united force of all regions of they WholeWorldobe working together for this one soul porpoise to help each outer & one we see this achieved it is like no better reward knowing that you can possibly help another human being from a totally different region from of this great huge earth miles feet away from you is amazing job well dun & deserves a bountiful rewards.
Copy link for text review
I'm Pavel Rocas from Cluj-Napoca (Romania) I decide to enjoy this company because my first priority in my life is education. I like to help others people to be ready for life and be successful. Contact me for more information to my email
[email protected]
with subject: education. 1. Education is the first priority in my life. Any donation you make through WholeWorld, you activate contribution to social and educational projects that help people in need all over the world to improve their lives. Educatia este cea mai mare prioritate in viata. Orice donatie veti face prin WholeWorld, va fi o contributie in proiectul de educare si nevoile copiilor oriunde in lume. 2. Do you have pain or financially pain? Contact me for more information. I help people all over the world. *Aveti dureri si doriti sa scapati de ele? Contactati-ma pe email si veti primi informatiile necesare. 3. FREE CashBack Card from my website. You can have more blessing life if you help others. Together we are strong! Bani inapoi la toate cumparaturile este un beneficiu gratuit pentru toata lumea. Va stau la dispozitie cu orice informatie si astept intrebarile dumneavoastra. Impreuna viata e mai buna.
Copy link for text review
Salut, eu sunt Sorin, sunt din Turda. Am văzut acest proiect extraordinar într-o postare pe Facebook. M-am decis pe loc, am zis trebuie sa încerc. Sunt foarte bucuros ca am luat aceasta decizie, vad ca sistemul chiar funcționează. Este planul meu de rezerva, planul B pentru pensie. A durat 2 luni din momentul în care m-am înscris pana am devenit un susținător activ al proiectului, binefăcător cum zic ei. Nu aveam încredere la început dar cautând informații am văzut diverse marturii ale persoanelor care sunt în sistem. Mi se pare deosebit faptul ca o parte din banii donați sunt destinați fundației Whole World pentru ajutorarea copiilor bolnavi. Am învățat sa ofer, nu fiindcă am prea mult, ci pentru ca știu cum este sa nu ai! Închei cu un citat al lui Andrew Carnegie: "Nici un om nu poate deveni bogat pana nu-i ajuta pe alții sa devina bogați"
Copy link for text review
I am Mr.Charlie Tambor L Mawlieh from India, Shillong. I join WholeWorld on 23/11/2015 and I decided to join to make the better World by helping The Children around the World through the International Charity Program Whole World. My Plans is to raise 100 Millions Dollars for Charity Program. I believe this can be achieve with the help of WholeWorld System. Thanks to the Whole World International Development Program of Public Charity.
Copy link for text review
I am a retired teacher from madanapalle famous for philosophy from where Maharish Mahesh yogi and Jiddu krishna murthy started their journey to the highest spirituality. Madanpalle is in andhrapradesh of india. your programme is really wonderful. by joining your community i feel highly elevated. i think that idea to develop the international charity programme will attract almost all rich and poor persons in the entire world and many poor are benefited and donors are blessed. I wish to spread the WholeWorld in india along with other rich countries and try my best to work meticulously.the distance between rich and poor be slowly diminished and all become happy
Copy link for text review
I am so happy being here, nothing better than helping needy people wherever they are whatever they are. WholeWorld open the door for all of us to express our humanity, i remember a song on 80s done for Africa named "we are the word", and here is our song of the new century for the whole world "we are the WholeWorld". Many people getting rich by different ways, but in WholeWorld people getting rich by helping people, that's so special.
Copy link for text review
Hello Dear, I am Moti singh rathore(monty rathore).i am from mumbai,india.i am from jodhpur rajasthan.But i live in mumbai.i Do work as actor/writer/director.i like social working support for needy people and loving children in whole world.i much heartly thanks for whole world founder for this way. I appreciated the process that has been give on this website it was amazing for helping hands for social needs.give something help for needy is a great chance for me.So i join this community.thanks
Copy link for text review
I'm a Filipino from the Philippines I'm a nurse and currently residing and working here in UAE al ain, I'd just saw this at social media, and decided to join to help at the same time to earn. Very nice idea having a fund raising like this,. and I myself have a dream to have my own foundation to help others,. maybe this will be the way..
Copy link for text review
Buon giorno a tutti, sono Giuseppe Poncia, Italiano della provincia di Como, finalmente un programma intelligente per aiutare i meno fortunati, piu' si aiuta e piu si riceve, faro' del mio meWholeWorldio per divulgare al massimo questa splendida opportunita' di crescita, perche' nessun uomo e' tanto alto, come colui che si china per aiutare un altro essere vivente, questo e' il momento giusto per trasformare se stessi e la situazione in cui ci troviamo, l'amicizia e' l'unico cemento capace di tenere assime il mondo, buon lavoro e buona fortun a.
Copy link for text review
Soy WholeWorldadys Otero, A sus ordenes siempre. Soy de la isla de Puerto Rico. tengo 26 años. Estoy en la linea dorada hace ya unos meses en espera de un cambio en mi vida y se que tu tambien quieres un cambio para tu vida, unete a mi y juntos podremos lograr esa libertad o ayuda financiera que tanto necesitamos. Cuento contigo, tu familia cuenta contigo, tus amigos cuentan contigo. Vamos por mas, se que se puede, se que podemos. Hasta pronto.
Copy link for text review
Marco Polino - Lima - Perú Una amiga me invito a ver el vídeo, me pareció super interesante la propuesta que se veía. después de analizar toda la estrategia de WholeWorld me di cuenta que es una empresa que te da la oportunidad de cambiar de estilo de vida poniendo de tu esfuerzo y ganas, solamente por invitar amigos a que donen y de eso nos y se benefician todos, solo personas con mente ganadoras y brillantes pueden entender este sistema como una oportunidad para que cambien su vida para siempre, a si que los invito a participar d e este sistema a todas aquellas persona que quieren ir por el camino de sus objetivos y no sueños. yo tengo el plan de poner mi 100% para tener resultados satisfactorios y poder poner una empresa donde pueda contribuir con la sociedad y disminuir la falta de empleo,especialmente en mi entorno ofreciéndoles las mejores propuestas económicas. ese es mi objetivo.! Gracias WholeWorld Internacional.
Copy link for text review
Hi, my name is Badrul H.A. I lived in small country Singapore. But now being known worldwide. I believed Whole World's Vision and concept is brilliant and because of it crusade, "Helping Children" and the same time helping us with financial aid. I'm very excited and proud to be part of this Community. We all lived in different parts of the world, but kindness together can makes every parts of the world a differences. Join us today,anywhere you are gives with your heart. Your kindness will get rewarded!
Copy link for text review
There are so many children and families with disabilities in this world that are in need of help; whether it be in support or financial help, many do not now where to look. I like the opportunity to be a part of a system that extending help threw out the world. We all need to work together to make this world a better place! I personally experienced a tragedy when my fifteen year old son was involved in a car accident, the experience was life changing and caused a chain reaction of changes in the family; but we held together with the grace of God and so many people that were praying for us and support. Giving is receiving; please continue to give.
Copy link for text review
Olá, meu nome é Edilson, sou brasileiro, nascido na Cidade de Belém capital do estado do Pará situada no norte do Brasil, porém há muitos anos resido na cidade do Rio de Janeiro onde fiz todos meus cursos e aperfeiçoamento pela Marinha do Brasil onde cheguei a promoção de 2º Sargento, e hoje sou empreendedor e tenho trabalhos na internet e foi através de amigos que conheci o projeto WholeWorld onde fiquei apaixonado então resolvi me juntar e fazer fazer parte desta comunidade. Pois olho para este projeto de uma forma absolutamente contrária a outros projetos onde só se tem visão do dinheiro e aqui não porque sei que este dinheiro que aqui emprego vai ajudar quem de direito, pessoas que não conheço mas quem sabe um dia conhecerei e saber que através da minha mínima ajuda se se fez grande e esta pessoa pode sorri outra vez. E quanto aos meus planos quanto a este projeto, espero que nunca ele se expire, para que eu possa ajudar mais e mais aqueles que precisam, para que suas cirurgias sejam executadas e pagas, peço a Deus que me conduza neste projeto, para que eu possa sempre ajudar, porque não existe nada neste mundo do que vê uma criança de bem com a vida, brincando, trazendo alegria a seus pais e estampando um grande sorriso nos lábios porque o futuro a elas pertence. Fica aqui registrado o meu grande apreço e paixão por este grande projeto: Há uma passagem bíblica que diz: "É dando que se recebe" e eu fico muito feliz quando vejo uma criança feliz. Deus seja louvado!
Copy link for text review
Soy de Argentina Decidí sumarme a la comunidad de WholeWorld para ayudar y porque me pareció una empresa seria. También quiero ser recompensado y lograr independencia financiera. Y si esto funciona como dicen mis compañeros de la comunidad con más experiencia en la compañía, donaré más dinero. Un saludo a todos los hispano hablantes!
Copy link for text review
HE WHO GIVES SHALL BE GIVEN TOO. WholeWorld International is a WholeWorldobal Charity Organization.My advice to the organizers is that: 'they should extend their donation to other parts of the world and not only Russia this will make it more international and even attract more donors. 2.Benefactors should play their role by inviting more and more affiliates,they can use as many means at their disposal as they can be it social media,word of mouth and business machine etc. 3.For Volunteers I am asking them to act today before it is too late if there is any thing that they don't understand they should ask their sponsor. LAST:He who gives shall be given. Why not register now and follow just few simple steps and give a smile back on the faces of those who need your help!
Copy link for text review
Hello World! My name is Christian, I'm from Ingolstadt, Bavaria Germany and was born on March 1, 1971. At first I could not believe it, but after a few weeks I noticed that "WholeWorld International" Worldwide one of the best systems for mutual Financial Aid is! Brilliant ... Social assistance for all! :-)
Copy link for text review
Welcome my friend, my name is Iraklis Pastos and i 'm living in Chalkida city of Greece. I like "THE WholeWorld INTERNATIONAL COMMUNITY" for two reasons: REASON ONE: I want to help (economically) other participants in the community. REASON TWO:I want to help children with cancer and their families, to cope with the future optimistically. It's time to take a step further, both for our favorite persons, and for those who need us. Ι ΄m looking forward to see you soon. Thanks for your time. WITH APPRICIATE IRAKLIS PASTOS
Copy link for text review
My dear other selves, my name is Vandana Pabrai. I am from Pondicherry, INDIA. My goal is to raise the Consciousness on Earth by linking the self Within to the Self Without. My charity work will be mostly for Animal Welfare. This morning I woke up with an Electricity Bill which I am not able to pay so I started searching for ways to make money online, while I chanted my OM mantra to The Universe and to Source to help me find something that will resonate with my soul's purpose and I kept scrolling and searching until I see your PROPOSAL. I have a very big DREAM of making a Hollywood Movie on Consciousness, a Floating City on the Sea in the shape of a Golden Pyramid, help Field Hockey in INDIA to return in all its WholeWorldory. Hold classes on Consciousness by spreading the Divine Word of LOVE AND ONENESS.
Copy link for text review
مرحبا _______ معكم أحمد بنطالب من المغرب _______________________ بعد المشاركة في جولد لاين أحسست بسعادة كبيرة جدا لا تضاهيها أية سعادة. الآن تعرفت على صديقات و أصدقاء جدد في كل القارات ومن جنسيات مختلفة. نتبادل الرسائل ونتواصل باستمرار. أحسست الآن بقيمة الوقت الذي ضيعته في البداية في التردد والريبة والشك... أعتز بالإنتماء لجولد لاين رمز الوضوح والشفافية والمصداقية فلا مجال لذرة من شك أو غموض. كل الأمور واضحة، أوتوماتيكية ، تلقائية وفورية. النقود التي تصرفها في الأول ستعود إليك أضعافا مضاعفة وبدون توقف خلال حياتك. هي دعوة إذن لكل الناس إلى مشاركتنا هذه الفرحة وأداء مبلغ المشاركة مرة واحدة ليستمتعوا معنا بهذه السعادة التي لا توصف. أتمنى التوفيق للجميع
Copy link for text review
My name is Renistien Brown and I am from a small island in the southern part of the cariibbean chain called Trinidad and Tobago. I decide to join this community immediately after the invitation because it resonates within me and I am happy to be associated with such an organization The idea behind the development of the international charity program Whole World carries a solid , supportive and caring foundation . I consider it as a win / win to all parties involve as well as an inspiration to increasing such services overall. I am grateful to my sponsor and this program knowing that I can contribute in some measure to it"s development and support in future endeavors saving , increasing and changing lives.
Copy link for text review
Karşılık ve mali yardım alma WholeWorld Charity gibi bir şey olağan görünümünü değiştirir. Biz ahlaki değil, aynı zamanda maddi tatmini sadece getiriyor sadaka katılımın çok daha hoş ve ilginç olduğunu kanıtlamıştır! Sadece ... hayal karşılığında kamu hayır nesnesi haline ve tüm dünyada insanların ücretsiz mali yardım almak, sadece bir kez bir hayırsever bağış yapılmış olması. Topluluğa daha aktif davet yeni katılımcılar, daha fazla para transferleri sadaka yönlendirilir, ve daha sık mali yardım almak! Eğer mali yardım olarak alabilirsiniz parasal fonların hacmi bir WholeWorld üyesi olmanın neredeyse sınırsızdır. Bu günde 10, 50, 100 hatta 1000 transferler olabilir! Ve para transferleri 0.2-15 USD tutarında olabilir. Başlayın »Nasıl öğrenin Sadelik ve İşlemler Güvenlik Eğer elektronik ödeme sistemleri ile aşina değilseniz veya kesinlikle önemli değildir. Altın Hattı toplumda ödeme mekanizmaları son derece basit ve erişimi kolay, ve tüm işlemleri otomatik olarak gerçekleştirilir, böylece sistem tasarlanmıştır! Uluslararası ödeme hizmeti WalletOne sağlayan ve WholeWorld sistemi (WalletOne, W1) mali yardım almak için kullanılır.
Copy link for text review
First of all I am Cayetano Arambala a Filipino national who works in Riyadh, Saudi Arabia, Hello! everyone and to the whole world program especially to the Founder who has generous or heart giving and the management staff of the Public charity of Fundraising program, members worldwide and to my fellow Filipino countrymen not only for the OFW or an Overseas Filipino Workers around the world as well as to the rest members regardless of nationalities, religions, and races. I Joined the Whole World program last November 29, 2015 and am here to greet all of you a great pleasant to everyone who participated in our Whole world program for Public Charity to the entire children's cancer around the world. I am happy that in participating the Community world and interest in voluntarily supporting and helping to save our children of the world because I believe that our children is the light of our nation and earth. They are the fruitful generation who will serve us and save everyone of us as a parents in this world in their future .In our participation we believe also that we save our children thru our great and support for giving them even a small amount and affordable donation to their needs in assistance for financial use to cure their illness or cancer diseases. Thank you! Have a nice day & night, and more power God Bless!.
Copy link for text review
Hello, I am Paras Tandon from India. I decided to join Whole World because I feel it's a platform which not only offers income but also enables one to do something for a social cause. 105$ is not a big deal to fulfill your dreams. Being an International Charity program, it also brings unity amongst nations for a noble cause. Come and join the program for your inner satisfaction of earning money and helping people at the same time. It's indeed a great initiative and I completely support it. I also plan to associate all my friends & relatives. Kudos to such a great cause! :) Should you require any guidance or have any query, I will provide you all the assistance to make you feel comfortable in joining wholeworld with the time and money you put in.
Copy link for text review
I hard worker with trust and time orientation. i have experience as Administrative Officer. Now i am seeking a job . : To gain long term employment with a company that is on or looking to be on the cutting edge, a company that puts value on people and the products they are promoting. Honest and Ethical, I am looking to call this company my family.
Copy link for text review
I am Paul Pruel of Philippines at legal age, a sinWholeWorlde dad with three loving children. Today I decided to join with this community through a friend of mine at Facebook, who guided me to check out your website for the purpose to learn what this community has to offer to its registered members. About the idea to develop the international charity program Whole World for me it is a good approach and a positive way to help people around the world, especially those recipients who are really in need. Being an online blogger, one of my plans is to help Whole World community to promote its goals and to reach other people around the WholeWorldobe and attract them to join with this community through blog and blogging and share them out through social networks available online.
Copy link for text review
Give and receive from your hart, with love from me and many people. I love Whole World because we help and receive. Help us fine more people to help and be help. We are looking for something that is already here. Look at video see how it work. You will not be reminded of how much money make, but how many people you have inspired.
Copy link for text review
HELLO, EVERYBODY! THIS IS A PRETTY LOVELY OPPORTUNITY AND POSSIBILITY TO INITIATE MYSELF WITHIN THIS PROJECT WHICH SEEMS TO TURN OUT TO BE ONE VERY PROMISING, EFFICIENT AND PRODUCTIVE! IT IS AN OUTSTANDING AND GORGIOUS OCCASION TO PROMOTE MYSELF WHILE HELPING OTHERS AND THROUGH THAT THING MYSELF, AS A CONSEQUENCE RESULT! HOWEVER, I HOPE TO ENCOUNTER SPLENDID CIRCUMSTANCES WHICH AND THAT LEAD TO BECOME SOME OF THE FAVOURABLE WITHIN THE SPHEARE AND DOMAIN OF CHARITY TO THOSE PEOPLE WHO REALLY NEED THESE SERVICES! IА I CAN HELP, THEN IT IS NOT A MATTER OF HESITATION TO ME, AS SOON AS AND BECAUSE, IT HAS NEVER BEEN AN OBSTACLE OR A PROBLEM TO ME TO GIVE A HAND AND ASSISST SOMEONE IN NEED WHEN ASKING ME, FOR INSTANCE, OR EVEN I CAN OFFER MY HELP WHEN HAVE POSSIBILITY AND TIME FOR THAT! I AM WholeWorldAD THAT THERE ARE PEOPLE IN THE WORLD WHO DO NOT CARE MORE ABOUT MONEY, FUNDS AND MATERIAL WEALTH RATHER THAN THINKING ABOUT THE ONES IN SUFFERINGS AND MISERIES! I FOUND OUT ABOUT THIS PROJECT ON-LINE FROM INTERNET LAST SUMMER AND DECIDED TO TAKE SOME OF THE ADVANTAGE OF PARTICIPATING AT IT ALMOST AT ONCE AND IMMEDIATELY BECAUSE IT IS TO MY MIND VITALLY SIGNIFICANT AND RATHER IMPORTANT TO BEAR SOME OF THE SOCIAL RESPONSIBILITY FOR SOME ACTIONS NEEDED IN THE DOMAIN AND SPHERE OF ACTIVITY OF A SOCIAL RESPONSIBILITY AND RESPONSIBILITY. ALTHOUGH I HAVE NOT OBTAINED THE MINIMUM DESIRED RESULTS WITHIN THE PERIOD OF TIME OF SIX MONTHS YET, I AM AN OPTIMIST AND I AM SURE TO GET SUCCESS IF I STRIVE!
Copy link for text review
Hello: I live in Muenchen, Germany I joined since two years ago, it´s a pity, but I didn´t gain as I hoped, the most of people who join, don´t pay the necesary dollars for the charity and the team I feel that this idea is perfect and good for all, but everybody has to fulfill the rules wanted so the programm can be successful also for the charity worldwide.. Perhaps it is difficult to understand for someone how to manage to pay. For the future I hope, that all will be successfull for all.
Copy link for text review
In my life I have worked many different jobs, trying in different ways to get to earnings. and many times I moved from scratch. Right now i have new scratch in my life. Originally am from Serbia. Since 2009 I have lived in Italy and from June 2013 in Austria. Through the life of me followed mainly the difficult situation, and I always asked for additional income and opportunity. Mostly I worked for a small change that would additionally earned. If I'm lucky, I'll work all my life for 6$ - 7$ / hour. However now I have six months without a job, and the only support I own is the whole world organization. 105$ / year is not a lot of investment which primarily can bring, socializing and signing of a new friendship, and then the potential financial well-being in these difficult times. After, a good review site Whole World, I decided to try this way of life. Live like a Benefactor, and the Charity Relay Race I want to bring in popularity as was the Ice bouquet Challenge and in September 2014 (Novak Djokovic, Conchita Wurst, Dan Bilzerian, Kristijan Kiki Golubovic) I had an unsuccessful attempt. Do not give up and from the first of April 2015 (Nik Vujicic, Usain Bolt, Paris Hilton, Jason Statham and Arnold Schwarzeneger), I decided to try again and now with even stronger desire for success. Officially I will open youtube channel and you will be able to see all my video files. What I want is to draw media attention and I run this program among celebrities. All the best!
Copy link for text review
O meu nome é Miguel Rodrigues de Souza, Sou brasileiro, moro na cidade de Campo Grande, no estado de Mato Grosso do Sul – Brasil. Eu entrei nesse programa por que é uma maneira de ajudar uma entidade que trata de crianças com câncer, uma maneira de juntamente com outros diminuir o sofrimento de alguém em sua infância que sofre sem esperança e sem recursos financeiros. O outro motive é que ao mesmo tempo que ajudo vou ser também ajudado. Tem mais a expectativa de Ganho é muito maior que a maioria dos marketing. Sem falar no valor que investe. Até este momento não ganhei nada, mas estou muito otimista, estou trabalhando, as Pessoas que falo do projeto gostam, acredito que aqui no Brasil vamos ter muita gente que vai abraçar este programa, se Deus quiser.
Copy link for text review
I am Sudesh Jadhav , India , Pune. I decided to join WHOLEWORLD.BIZ at the moment I find this website while browsing. The idea of rewarding charity is awesome it will tend many to participate in the system and help each other generously. It is a community of like-minded people here people help each other to make their lives better. In this money oriented world there are many richest people but don't have heart to give or dare to help others who are needy .Our Daddy God Lord JESUS says we have to share with others what we have. Sow the seed of help and you will reap its rewards for everlasting I adore the amazing Idea of system. I have planned to work with dedication for spreading the charity movement throughout India Thanks for the system for creating such a Great Idea. WE MAKE A LIVING by what we get BUT WE MAKE A LIFE by what we give As you grow older, you will discover that you have two hands one for helping yourself and the other for helping others. GOD won't ask what you did to help yourself but ask what you did to help other
Copy link for text review
Hello to our friends around the world I am from Jordan very happy that I have become one of the members (whole world)where I find pleasure in helping others and help each other and I hope to continue to work hard and we are continuing to take advantage of others It's great work and a great professional, orderly and what he is doing all those responsible for this wonderful site I hope anyone to see that my message is registering now and without hesitation (whole World ) humanitarian work and has a benefit for all people around the world without any great two elements Now - now - now - not tomorrow? Register and be one of the members of the (whole World )
Copy link for text review
I love lending a hand up to people in need:) I own a business that helps save lives by providing Emergency Records as a sleeve for anyone's identification. So that First Responders can assist someone on the scene of the emergency. I wanted to add Whole World to my business Portfolio, as I have been blessed by lending a hand up to others, I hope to be blessed in return with Whole World.
Copy link for text review
Hello Friend, Mamlakat is here Good day everyone and Peace to your home. WHOLE WORLD International Development Program of Public Charity! No matter where are you from, no matter you are NETWORKER or just Internet user just have a look this UNIQUE SYSTEM "WHOLE WORLD INTERNATIONAL COMMUNITY", you must to know about and the choice is yours For 20 years of my work in the network business I found project Whole World it is the dream of every networker. IDEA Program WHOLE WORLD is the most amazing, UNIQUE system of the 21st century, where people earn by helping others and make sure that goodness still exists. It's unbelievable, but true! Charity, income, in one program! Maybe you think the project is not real, or someone who is better than you realize in the network business tells you that this is nonsense and tells you that the network business should be marketing a product or another.So do not believe - times are changing and the technology too.There is internet, there are people who have a desire earn himself and help others. Project WHOLE WORLD NON STOP, the program is already running stably from 2011 without any error with more than 145 Countries Whole World projects a winner of RACE AWARDS 2014 in the nomination "Best Affiliate Program in the field of fundraising and charity" Dear FRIENDS let's create the world anew with kindness WAKE UP and JOIN US TODAY Do not be afraid to make the first step to kindness. With Best Regards Mamlakat Kindness always returns twice.
Copy link for text review
Hi Friends! My name is Gena and I wanted to welcome you to this incredible opportunity of helping children in need and in turn earning amazing income from home! It's a great feeling to help children and a great feeling to work from home! I love it when I get the organization sending me updates about my account via SMS - I feel connected even more! It is the law of this universe to give before you receive... here is your chance too! Join now! Talk to you soon, Gena :)
Copy link for text review
Soy de Argentina Decidí sumarme a la comunidad de WholeWorld para ayudar y porque me pareció una empresa seria. También quiero ser recompensado y lograr independencia financiera. Y si esto funciona como dicen mis compañeros de la comunidad con más experiencia en la compañía, donaré más dinero. Un saludo a todos los hispano hablantes!
50 reasons why people participate in Whole World
Dear Friends, we have carried out a big survey among thousands of our participants, in which asked everyone of them to tell us the 10 most important reasons for their participation in Whole World.
As a result, we have received a lot of different answers that help us to compose a list of the 50 main advantages of the Program.
We have arranged this list in the form of separate pictures with a detailed description of each reason and presented it in this section. Be sure to get familiar with them and recommend all your partners to learn them, too. This information will help to better understand all the nuances of the Whole World Program and probably will reveal to you many new points that you did not even knew existed!
1
Legal and reliable company
It has been operating since 2011 within the legal field of all
countries of the world, and has already proven its reliability
over the years.
Legality and time proved reliability of the Company - this is, probably, one of the most significant reasons determining the participants' choice.
The company is officially registered in the Russian Federation as Whole World, LLC, and five years of a stable and successful work of the project confirm the vitality and effectiveness of the innovative fundraising model proposed by us.
We no longer need to prove anyone anything. ‪Whole World‬ works like clockwork and will work forever!

BUSINESS MACHINE
Get more clients without
inviting them personally!