Do you really want to delete your account?
After removal you will not be able to regain access to it
Partnership Fundraising

The XXI Century Business

$10 000 monthly - it's easy!

Take a look how it works

Give Kindness,

it comes back!
The Project has been working since 2011
...
Fundraisers from
160
countries
have already been with us!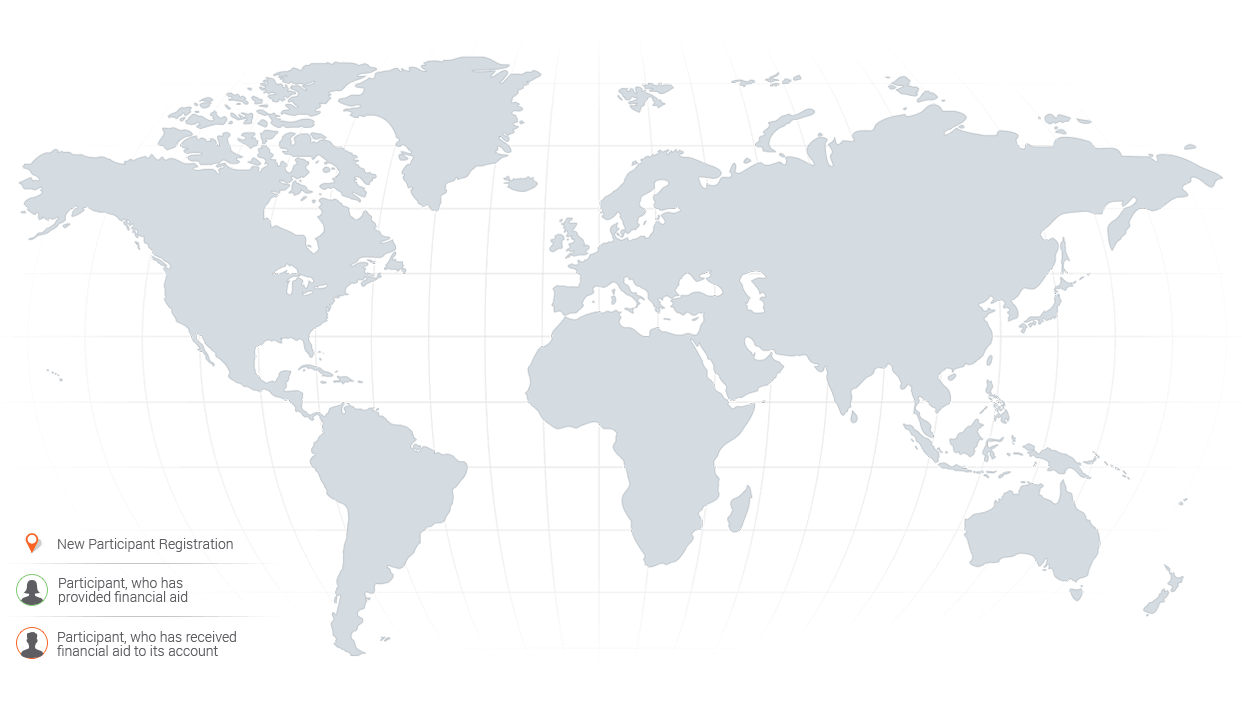 On 11th of November, we have turned 6 years old!
$%amount%
Благотворительное пожертвование
to CF Whole World
$%halfamount%
Account is inactive. Funds have been sent
to CF Whole World
Registered participants
This is the number of participants registered since the beginning of the project in November 2011.
Many of them have already become successful fundraisers.
%time% UTC

%fname% %sname%
Fundraisers received
This is the total amount of funds received by fundraisers since the beginning of the project in November 2011.
$%amount%

received

%fname% %sname%
Transferred to CF Whole World
This is the total amount of funds transferred by the participants for charity purposes during the whole period of cooperation of the project with
CF Whole World, i.e. since January 2013.
$%amount%

from

%fname% %sname%
900 000 are already with us!
We gift all the participants who will activate their accounts
until 31st October a
$10
bonus that can be used
3 simple steps to big success:
1
You take the charity relay baton
and make a small donation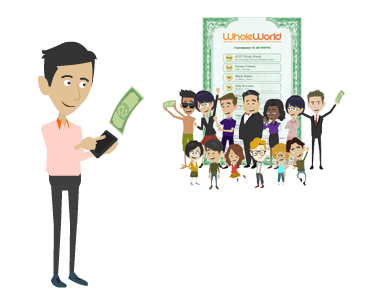 Thanks to a unique technical solution, all money transfers are automatically performed directly between the participants, bypassing the company's account!
2
You pass the relay baton to other people,
and they do the same thing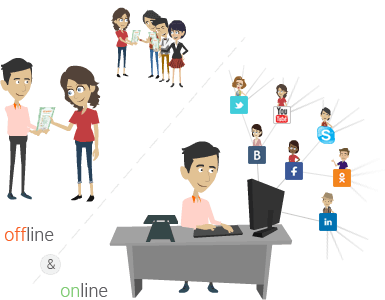 You pass the charity relay baton to other people,
and they, in their turn, pass it then and there!
In this way, your partnership structure is being formed,
and its depth can reach up to 7 generations.
The number of people you can personally invite
to participate in the project, IS UNLIMITED!
3
You will start receiving money transfers
from people from all over the world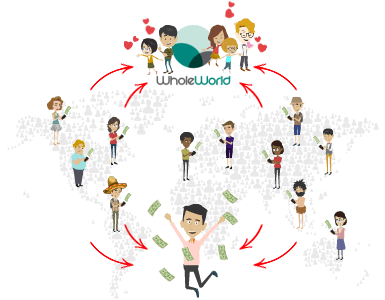 Every time any one of your partners in the team
makes a charitable donation, you will also get financial Benefit!
The more actively your partnership structure grows,
the more frequently you receive money transfers,
and, at the same time, the more money is sent to charity!
We have already helped
Oleg Kovalev
17 years old
Osteogenic sarcoma
After the health examination in February 2013, Oleg Kovalev was diagnosed with terrible osteogenic sarcoma in proximal metaphysis of right humerus. This news came as a blow to the whole family. After the diagnosis, Oleg's mother contacted our fund. In order to save Oleg it was necessary to perform a complex surgery to remove the part of the affected bone and install the imported endoprosthesis that the Whole World charitable community promised to pay for. The surgery to remove the part of the affected bone and install the endoprosthesis was performed on 22nd of August at Petrov Oncology Research Institute.
Ulugbek Dekhonov
7 years old
Hodgkin's Lymphoma
Ulugbek Dekhonov has a complex disease, a Hodgkin's lymphoma relapse. His aunt has asked the Whole World charitable fund for help. Since 2010, the boy was being treated in Uzbekistan, Tajikistan and the city of St. Petersburg, and his family was paying for the expensive treatment all that time. But in 2012, they were not able to pay themselves for the treatment any more. Thanks to the help of the fundraising movement, Whole World, Ulugbek received six anti-relapse chemotherapy cycles and radiation therapy treatment in 2013, at Petrov Oncology Research Institute. At the beginning of March 2014, after a long treatment, the so long-awaited remission had set in.
Andrey Lesser
15 years old
Left-sided idiopathic thoracic scoliosis, III degree
Andrey began to experience problems with his back at the age of 10. After a medical examination, he was directed to a hospital in the city of Tyumen, where the question of surgical correction was considered. The planned operation involves the surgical correction of the spinal deformity with implantation of expensive metallic structures. The fundraisers and benefactors of our community took the boy under patronage and fully paid for the treatment of Andrey.
Nikita Lykov
1 years old
Aid Provided:
111 300 USD
Bilateral retinoblastoma
In the age of six months, Nikita was diagnosed with retinoblastoma, or malignant tumour of retina of both eyes. Israeli doctors in Chaim Sheba Medical Centre promised not only to save the baby's life, but also save both his eyes. But an urgent hospitalization and a significant amount of money were required. With the direct participation of TGK-1, private sponsors and fundraisers of the Whole World movement, it was possible to collect in time the amount necessary to pay for the treatment of Nikita. The boy and his mother spent more than six months in the Israeli hospital. Now we are happy to inform that the doctors kept their promise. The boy is on the mend and has returned home.
Sasha Bushuyeva
13 years old
Right-sided idiopathic thoracic scoliosis, III degree
Sasha Bushuyeva was growing up healthy as a healthy child, she liked sport, dancing and was a fidget. But in September 2013, the girl began to complain of pain in the back and then a hump appeared. After consulting the specialists it became clear that the child suffers from 3rd degree scoliosis and a paid surgery in the city of Tyumen is necessary. The Whole World fund, with the full support of the Whole World charitable movement, has undertaken obligations to purchase expensive metallic structures for Sasha.
Anna Kolevatova
11 years old
Chondrosarcoma in proximal epimetaphysis
In January 2014, Anna was diagnosed with chondrosarcoma in proximal epimetaphysis of right ulna. An urgent surgery to remove the tumour and install the elbow joint endoprosthesis was required to save Anna's arm from amputation. We immediately started an emergency fundraising for Anna. The endoprosthesis for Anna was urgently manufactured in the United Kingdom. It was made using the latest technologies in the field of endoprosthetic care. The surgery to remove the tumour and install the endoprosthesis was successfully performed on 10th of April at Petrov Oncology Research Institute. A few days after the surgery, Anna moved her operated arm for the first time.
Ilya Fokin
17 years old
Severe injury
Ilya Fokin was seriously injured as a result of an explosion of a gas cylinder in 2007. As a result, he suffered multiple fractures of the shoulder blade and collarbone, the humeral head was seriously damaged and subsequently removed. The boy has undergone multiple surgeries, but the arm still has not been recovered. By decision of specialists from G.I.Turner Institute and advice of R.R.Vreden Russian Scientific Research Institute of Traumatology and Orthopaedics, it was necessary to perform an endoprosthesis replacement of the shoulder joint. It would allow to fix the arm and give the boy a chance to move the arm. The participants of the Whole World project have helped to collect the amount necessary to pay for the endoprosthesis and surgery.
Olga Pastuhova
15 years old
Congenital pathology
Olga was born without the elbow and fingers on her right hand. The muscles responsible for movement in the elbow also were not well-formed. A complex surgery and endoprosthesis installation were required for the arm recovery.The necessary amount was raised thanks to the Whole World community. The surgery was performed at G.I.Turner Scientific and Research Orthopaedic Institute for Children in St. Petersburg. The complex and laborious work of surgeons on forming the elbow joint took more than five hours. Now, Olga is undergoing rehabilitation.
Alexey Kovalenko
15 years old
Brain Tumour
On 22-st of November 2013, Alexey Kovalenko's mother asked the charity fund, Whole World for help. Her son was diagnosed with a malignant brain tumour, an emergency surgery was required. It was recommended to perform the surgery at the Division of Paediatric Neurosurgery of Berlin's university hospital Charité. The surgery was scheduled for 27-th of November, the amount of 41000 dollars had to be raised a few days before. About 3000 our fundraisers from more than 100 countries had done the almost impossible in only two days. It can only be called a miracle. The necessary amount was raised and the sutgery was done in time. Today, Aleksey lives life to the full.
Ilya Finagin
12 years old
Ewing's sarcoma of pelvic bones
In 2012, Ilya was diagnosed with terrible Ewing's sarcoma. The sarcoma has caused the affliction of pelvic bones and has led to the formation of metastases in the lungs and abdominal cavity. In September, Ilya was hospitalized into the 31-st City Clinical Hospital in Saint Petersburg, the Children's Oncology department. After six cycles of chemotherapy, it was necessary to remove the affected part of the boy's pelvis and install an endoprosthesis. Thanks to the efforts of the Whole World project and more than 3000 its participants, it was possible to raise the funds necessary for purchasing the expensive prosthesis manufactured in the UK. On 21-st of July 2013, Ilya underwent a difficult six-hour operation to install the pelvic bone endoprosthesis.
Alina Zhigalina
15 years old
Ewing's Sarcoma
In March 2013, Alina was diagnosed with on of the most aggressive malignant tumour, Ewing's Sarcoma of right femur. It was necessary to perform an expensive high-tech surgery to install the right femur endoprosthesis in order to save the child's life. There was practically no time for waiting. The fundraisers of our community came to help and raised funds for the purchase of the expensive prosthesis. The girl underwent an extremely complex and many-hours-long surgery at Petrov Research Institute of Oncology in St. Petersburg.
Maxim Gevorkyan
14 years old
Osteogenic sarcoma
Maxim Gevorkyan underwent treatment at Blokhin Cancer Research Center in Moscow. He was diagnosed with osteogenic sarcoma of right shin-bone. His family got the hope of life-saving treatment at the Scientific and Practical Center Solntsevo, where Maxim had to undergo an appropriate chemotherapy treatment. But Maxim's mother, who raised him alone, had not enough funds to pay for the treatment. And again, the fundraisers and benefactors of the Whole World community did not remain uninvolved. Already in two weeks after the request, Maxim was admitted for treatment by Scientific and Practical Center Solntsevo where he underwent the required treatment.
Olga Zabludina
18 years old
Ewing's Sarcoma
Olga Zabludina's mother asked the Whole World charitable fund for help in spring 2013. It all began in March 2012 during a medical examination, when Olga was diagnosed with terrible Ewing's sarcoma. Olga was admitted for treatment by an Israeli clinic, where the surgery on the left lung was performed and the surgery on the right one was planned. But before the second surgery, it was necessary to pay off the debt connected with the first one, but Olga's family did not have enough amount. Every day of delay could cost Olga Zabludina's life. The Whole World charitable community has transferred about 250 000 rubles to Zabludina's family.
Elina Kirilova
6 years old
Malignant Tumour of Joint
Elina was diagnosed with a rare and very aggressive form of cancer of the radial bone of the arm at the end of 2012. The additional analysis carried out in St. Petersburg revealed centrers of metastases in the lungs. It was decided to urgently hospitalize the girl for chemotherapy and surgery to remove the tumour and install the implant. The Whole World community has taken custody of Elina. In 2013, Elina underwent several cycles of chemotherapy treatment and a surgery to remove the tumour and install metal structures instead of the affected bone. Thereafter, the so long-awaited remission had set in.
Medina Murtazaliyeva
15 years old
Osteogenic sarcoma
Medina was diagnosed with a tumour of the shin bone. The doctors were fighting for her life during a year. A surgery was performed, but a year later the pain came back.After the health examination at Priorov Central Research Institute it became clear that the girl has a relapse and it is necessary to perform another surgery to replace the bone with an endoprosthesis. Because the quoted treatment was not available, and the girl needed a very urgent help, her parents asked the Whole World charitable fund for support. Thousands of participants of our community raised funds necessary to pay for the surgery and endoprosthesis for Medina. The surgery was successful and Medina returned to home after the rehabilitation period.
Ilya Demidov
7 years old
Brain Tumour
Ilya's parents asked us for help after the boy began suffering of epileptic seizures caused by residual tumour. The boy quickly gained weight and could not move himself. Ilya needed further investigations at N.P.Behterev Institute of Human Brain, because there was no necessary equipment in Murmansk. An additional testing and a new treatment were required, and thus the additional funds had to be collected. During a month, the amount required to pay for flights, accommodation and treatment was raised by the Whole World community team.
Edmond Hachatryan
12 years old
Osteogenic Sarcoma
Edmond Hachatryan is the first person under our care for whom the participants of our project were able to collect within only three weeks the amount necessary to pay for a growing endoprosthesis. The surgery was performed at the 31-th City Hospital in St. Petersburg by Dr. V.P.Silkov. After the successful surgery to replace the affected joint, Edmond underwent post-surgical chemotherapy and was discharged from the hospital. Now, the boy is at home, walks well and lives a full life.
Participants Reviews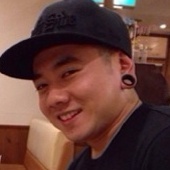 Marcelo Yamaguchi

Tokyo, Japan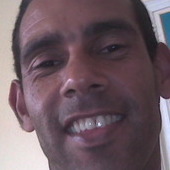 Clovis Jose

Recife, Brazil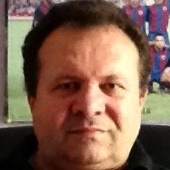 Sorin Bontidean

Mollerussa, Spain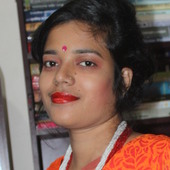 Sathi Hassan

Tungi, Bangladesh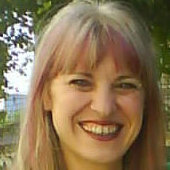 Manuela Nita

Bacau, Romania
Nadimuthu Ganesan

Chennai, India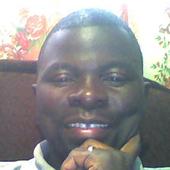 Lennox Kalaka

Kabwe, Zambia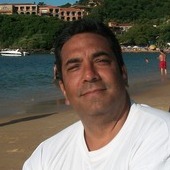 Omar Villarruel

Mendoza, Argentina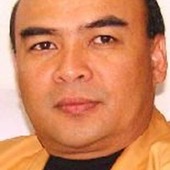 Badrulhisham Ahmad

Woodlands, Singapore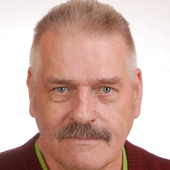 Karlheinz Ralle

Delmenhorst, Germany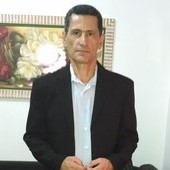 Miguel Rodrigues de souza

Brasilia, Brazil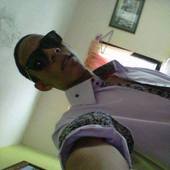 Angel Manuel Bautista Tejeda
Santo Domingo, Dominican Republic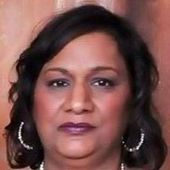 Anita Garg

Schaumburg, United States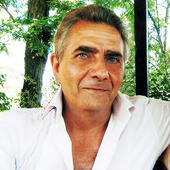 Guglielmo Nervegna

Bologna, Italy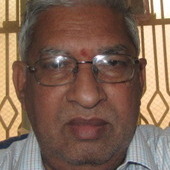 Subrahmanyam Kuchibhotla

Tirupati, India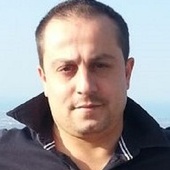 Gianfranco Dell elba

Torino, Italy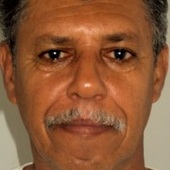 Pedro Rocha

Sao Joao De Meriti, Brazil
Deolindo De Oliveira Alves Sulflair

Sao Paulo, Brazil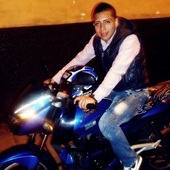 Marco Polino

Lima, Peru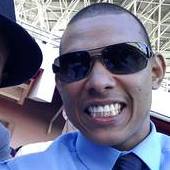 Gilbert Kelly

San Jose, Costa Rica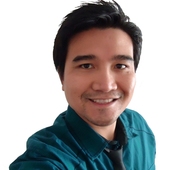 Kao Saetern

San Pablo, United States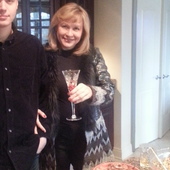 Margarita Shvets

Chicago, United States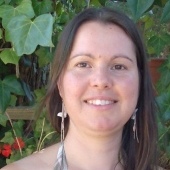 Maria Milheiro

FOROS DE SALVATERRA, Portugal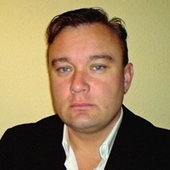 Mientus Raimund

Bocholt, Germany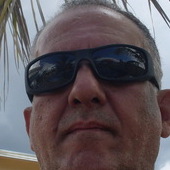 Jose Euripedes de matos

Goiania, Brazil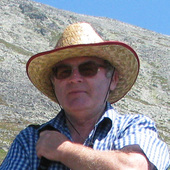 Ernest Petruf

Presov, Slovakia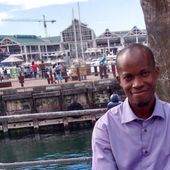 Sylvester Bizimana

Paris, France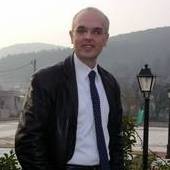 Iraklis Pastos

Chalkida, Greece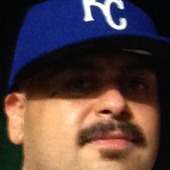 Josue Tello

San Antonio, United States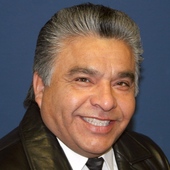 Fernando Hernandez

Patterson, United States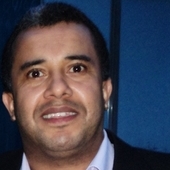 Ademir Adeval

Sao Lourenco, Brazil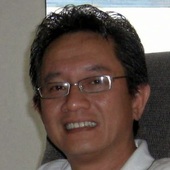 Dustin Dinh

Palm Beach Gardens, United States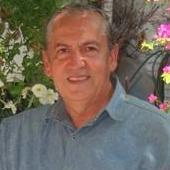 Gabriel Torres

Manzanillo, Mexico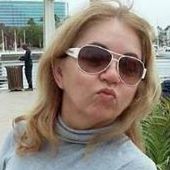 Maria De Fatima Smith

Los Angeles, United States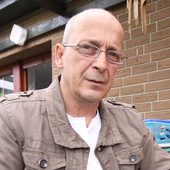 Michael Schulz

Oslo, Norway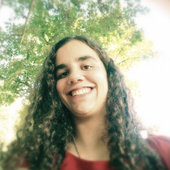 Angela Barnabe

Santarem, Portugal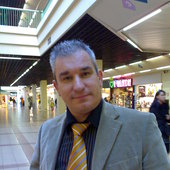 Giuseppe Poncia

Morbegno (LOMBARDIA), Italy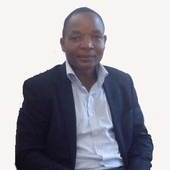 Emmanuel Madubuike

Abuja, Nigeria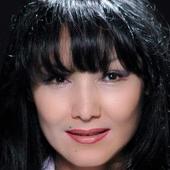 Mamlakat Shamkhalova

Sharjah, United Arab Emirates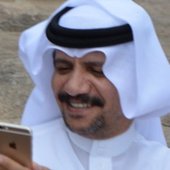 Mohammed Aldighrir

Najran, Saudi Arabia
Copy link for text review
My name is Marcelo, I am Brazilian, but I live in Japan in search of a better life for me and my family. Enjoyed the system of WholeWorld International and I want help people change their lives. Today people do not have much motivation due to lack of opportunities or problems at work. I go through this same problem, so I decided to change everything for the better and feel very happy to provide the same joy to others worldwide.
Copy link for text review
Meu nome é Clovis José, eu sou brasileiro, entrei a poucas semanas nesta comunidade porque recebi um convite de um membro, e ao assistir o vídeo gostei da forma como é feito o programa de caridade da WholeWorld, que tem ajudado financeiramente várias instituições e pessoas ao redor do mundo. Vejo na WholeWorld a possibilidade de ajudar pessoas que precisam de auxílio e consequentemente receber o mesmo apoio de outros.
Copy link for text review
Salut, eu sunt Sorin, sunt din Turda. Am văzut acest proiect extraordinar într-o postare pe Facebook. M-am decis pe loc, am zis trebuie sa încerc. Sunt foarte bucuros ca am luat aceasta decizie, vad ca sistemul chiar funcționează. Este planul meu de rezerva, planul B pentru pensie. A durat 2 luni din momentul în care m-am înscris pana am devenit un susținător activ al proiectului, binefăcător cum zic ei. Nu aveam încredere la început dar cautând informații am văzut diverse marturii ale persoanelor care sunt în sistem. Mi se pare deosebit faptul ca o parte din banii donați sunt destinați fundației Whole World pentru ajutorarea copiilor bolnavi. Am învățat sa ofer, nu fiindcă am prea mult, ci pentru ca știu cum este sa nu ai! Închei cu un citat al lui Andrew Carnegie: "Nici un om nu poate deveni bogat pana nu-i ajuta pe alții sa devina bogați"
Copy link for text review
Hey it's me,i am banWholeWorldadeshi i'm 20 years old,I'd just like to thank you for letting me acccessyour money makin system. I was really ready to throw in the towel, but then i came across your site and within just a couple of days i was making REAL money. Again thank you for your system for showing me real ways to making money online without having to build a huge internet / Affiliate marketing business as you know i helped your test it,i have earn dollars is my hard work.let's meet up soon. I recommend this 100% to anyone Again thank you sathi hassan dhaka,banWholeWorldadesh
Copy link for text review
WholeWorld este o comunitate de oameni pozitivi, hotărâţi, care să se ajute reciproc, sa devina prosperi şi sa participe la acte de binefacere, susţinand copii bolnavi de cancer. Sistemul este conceput în aşa fel încât de-a lungul întregului proces caştigi bani, atâţea bani, caţi doreşti, totul depinde de numărul de prieteni invitaţi în sistem pe baza certificatului ce conţine numele tău. Fiecare din noi are un vis şi doreşte să-l îndeplinească cât mai curand posibil, atât mai bine când în drum spre scopul tău îi poţi ajuta şi pe alţii.
Copy link for text review
Hi, I am Nadimuthu Ganesan from India,a post graduate in science. I have deep love for social work and humanitarian aid service for people who are in dire need of them in the society. I wish to join hands with like-minded people around the world to help each other and extend whatever help i can to the needy people anywhere in the world. Good wishes to all.
Copy link for text review
Hello everyone, My name is Lennox Kalaka. I am a Zambian citizen aged 40. I come from a town called Kabwe, in Central Province of Zambia. Well, I came to learn about Whole World Partnership on social media in January, 2018. After reading more, about it, I got interested and quickly joined the community. The idea to develop the international charity program is great. I want to be part of the community who are concerned about the welfare of mankind world-wide. Firstly, I believe that we are one people regardless of our nationality, race, religion and gender. Today, the world has millions and millions of less privileged people. It beats me to see my fellow human beings undergo untold hardships. This is the more reason why I want to be part of a community that is rendering support to people who need it. I am made to believe that together we can change this world
Copy link for text review
Soy de Argentina Decidí sumarme a la comunidad de WholeWorld para ayudar y porque me pareció una empresa seria. También quiero ser recompensado y lograr independencia financiera. Y si esto funciona como dicen mis compañeros de la comunidad con más experiencia en la compañía, donaré más dinero. Un saludo a todos los hispano hablantes!
Copy link for text review
Hi, my name is Badrul H.A. I lived in small country Singapore. But now being known worldwide. I believed Whole World's Vision and concept is brilliant and because of it crusade, "Helping Children" and the same time helping us with financial aid. I'm very excited and proud to be part of this Community. We all lived in different parts of the world, but kindness together can makes every parts of the world a differences. Join us today,anywhere you are gives with your heart. Your kindness will get rewarded!
Copy link for text review
Hallo! Ich lebe in Delmenhorst bin 66 Jahre alt und bin vor zwei Jahre beigetreten. Das Projekt ist ausgezeichnet, Gib niemals auf. Man tut was mann Kann. Nehmen Sie teil an einen Whole World-Marathon!!! Mehr als 700 Tausende von Menschen,aus verschiedenen Teilen der Weld. H aben bis heute Zehtausende von Kindern, warten auf finanzielle Hilfe sobald Zahlung in Höhe von $100. Werden Sie dazu beitragen, das Leben eines Menschen zu retten. Dieser Whole World-Marathon hat dazu beigetragen, Geld zu sammeln für den Betrieb von schwerkranken Kindern. In verschiedenen Teilen der Weld
Copy link for text review
O meu nome é Miguel Rodrigues de Souza, Sou brasileiro, moro na cidade de Campo Grande, no estado de Mato Grosso do Sul – Brasil. Eu entrei nesse programa por que é uma maneira de ajudar uma entidade que trata de crianças com câncer, uma maneira de juntamente com outros diminuir o sofrimento de alguém em sua infância que sofre sem esperança e sem recursos financeiros. O outro motive é que ao mesmo tempo que ajudo vou ser também ajudado. Tem mais a expectativa de Ganho é muito maior que a maioria dos marketing. Sem falar no valor que investe. Até este momento não ganhei nada, mas estou muito otimista, estou trabalhando, as Pessoas que falo do projeto gostam, acredito que aqui no Brasil vamos ter muita gente que vai abraçar este programa, se Deus quiser.
Copy link for text review
Hello my name is Angel Manuel Bautista I'm from Dominican Republic, between last night and I decided to because I saw that it is a good opportunity to help people, the idea of charity for everyone program was what caught my attention, I intend to achieve one of the highest levels facing the program :D
Copy link for text review
Hi Friends, My name is Anita Garg and i am from USA. It's a great feeling to help children and a great feeling to WORK FROM HOME. It is the law of this universe to give before you receive... here is my chance too! Many people getting rich by different ways, but in Whole World people getting rich by helping people, that's so special. Remember if you can help someone once a day I think it will make you live longer. I'm new here and just getting started. Looking forward to working with Whole World and the people here. Will update as I move forward.
Copy link for text review
Hello, I'm William live in Forli (Bologna) and I am a pensioner. My favorite hobby is to try to earn by working on the Internet. For the moment it's just a hobby because I got a little money in my wallet. With WholeWorld I hope that this hobby will become a profit so it's more fun. Great idea mutual aid in this time of WholeWorldobal crisis and nice to be helped and to help others. Best wishes to all for a future full of satisfactions.
Copy link for text review
I am a retired teacher from madanapalle famous for philosophy from where Maharish Mahesh yogi and Jiddu krishna murthy started their journey to the highest spirituality. Madanpalle is in andhrapradesh of india. your programme is really wonderful. by joining your community i feel highly elevated. i think that idea to develop the international charity programme will attract almost all rich and poor persons in the entire world and many poor are benefited and donors are blessed. I wish to spread the WholeWorld in india along with other rich countries and try my best to work meticulously.the distance between rich and poor be slowly diminished and all become happy
Copy link for text review
Mi chiamo Gianfranco dell'elba, nasco e vivo a Torino. .e qualche anno che mi sono appassionato a quello che è il mondo on Line., e qui vengo a conoscenza qualche mese fa di un progetto che porta il nome di WholeWorld...Devo essere sincero la prima cosa che mi ha colpito è stato che da un programma on Line si potessero generare entrate extra..e in secondo luogo che oltre a questo si potessero aiutare persone bisognose...a quel punto dopo un breve ma efficace controllo dei dati appartenenti l azienda mi sono attivato e giorno dopo giorno ho portato a conoscenza di questo progetto parenti e amici..risultato :: ogni giorno aggiungo persone alla mia cerchia di amicizie ..aggiungo profitti al mio portafoWholeWorldio.e mi diverte molto aiutare anche le persone che si inseriscono..insomma WholeWorld ti realizza
Copy link for text review
Sou natural do Rio de Janeiro desde 1954 - Brasil, Mecanico Ajustador aposentado, Conhecí a WholeWorld por acaso e me interessei pela sua proposta de ajudar a todos os necessitados pelo mundo inteiro, principalmente para as crianças. Me identifiquei com este programa de caridade internacional, e quiz logo participar por perceber que podemos juntos diminuir as dificuldades e sofrimentos das nossas crianças, com pequenas contribuições que se agigantam com a união de todos nós.
Copy link for text review
Participar de um programa que conta com mais de 700.000 colaboradores auxiliando conjuntamente e revertendo parte dessa grande empreitada para o auxilio de crianças portadoras de câncer, é algo que ainda não tinha visto em minha caminhada como investidor, e o mais importante é a forma como tudo isso é feito, com transparência, honestidade, onde desde a abertura da conta até a distribuição dos depósitos, acontecem automaticamente, esses valores são em dólares, portanto são muito bem valorizados e ajuda a todos uniformemente e tenham certeza não há negócio igual em todo o mundo onde a visão maior é ajudar-se mutuamente e todos sem restrição desenvolvem-se financeiramente sem iludir-se como acontecem por aí. Se estava procurando meio de estabilizar-se financeiramente sem complicações? Invista no lugar certo e com as pessoas certas, acredite em você, pois nós acreditamos! SUCESSO SEMPRE .
Copy link for text review
Marco Polino - Lima - Perú Una amiga me invito a ver el vídeo, me pareció super interesante la propuesta que se veía. después de analizar toda la estrategia de WholeWorld me di cuenta que es una empresa que te da la oportunidad de cambiar de estilo de vida poniendo de tu esfuerzo y ganas, solamente por invitar amigos a que donen y de eso nos y se benefician todos, solo personas con mente ganadoras y brillantes pueden entender este sistema como una oportunidad para que cambien su vida para siempre, a si que los invito a participar d e este sistema a todas aquellas persona que quieren ir por el camino de sus objetivos y no sueños. yo tengo el plan de poner mi 100% para tener resultados satisfactorios y poder poner una empresa donde pueda contribuir con la sociedad y disminuir la falta de empleo,especialmente en mi entorno ofreciéndoles las mejores propuestas económicas. ese es mi objetivo.! Gracias WholeWorld Internacional.
Copy link for text review
Hello my name is Gilbert Kelly and i am from Costa Rica. I decided to join this community on May 5th after seeing an announcement in a Social Network. I decided to Invest time and Money on this because have always liked the Idea to help others and the best thing is that WholeWorld International rewards you for doing it. After joining i have talked to friends and related people about this amazing option and so far i have two members enrolled and certificated . We are so excited about helping others grow with this Company. My Goal is to create a great organization of leaders interested in helping others around the world so we can continue providing to others a better option and positive way to better life style aswell.
Copy link for text review
Hi, my name is Kao Saetern. I lived in United States. I believed Whole World's Vision and concept is brilliant and because of it crusade, "Helping Children" and the same time helping us with financial aid, I'm very excited and proud to be part of this Community. We all lived in different parts of the world, but kindness together can makes every parts of the world a differences. Join us today, gives with your heart. Your kindness will get rewarded!
Copy link for text review
I am a proud mom of 3 wonderful children. I started my educational career while I was living in Russia. I volunteered in daycare back in 7th grade, later I worked as a music teacher for 1st-7th graders, and lastly as an elementary teacher for 1st-3rd graders at a boarding school before moving to the United States. I have been in charge of a Montessori school as the Directress for over 20 years. At our school we believe in the Studies already shown that an early music education in children can/will....change,increase their learning ability., and we have one of the best music program for children from 15 months to 12 years old. I believe in a joy of learning! I am WholeWorldad i can help more children in a different ways.I am so grateful to be part of this movement that will change children's life and their success in the FUTURE. Sincerely with LOVE, Margarita Shvets
Copy link for text review
Olá, o meu nome é Elisabete e vivo em Portugal. Decidi inscrever-me na WHOLE WORLD porque me identifiquei com a visão do projeto. Faço parte de outros projetos com semelhante visão, e cujo objetivo é acabar com a pobreza no mundo e foi com grande entusiasmo e gratidão que conheci e me cadastrei nesta corrente de ajuda mutua.
Copy link for text review
Das ist es, was der Himmel wünscht: Wer Kraft hat, soll anderen helfen; wer Weisheit besitzt, andere lehren; wer Reichtum erwirbt, ihn mit anderen teilen. Nutze die Gegenwart für Deine Zukunft Wer immer nur das tut, was er immer getan hat, wird auch immer nur das bekommen, was er immer bekommen hat. Rajmund Mientus 1967 - 2068
Copy link for text review
Ola, meu nome e José Eurípedes, sou de Goiânia, Goias, Brasil. Estou neste negocio porque achei muito bom mesmo, um programa de caridade ajuda mutua mundial, onde as pessoas pode se ajudar um ao outro, com planos otimos onde voçê chega a otimos resultados e seus amigos tambem. Entao, não fique de fora desta grande e fabulosa opurtunidade que ajuda a todos nos.
Copy link for text review
Homo sapiens crown of creation is contradictory a creature can create a wonderful things, but he can even to destroy much ... good and evil is in all of us depends only on us what we give more space ... in the world there are many people who have problems surviving and are dependent on the help of others because in their country do not have the opportunity to live in satisfactory conditions , but the most of children suffer ... each of us after death take only his deeds, therefore, not we waste time and let us give from what we have in addition to those who in need so they can at least die with dignity if they no longer have the possibility to to live with dignity ... Unfortunately not saying in EnWholeWorldish - am using PC Translator.
Copy link for text review
Hi there. This is Sylvester and I am from France. I am excited to introduce to you a wonderfull online business called "The Whole Whorld" It is an International Developement Program of Public Charity. A Partnership Fundraising that provides financial assistance to children with cancer, injuries and many other serious illnesses that need expensive high-tech medical treatment and rehabilitation. By doing good and joining the team, the generous group of participants shall contribute towards your revenue and you'll happily live your dreams! I have loved the system and its wonders and wish everyone to join. They raise funds to help the needy children of the world. By loving and helping children, we are looking after our future generation. If you have a good heart for others, this is the place to be. Let's make the world a better place by donating to charity! You have nothing to lose but a lot to gain!
Copy link for text review
Welcome my friend, my name is Iraklis Pastos and i 'm living in Chalkida city of Greece. I like "THE WholeWorld INTERNATIONAL COMMUNITY" for two reasons: REASON ONE: I want to help (economically) other participants in the community. REASON TWO:I want to help children with cancer and their families, to cope with the future optimistically. It's time to take a step further, both for our favorite persons, and for those who need us. Ι ΄m looking forward to see you soon. Thanks for your time. WITH APPRICIATE IRAKLIS PASTOS
Copy link for text review
name Josue from San Antonio Texas I joined to help the world lwherever it needs help joined November 28 decided to join because that's what I do with my free time and I love to help out because in this day and age it's hard to find Good people in the World I love the idea of getting the whole world because it takes more than one person to change the world I haven't received anything physically but mentally I am end it warms my heart to know that I can do a good deed everyone is Linden A helping hand
Copy link for text review
There are so many children and families with disabilities in this world that are in need of help; whether it be in support or financial help, many do not now where to look. I like the opportunity to be a part of a system that extending help threw out the world. We all need to work together to make this world a better place! I personally experienced a tragedy when my fifteen year old son was involved in a car accident, the experience was life changing and caused a chain reaction of changes in the family; but we held together with the grace of God and so many people that were praying for us and support. Giving is receiving; please continue to give.
Copy link for text review
Meu nome é Ademir,moro na cidade São lourenço,estado de Minas Gerais pais Brasil,decidi me juntar a Gol Line quando li que é por uma causa muita linda e que fui pelo lema que diz, ajudando que se recebe e é a pura verdade,é a lei da semeadura,quanto mais voce planta mais voce colhe e espero ajudar muito a WholeWorld,espalhando muito sobre ela e a ajuda que ela tem prestado,repassando a ajuda para aqueles que necessitam de ajuda,,e espero que muitos se ajuntem nesta causa,estaremos torcendo pra isso ou seja estaremos orando a DEus pra que isso possa acontecer o mais breve possivel,obrigado por fazer parte desta comunidade.
Copy link for text review
There is no place in the World offer You a business opportunity of a Life time income PLUS helping to the Charity for the Needed of our kids . Your TIME to invest in this WHOLE WORLD public charity will be more value than just getting more money in the bank account . another point I love is to tell my friends and family member and any one about how we raise the fund for charity is WHOLE WORLD . And to get a life time reward more than you though!! to your success Dustin D
Copy link for text review
Hola a todos los Socios de WholeWorld International. Yo me inscribí al Programa hace ya 11 meses e inmediatamente envié mi donativo para convertirme en Benefactor de tan aclamada Fundación. Este Proyecto tan brillante parte de una iniciativa de 3 amigos que un día se dieron a la tarea de encontrar una fórmula eficaz y atractiva que permitiera no solamente realizar una noble causa: ayudar a niños con cáncer de todo el mundo sino también ir formando poco a poco una gran Comunidad de gente altruista que se ayudaran entre sí a superar sus problemas económicos y financieros de tal manera que poco a poco fueran superándose y mejorando su vida y la de sus familias. A casi un año de haberme asociado a tan noble causa me congratulo de haberlo hecho y con gran entusiasmo me doy cuenta que nuestra Comunidad ha crecido durante este año a casi el doble en su número de afiliados benefactores y espero que en un futuro no muy lejano podamos lograr la gran meta soñada: superar el grave problema del cáncer de nuestros niños en todo el mundo y elevar el estatus económico de cada uno de sus socios. Felicidades a los socios Fundadores y a todos los Benefactores de la gran Comunidad WholeWorld International...!!
Copy link for text review
My name is Fatima, I'm Brazilian and I live in Los Angeles, it was a coincidence that I discovered Whole world on the internet, I found the idea very interesting and I decided to read more about it, I saw several videos and testimonials from people from various countries. I decided to take part and I'm still at the beginning of the walk, but I'm loving every moment, every discovery. It is a beautiful project that is very organized and allows you to help people and be helped at the same time.I am learning slowly and I hope to do everything right and be part of this great community for many years.My congratulations to the creators of Whole World that already has 160 Countries. thanks
Copy link for text review
People from all around the world will WholeWorldadly send you money! The system operates 100 %!!! INSTANT PAYMENT (company not holding money at all even for 5 minutes) The "Whole World" project a winner of RACE AWARDS 2014 in the nomination "Best Affiliate Program in the field of fundraising and charity"! Dear friends WAKE UP and don't waste precious time! Registration is FREE - JOIN US TODAY !!!
Copy link for text review
A nossa missão é deixar o planeta melhor do que o encontramos. E porque não fazer isso ajudando os outros e ao mesmo tempo ajudando-nos? Com este projeto podemos fazer exatamente isso: ajudar pessoas ao redor do mundo, criando uma rede mundial e unindo pessoas de diferentes países, e ao mesmo tempo criando abundância, prosperidade e sucesso nas nossas próprias vidas. Obrigado.
Copy link for text review
Buon giorno a tutti, sono Giuseppe Poncia, Italiano della provincia di Como, finalmente un programma intelligente per aiutare i meno fortunati, piu' si aiuta e piu si riceve, faro' del mio meWholeWorldio per divulgare al massimo questa splendida opportunita' di crescita, perche' nessun uomo e' tanto alto, come colui che si china per aiutare un altro essere vivente, questo e' il momento giusto per trasformare se stessi e la situazione in cui ci troviamo, l'amicizia e' l'unico cemento capace di tenere assime il mondo, buon lavoro e buona fortun a.
Copy link for text review
WHY WholeWorld?: WholeWorld is an innovative community income generation and economic empowerment system, with a wonderful opportunity to participate in WholeWorldobal charity work. Indeed I see the WholeWorld project as a veritable, viable and sustainable hence laudable, economic empowerment alternative to the masses around the world, in the face of geometric unemployment explosion, poverty and economic destitution. So I have identified with the WholeWorld opportunity to impact on peoples lives by way of community economic empowerment and thereby empowering myself economically, achieving what I cannot achieve individually. It is a innovative way of looking inwards for solution to a hydra-headed challenge of lack of income and money powers. By creating an IT/Internet-based system that provides equal opportunity for all, the charity component, and tapping the world population, at very minimal cost of about $6/month membership fee, I feel this programme is several steps ahead of its competitors. Most importantly, the WholeWorld economic solution/system/project drive is very much in line with my personal aspiration and strives: tapping the full potentials of the internet/IT to empower people, by enabling access to e-Job solution as a way out of the seeminWholeWorldy helpless WholeWorldobal unemployment, poverty and crimes situations. In short, WholeWorld is an IT/Internet-based innovative solution to WholeWorldobal income and charity needs. A call to self-community economic help and a call to serve humanity
Copy link for text review
Hello Friend, Mamlakat is here Good day everyone and Peace to your home. WHOLE WORLD International Development Program of Public Charity! No matter where are you from, no matter you are NETWORKER or just Internet user just have a look this UNIQUE SYSTEM "WHOLE WORLD INTERNATIONAL COMMUNITY", you must to know about and the choice is yours For 20 years of my work in the network business I found project Whole World it is the dream of every networker. IDEA Program WHOLE WORLD is the most amazing, UNIQUE system of the 21st century, where people earn by helping others and make sure that goodness still exists. It's unbelievable, but true! Charity, income, in one program! Maybe you think the project is not real, or someone who is better than you realize in the network business tells you that this is nonsense and tells you that the network business should be marketing a product or another.So do not believe - times are changing and the technology too.There is internet, there are people who have a desire earn himself and help others. Project WHOLE WORLD NON STOP, the program is already running stably from 2011 without any error with more than 145 Countries Whole World projects a winner of RACE AWARDS 2014 in the nomination "Best Affiliate Program in the field of fundraising and charity" Dear FRIENDS let's create the world anew with kindness WAKE UP and JOIN US TODAY Do not be afraid to make the first step to kindness. With Best Regards Mamlakat Kindness always returns twice.
Copy link for text review
I am so happy being here, nothing better than helping needy people wherever they are whatever they are. WholeWorld open the door for all of us to express our humanity, i remember a song on 80s done for Africa named "we are the word", and here is our song of the new century for the whole world "we are the WholeWorld". Many people getting rich by different ways, but in WholeWorld people getting rich by helping people, that's so special.
50 reasons why people participate in Whole World
Dear Friends, we have carried out a big survey among thousands of our participants, in which asked everyone of them to tell us the 10 most important reasons for their participation in Whole World.
As a result, we have received a lot of different answers that help us to compose a list of the 50 main advantages of the Program.
We have arranged this list in the form of separate pictures with a detailed description of each reason and presented it in this section. Be sure to get familiar with them and recommend all your partners to learn them, too. This information will help to better understand all the nuances of the Whole World Program and probably will reveal to you many new points that you did not even knew existed!
1
Legal and reliable company
It has been operating since 2011 within the legal field of all
countries of the world, and has already proven its reliability
over the years.
Legality and time proved reliability of the Company - this is, probably, one of the most significant reasons determining the participants' choice.
The company is officially registered in the Russian Federation as Whole World, LLC, and five years of a stable and successful work of the project confirm the vitality and effectiveness of the innovative fundraising model proposed by us.
We no longer need to prove anyone anything. ‪Whole World‬ works like clockwork and will work forever!

BUSINESS MACHINE
Get more clients without
inviting them personally!