Do you really want to delete your account?
After removal you will not be able to regain access to it
Partnership Fundraising

The XXI Century Business

$10 000 monthly - it's easy!

Take a look how it works

Give Kindness,

it comes back!
The Project has been working since 2011
...
Fundraisers from
160
countries
have already been with us!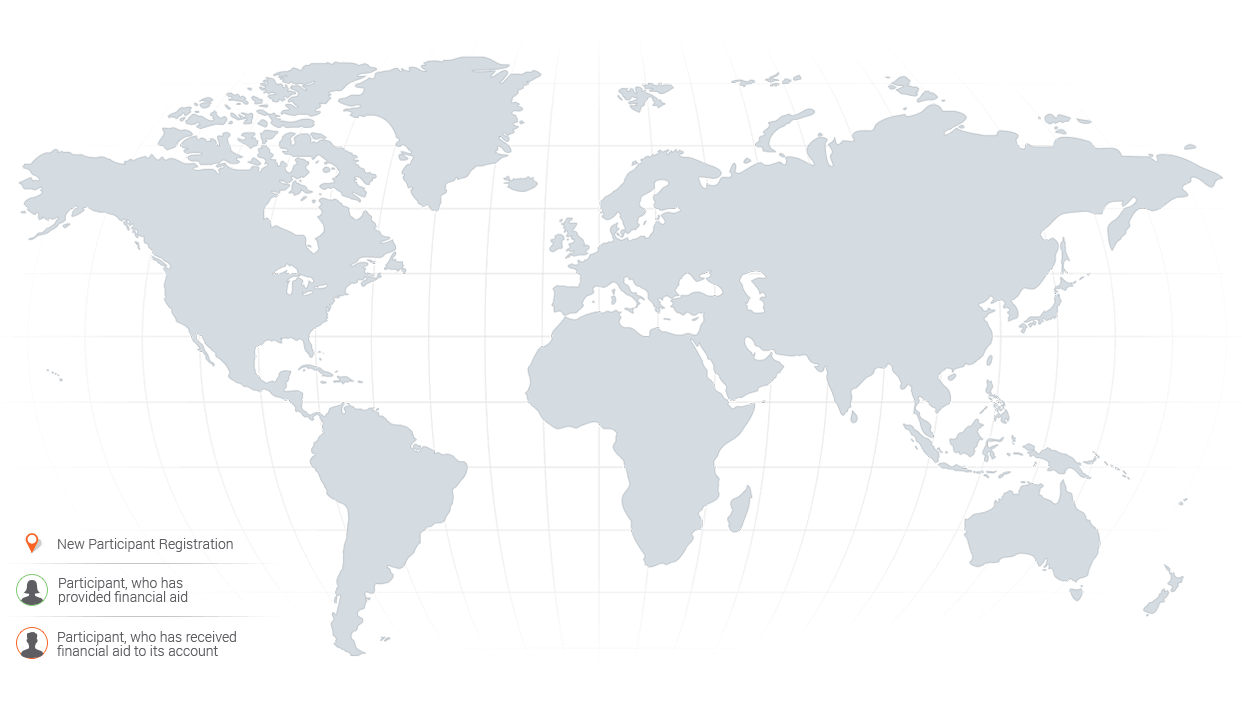 On 11th of November, we have turned 6 years old!
$%amount%
Благотворительное пожертвование
to CF Whole World
$%halfamount%
Account is inactive. Funds have been sent
to CF Whole World
Registered participants
This is the number of participants registered since the beginning of the project in November 2011.
Many of them have already become successful fundraisers.
%time% UTC

%fname% %sname%
Fundraisers received
This is the total amount of funds received by fundraisers since the beginning of the project in November 2011.
$%amount%

received

%fname% %sname%
Transferred to CF Whole World
This is the total amount of funds transferred by the participants for charity purposes during the whole period of cooperation of the project with
CF Whole World, i.e. since January 2013.
$%amount%

from

%fname% %sname%
900 000 are already with us!
We gift all the participants who will activate their accounts
until 31st October a
$10
bonus that can be used
3 simple steps to big success:
1
You take the charity relay baton
and make a small donation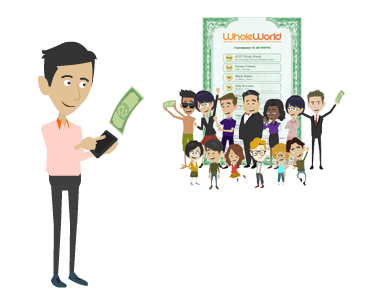 Thanks to a unique technical solution, all money transfers are automatically performed directly between the participants, bypassing the company's account!
2
You pass the relay baton to other people,
and they do the same thing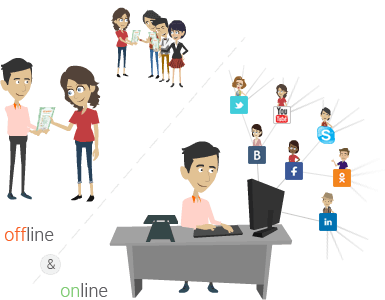 You pass the charity relay baton to other people,
and they, in their turn, pass it then and there!
In this way, your partnership structure is being formed,
and its depth can reach up to 7 generations.
The number of people you can personally invite
to participate in the project, IS UNLIMITED!
3
You will start receiving money transfers
from people from all over the world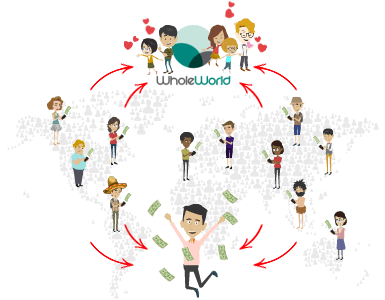 Every time any one of your partners in the team
makes a charitable donation, you will also get financial Benefit!
The more actively your partnership structure grows,
the more frequently you receive money transfers,
and, at the same time, the more money is sent to charity!
We have already helped
Oleg Kovalev
17 years old
Osteogenic sarcoma
After the health examination in February 2013, Oleg Kovalev was diagnosed with terrible osteogenic sarcoma in proximal metaphysis of right humerus. This news came as a blow to the whole family. After the diagnosis, Oleg's mother contacted our fund. In order to save Oleg it was necessary to perform a complex surgery to remove the part of the affected bone and install the imported endoprosthesis that the Whole World charitable community promised to pay for. The surgery to remove the part of the affected bone and install the endoprosthesis was performed on 22nd of August at Petrov Oncology Research Institute.
Ulugbek Dekhonov
7 years old
Hodgkin's Lymphoma
Ulugbek Dekhonov has a complex disease, a Hodgkin's lymphoma relapse. His aunt has asked the Whole World charitable fund for help. Since 2010, the boy was being treated in Uzbekistan, Tajikistan and the city of St. Petersburg, and his family was paying for the expensive treatment all that time. But in 2012, they were not able to pay themselves for the treatment any more. Thanks to the help of the fundraising movement, Whole World, Ulugbek received six anti-relapse chemotherapy cycles and radiation therapy treatment in 2013, at Petrov Oncology Research Institute. At the beginning of March 2014, after a long treatment, the so long-awaited remission had set in.
Andrey Lesser
15 years old
Left-sided idiopathic thoracic scoliosis, III degree
Andrey began to experience problems with his back at the age of 10. After a medical examination, he was directed to a hospital in the city of Tyumen, where the question of surgical correction was considered. The planned operation involves the surgical correction of the spinal deformity with implantation of expensive metallic structures. The fundraisers and benefactors of our community took the boy under patronage and fully paid for the treatment of Andrey.
Nikita Lykov
1 years old
Aid Provided:
111 300 USD
Bilateral retinoblastoma
In the age of six months, Nikita was diagnosed with retinoblastoma, or malignant tumour of retina of both eyes. Israeli doctors in Chaim Sheba Medical Centre promised not only to save the baby's life, but also save both his eyes. But an urgent hospitalization and a significant amount of money were required. With the direct participation of TGK-1, private sponsors and fundraisers of the Whole World movement, it was possible to collect in time the amount necessary to pay for the treatment of Nikita. The boy and his mother spent more than six months in the Israeli hospital. Now we are happy to inform that the doctors kept their promise. The boy is on the mend and has returned home.
Sasha Bushuyeva
13 years old
Right-sided idiopathic thoracic scoliosis, III degree
Sasha Bushuyeva was growing up healthy as a healthy child, she liked sport, dancing and was a fidget. But in September 2013, the girl began to complain of pain in the back and then a hump appeared. After consulting the specialists it became clear that the child suffers from 3rd degree scoliosis and a paid surgery in the city of Tyumen is necessary. The Whole World fund, with the full support of the Whole World charitable movement, has undertaken obligations to purchase expensive metallic structures for Sasha.
Anna Kolevatova
11 years old
Chondrosarcoma in proximal epimetaphysis
In January 2014, Anna was diagnosed with chondrosarcoma in proximal epimetaphysis of right ulna. An urgent surgery to remove the tumour and install the elbow joint endoprosthesis was required to save Anna's arm from amputation. We immediately started an emergency fundraising for Anna. The endoprosthesis for Anna was urgently manufactured in the United Kingdom. It was made using the latest technologies in the field of endoprosthetic care. The surgery to remove the tumour and install the endoprosthesis was successfully performed on 10th of April at Petrov Oncology Research Institute. A few days after the surgery, Anna moved her operated arm for the first time.
Ilya Fokin
17 years old
Severe injury
Ilya Fokin was seriously injured as a result of an explosion of a gas cylinder in 2007. As a result, he suffered multiple fractures of the shoulder blade and collarbone, the humeral head was seriously damaged and subsequently removed. The boy has undergone multiple surgeries, but the arm still has not been recovered. By decision of specialists from G.I.Turner Institute and advice of R.R.Vreden Russian Scientific Research Institute of Traumatology and Orthopaedics, it was necessary to perform an endoprosthesis replacement of the shoulder joint. It would allow to fix the arm and give the boy a chance to move the arm. The participants of the Whole World project have helped to collect the amount necessary to pay for the endoprosthesis and surgery.
Olga Pastuhova
15 years old
Congenital pathology
Olga was born without the elbow and fingers on her right hand. The muscles responsible for movement in the elbow also were not well-formed. A complex surgery and endoprosthesis installation were required for the arm recovery.The necessary amount was raised thanks to the Whole World community. The surgery was performed at G.I.Turner Scientific and Research Orthopaedic Institute for Children in St. Petersburg. The complex and laborious work of surgeons on forming the elbow joint took more than five hours. Now, Olga is undergoing rehabilitation.
Alexey Kovalenko
15 years old
Brain Tumour
On 22-st of November 2013, Alexey Kovalenko's mother asked the charity fund, Whole World for help. Her son was diagnosed with a malignant brain tumour, an emergency surgery was required. It was recommended to perform the surgery at the Division of Paediatric Neurosurgery of Berlin's university hospital Charité. The surgery was scheduled for 27-th of November, the amount of 41000 dollars had to be raised a few days before. About 3000 our fundraisers from more than 100 countries had done the almost impossible in only two days. It can only be called a miracle. The necessary amount was raised and the sutgery was done in time. Today, Aleksey lives life to the full.
Ilya Finagin
12 years old
Ewing's sarcoma of pelvic bones
In 2012, Ilya was diagnosed with terrible Ewing's sarcoma. The sarcoma has caused the affliction of pelvic bones and has led to the formation of metastases in the lungs and abdominal cavity. In September, Ilya was hospitalized into the 31-st City Clinical Hospital in Saint Petersburg, the Children's Oncology department. After six cycles of chemotherapy, it was necessary to remove the affected part of the boy's pelvis and install an endoprosthesis. Thanks to the efforts of the Whole World project and more than 3000 its participants, it was possible to raise the funds necessary for purchasing the expensive prosthesis manufactured in the UK. On 21-st of July 2013, Ilya underwent a difficult six-hour operation to install the pelvic bone endoprosthesis.
Alina Zhigalina
15 years old
Ewing's Sarcoma
In March 2013, Alina was diagnosed with on of the most aggressive malignant tumour, Ewing's Sarcoma of right femur. It was necessary to perform an expensive high-tech surgery to install the right femur endoprosthesis in order to save the child's life. There was practically no time for waiting. The fundraisers of our community came to help and raised funds for the purchase of the expensive prosthesis. The girl underwent an extremely complex and many-hours-long surgery at Petrov Research Institute of Oncology in St. Petersburg.
Maxim Gevorkyan
14 years old
Osteogenic sarcoma
Maxim Gevorkyan underwent treatment at Blokhin Cancer Research Center in Moscow. He was diagnosed with osteogenic sarcoma of right shin-bone. His family got the hope of life-saving treatment at the Scientific and Practical Center Solntsevo, where Maxim had to undergo an appropriate chemotherapy treatment. But Maxim's mother, who raised him alone, had not enough funds to pay for the treatment. And again, the fundraisers and benefactors of the Whole World community did not remain uninvolved. Already in two weeks after the request, Maxim was admitted for treatment by Scientific and Practical Center Solntsevo where he underwent the required treatment.
Olga Zabludina
18 years old
Ewing's Sarcoma
Olga Zabludina's mother asked the Whole World charitable fund for help in spring 2013. It all began in March 2012 during a medical examination, when Olga was diagnosed with terrible Ewing's sarcoma. Olga was admitted for treatment by an Israeli clinic, where the surgery on the left lung was performed and the surgery on the right one was planned. But before the second surgery, it was necessary to pay off the debt connected with the first one, but Olga's family did not have enough amount. Every day of delay could cost Olga Zabludina's life. The Whole World charitable community has transferred about 250 000 rubles to Zabludina's family.
Elina Kirilova
6 years old
Malignant Tumour of Joint
Elina was diagnosed with a rare and very aggressive form of cancer of the radial bone of the arm at the end of 2012. The additional analysis carried out in St. Petersburg revealed centrers of metastases in the lungs. It was decided to urgently hospitalize the girl for chemotherapy and surgery to remove the tumour and install the implant. The Whole World community has taken custody of Elina. In 2013, Elina underwent several cycles of chemotherapy treatment and a surgery to remove the tumour and install metal structures instead of the affected bone. Thereafter, the so long-awaited remission had set in.
Medina Murtazaliyeva
15 years old
Osteogenic sarcoma
Medina was diagnosed with a tumour of the shin bone. The doctors were fighting for her life during a year. A surgery was performed, but a year later the pain came back.After the health examination at Priorov Central Research Institute it became clear that the girl has a relapse and it is necessary to perform another surgery to replace the bone with an endoprosthesis. Because the quoted treatment was not available, and the girl needed a very urgent help, her parents asked the Whole World charitable fund for support. Thousands of participants of our community raised funds necessary to pay for the surgery and endoprosthesis for Medina. The surgery was successful and Medina returned to home after the rehabilitation period.
Ilya Demidov
7 years old
Brain Tumour
Ilya's parents asked us for help after the boy began suffering of epileptic seizures caused by residual tumour. The boy quickly gained weight and could not move himself. Ilya needed further investigations at N.P.Behterev Institute of Human Brain, because there was no necessary equipment in Murmansk. An additional testing and a new treatment were required, and thus the additional funds had to be collected. During a month, the amount required to pay for flights, accommodation and treatment was raised by the Whole World community team.
Edmond Hachatryan
12 years old
Osteogenic Sarcoma
Edmond Hachatryan is the first person under our care for whom the participants of our project were able to collect within only three weeks the amount necessary to pay for a growing endoprosthesis. The surgery was performed at the 31-th City Hospital in St. Petersburg by Dr. V.P.Silkov. After the successful surgery to replace the affected joint, Edmond underwent post-surgical chemotherapy and was discharged from the hospital. Now, the boy is at home, walks well and lives a full life.
Participants Reviews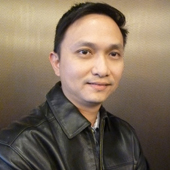 Paul Wiekel

Singapore, Singapore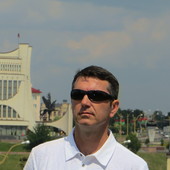 Sergei Karpovitch

Philadelphia, United States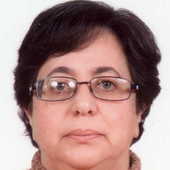 Zekuiya Khiat

Tlemcen, Algeria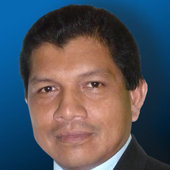 Gonzalo Valencia

Panama City, Panama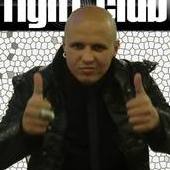 Dorde Marjanovic

Vienna, Austria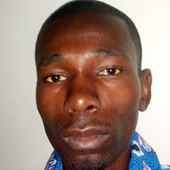 Amadou Mamoudou Diack

Dakar, Senegal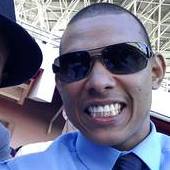 Gilbert Kelly

San Jose, Costa Rica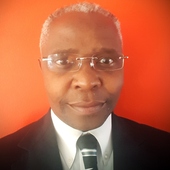 Sakhele Madolo

Johannesburg, South Africa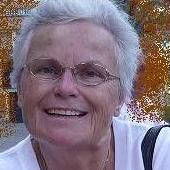 Helga Jaekel

Stuttgart, Germany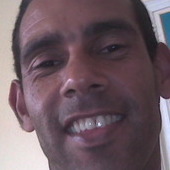 Clovis Jose

Recife, Brazil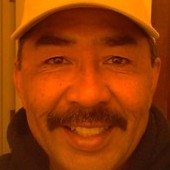 Allen Gradias

Santa Barbara, United States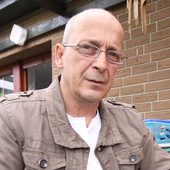 Michael Schulz

Oslo, Norway
Hugh Martin

Selma,AL, United States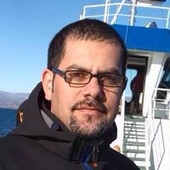 Jose Miguel Montecinos Sources

Santiago, Chile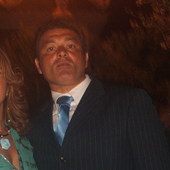 Natale De Risi

Avellino, Italy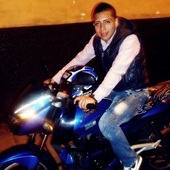 Marco Polino

Lima, Peru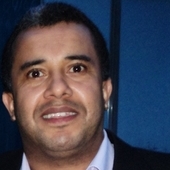 Ademir Adeval

Sao Lourenco, Brazil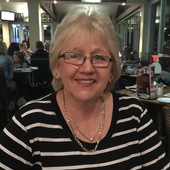 Anne Martin

MAUDSLAND, Australia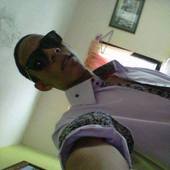 Angel Manuel Bautista Tejeda
Santo Domingo, Dominican Republic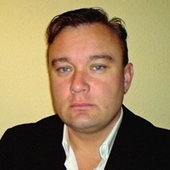 Mientus Raimund

Bocholt, Germany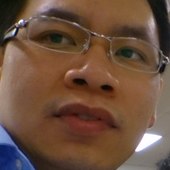 Phong Nguyen

Fort Worth, United States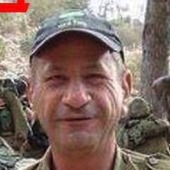 Menachem Grossman

Ramat Hashofet, Israel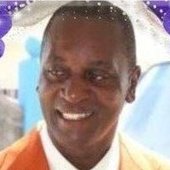 Renistien Brown

Arima, Trinidad and Tobago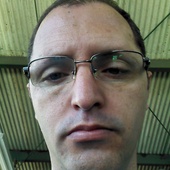 Agnaldo Wilson Pereira

Sao Paulo, Brazil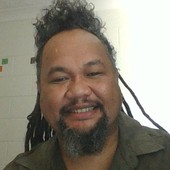 Fealofani Kanofou

Chatswood, Australia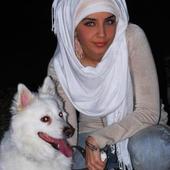 Loolee Thuraya

Mainz, Germany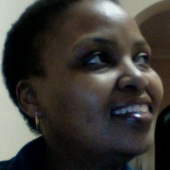 Fikile Mashinini

Durban, South Africa
Gena Barron

Petah Tikva, Israel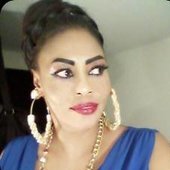 Rachel Brier

Bloomfield, United States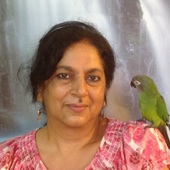 Vandana Pabrai

Pune, India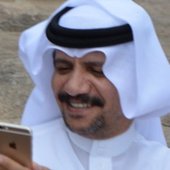 Mohammed Aldighrir

Najran, Saudi Arabia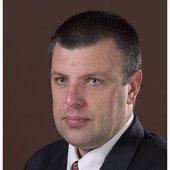 Vallot Ploompuu

Haapsalu, Estonia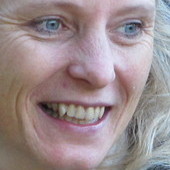 Nora Deischl

Munchen, Germany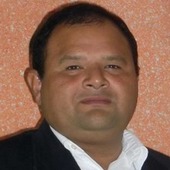 Sergio Noel Lopez

Tela, Honduras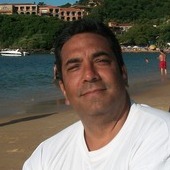 Omar Villarruel

Mendoza, Argentina
Esdras Mejia Tovar

Bogota, Colombia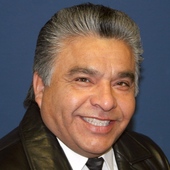 Fernando Hernandez

Patterson, United States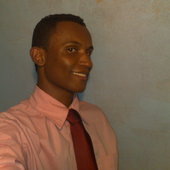 Gil Santos

Uberlandia, Brazil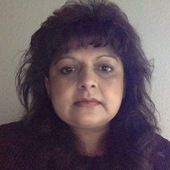 Anel Forrest

Sacramento, United States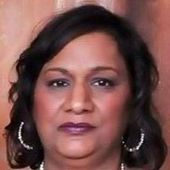 Anita Garg

Schaumburg, United States
Copy link for text review
WholeWorld is wonderful opportunity to help others who are less fortunate. I'm a christian internet marketer and have been online for over 12 years. One of my strugWholeWorldes is that online businesses tend to be self-serving. Big houses, big boats for the Big ME. :) I'm WholeWorldad I joined WholeWorld. And you should too. Rarely would you find a chance to unify an online business that pays you so lucratively - and allows you to help people who are less fortunate than yourself. I personally know of many people who wish to engage more in charitable acts. People whom God has blessed with way more than they need. And who are willing to lend a hand to fellow human-kind. If you know people like that or you have a similar heart of giving, join my team in WholeWorld. And help us make this world a better place.
Copy link for text review
We rise by lifting others. When people ask me what I want to be when I grow up I say that I want to be a wealthy enough so I can help others, seriously. But its not easy to become a Philanthropist With No money. Winston Churchill said "We make a LIVING by WHAT WE GET, but we make a LIFE by WHAT WE GIVE" "Only by GIVING are you able to receive MORE than you already have" once Jim Rohn said. What if I take it further and with one great system show you the path of how to become a Philanthropist & to make money for yourself wile helping others. How to help millions of those who in need of medical help and millions of those who still dream to become wealthy enough so they can help others too. This days we bring money to the banks and they getting richer every second, how about changing this and make your money work for you? Helping people get what they need most in life is at the heart of successful philanthropy. At first I was skeptical too, but then I thought "If I won't try I'll never know the answer". So, here I'm trying to fulfill my dream to become a wealthy Philanthropist. I haven't given enough away to help others in the past, but my hope is to become a leader and to show others that with this system we can help ourselves by helping others. Online you can become much more than a reactive donor - you can become a proactive, strategic, collaborative philanthropist tapping into the wealth of resources available at the tap of a keyboard or the click of a mouse. Join us.
Copy link for text review
I am a retired lecturer of the University of Sciences and Technology of Oran, Algeria. So I am from Algeria but I spent my childhood in France and received a bicultural education. As soon as I saw your site, I decided to join your community in spite of the difficulties I had to do my contribution from my country, but I did all my best to reach this goal. I want to congratulate the Whole World Team for such an idea to include so many people in the same direction, CHARITY. For now, let me appreciate the act of kindness that I have done thanks to you. My motto is "peace, health and harmony"
Copy link for text review
Esta organización y método de donaciones con perfil internacional, definitivamente que es la estocada final para todos los que queremos hacer un mundo mejor. No hay nada que reemplace la satisfacción de dar o ayudar a personas, aun sin conocerlas, es una bendición sobre todo saber que el mayor aporte va directo a la fundación que ayuda a niños con graves problemas de salud. Mi ideal es hacerle saber a muchas personas la esencia y el verdadero significado de este sistema de donaciones, que Dios los bendiga.
Copy link for text review
In my life I have worked many different jobs, trying in different ways to get to earnings. and many times I moved from scratch. Right now i have new scratch in my life. Originally am from Serbia. Since 2009 I have lived in Italy and from June 2013 in Austria. Through the life of me followed mainly the difficult situation, and I always asked for additional income and opportunity. Mostly I worked for a small change that would additionally earned. If I'm lucky, I'll work all my life for 6$ - 7$ / hour. However now I have six months without a job, and the only support I own is the whole world organization. 105$ / year is not a lot of investment which primarily can bring, socializing and signing of a new friendship, and then the potential financial well-being in these difficult times. After, a good review site Whole World, I decided to try this way of life. Live like a Benefactor, and the Charity Relay Race I want to bring in popularity as was the Ice bouquet Challenge and in September 2014 (Novak Djokovic, Conchita Wurst, Dan Bilzerian, Kristijan Kiki Golubovic) I had an unsuccessful attempt. Do not give up and from the first of April 2015 (Nik Vujicic, Usain Bolt, Paris Hilton, Jason Statham and Arnold Schwarzeneger), I decided to try again and now with even stronger desire for success. Officially I will open youtube channel and you will be able to see all my video files. What I want is to draw media attention and I run this program among celebrities. All the best!
Copy link for text review
I am Amadou Mamadou Diack, I am a young Senegalese, I am in Dakar Senegal. I knew Whole World by internet search. I came because I saw that the concepte was very good, the first is to help the world's children is very good and Secondly you can get help from everyone. a good slogan: help the children of the world, the world helps you
Copy link for text review
Hello my name is Gilbert Kelly and i am from Costa Rica. I decided to join this community on May 5th after seeing an announcement in a Social Network. I decided to Invest time and Money on this because have always liked the Idea to help others and the best thing is that WholeWorld International rewards you for doing it. After joining i have talked to friends and related people about this amazing option and so far i have two members enrolled and certificated . We are so excited about helping others grow with this Company. My Goal is to create a great organization of leaders interested in helping others around the world so we can continue providing to others a better option and positive way to better life style aswell.
Copy link for text review
My name is Sakhele Madolo from South Africa, Johannesburg. I discovered Whole World from the internet this year and I gave myself enough time to learn about it through reading and videos in the website. I immediately liked everything about Whole World and decided to be part of this community. Developing this International Charity program is a must for me, I'm very WholeWorldad that Whole World is a already established company, all I need is to just to spread it's business concept. Because today (July 20, 2017) is my first day as a fully fledged member, I'm going to do so (from today) by utilizing social media platforms like facebook, twitter, Instagram, whatapp as well as online live presentations through Join.Me platform. I anticipate great results from my campaigns. Thank you very much to all the brains behind this project, it is indeed worthwhile to help people in need whilst benefiting at the same time. May God bless this company that it may permeate every country and every individual throughout the whole world.
Copy link for text review
I joined to this programm to conect with many people worldwide, join the international charity programm Whole World and I hope to gain with my work to with a lot of al persons who want to be involved. with all. I live in Stuttgart in Germany The results since 2 years are not so good, as I hoped, but now it can be, that people who join also pay to all of us ...being in this way a perfect referal for the programm.
Copy link for text review
Meu nome é Clovis José, eu sou brasileiro, entrei a poucas semanas nesta comunidade porque recebi um convite de um membro, e ao assistir o vídeo gostei da forma como é feito o programa de caridade da WholeWorld, que tem ajudado financeiramente várias instituições e pessoas ao redor do mundo. Vejo na WholeWorld a possibilidade de ajudar pessoas que precisam de auxílio e consequentemente receber o mesmo apoio de outros.
Copy link for text review
Hello My Name Is Allen Gradias and im from Santa Barbara California How I was invited to donate to a great cause of helping children from Russia about nine months ago . but does it really matter where someone is from help is help and there are a lot more people out there that need help I think this is part of are duty as people to help each other not just because we are going to benefit from it but because we are people and it always feels better to give I havent made a dime with this yet but I dont regret a thing and I think this is a great concept and cause. And remember if you can help someone once a day I think it will make you live longer.
Copy link for text review
People from all around the world will WholeWorldadly send you money! The system operates 100 %!!! INSTANT PAYMENT (company not holding money at all even for 5 minutes) The "Whole World" project a winner of RACE AWARDS 2014 in the nomination "Best Affiliate Program in the field of fundraising and charity"! Dear friends WAKE UP and don't waste precious time! Registration is FREE - JOIN US TODAY !!!
Copy link for text review
My name is Hugh Martin I am from Selma, AL. I join this organization on Monday 4/25/16, registered on Sunday 4/24/16. The reason I decide to join this community, I like giving to help others, in this case sick kids. Kids are our future, we must give to keep them well. We must teach them so they can lead the way. I also like the business opportunity of Whole World Charity. I am very excited about this organization. I will do all I can to help others, and help myself to the best of my ability. I want to be a success in this charitable community.
Copy link for text review
¿Por qué WholeWorld? WholeWorld es una innovadora y maravillosa oportunidad de participar en una labor mundial de caridad y además de generar ingresos. Veo esta iniciativa como una real, y además, loable, alternativa económica muy viable y sostenible para las personas de todo el mundo, frente a la explosión del desempleo, la pobreza y la miseria económica. Me he identificado profundamente con este proyecto para generar un impacto en la comunidad de América Latina, logrando lo que no puedo lograr individualmente. Se trata de una forma de mirar hacia adentro para encontrar solución a un desafío con muchas aristas por la falta de oportunidades de ingreso. Mediante la creación de un sistema basado en la internet que ofrece una posibilidad para todos y un componente con un valor incalculable llamado "caridad". Siento que este sistema está varios pasos adelante de cualquier compañía. Lo más importante: el programa permite participar de un proyecto económico WholeWorldobal que está muy de acuerdo con mi aspiración personal y me esforzaré al máximo para aprovechar el potencial que tienen la internet y las redes sociales, además, en ayudar capacitando a las personas que se interesen y permitir el acceso a esta solución para generar ingresos online como una forma de aportar mi grano de arena para contrarrestar el desempleo y la pobreza. En resumen, WholeWorld es una solución innovadora basada en internet que se enfoca en dos ámbitos, generación de ingresos y caridad. Un llamdo a servir.
Copy link for text review
Buona Vita a tutti! mi chiamo Natale De Risi e sono Italiano, vivo in Avellino, ho aderito al progetto Whole World perche'lo trovo molto interessante, senza "retorica", aiutare WholeWorldi altri e perche' no' anche se stessi! la Beneficenza fa bene aWholeWorldi amici ed anche ai Nemici, vivi e lascia vivere- G R A Z I E! WHOLE WORLD per averci scelto!!!
Copy link for text review
Marco Polino - Lima - Perú Una amiga me invito a ver el vídeo, me pareció super interesante la propuesta que se veía. después de analizar toda la estrategia de WholeWorld me di cuenta que es una empresa que te da la oportunidad de cambiar de estilo de vida poniendo de tu esfuerzo y ganas, solamente por invitar amigos a que donen y de eso nos y se benefician todos, solo personas con mente ganadoras y brillantes pueden entender este sistema como una oportunidad para que cambien su vida para siempre, a si que los invito a participar d e este sistema a todas aquellas persona que quieren ir por el camino de sus objetivos y no sueños. yo tengo el plan de poner mi 100% para tener resultados satisfactorios y poder poner una empresa donde pueda contribuir con la sociedad y disminuir la falta de empleo,especialmente en mi entorno ofreciéndoles las mejores propuestas económicas. ese es mi objetivo.! Gracias WholeWorld Internacional.
Copy link for text review
Meu nome é Ademir,moro na cidade São lourenço,estado de Minas Gerais pais Brasil,decidi me juntar a Gol Line quando li que é por uma causa muita linda e que fui pelo lema que diz, ajudando que se recebe e é a pura verdade,é a lei da semeadura,quanto mais voce planta mais voce colhe e espero ajudar muito a WholeWorld,espalhando muito sobre ela e a ajuda que ela tem prestado,repassando a ajuda para aqueles que necessitam de ajuda,,e espero que muitos se ajuntem nesta causa,estaremos torcendo pra isso ou seja estaremos orando a DEus pra que isso possa acontecer o mais breve possivel,obrigado por fazer parte desta comunidade.
Copy link for text review
Hi Folks and to ALL The Countries of the WORLD...I am so, so, excited to be part of this WONDERFUL, AMAZING, GOD GIVEN CHARITY THAT I HAVE BEEN INTRODUCED TO & that I can-not believe I can HELP so many children/adults who are sick in hospital that may not have MONEY to pay the BILL, NOW, WE CAN HELP WITH THE BILL THANKS TO "WHOLE-WORLD" & their Directors, Management & wonderful staff!!! My husband & I plus my whole family can be HELPED by being REWARDED by sharing this AMAZING PROGRAM TO OTHER PEOPLE...It's a great idea to help others & myself & GET PAID TO DO IT-LOVE IT!!! Thank You "Whole-World" Anne Martin from Queensland, Australia... Rgds - Anne Martin.. Queensland, Australia...
Copy link for text review
Hello my name is Angel Manuel Bautista I'm from Dominican Republic, between last night and I decided to because I saw that it is a good opportunity to help people, the idea of charity for everyone program was what caught my attention, I intend to achieve one of the highest levels facing the program :D
Copy link for text review
Das ist es, was der Himmel wünscht: Wer Kraft hat, soll anderen helfen; wer Weisheit besitzt, andere lehren; wer Reichtum erwirbt, ihn mit anderen teilen. Nutze die Gegenwart für Deine Zukunft Wer immer nur das tut, was er immer getan hat, wird auch immer nur das bekommen, was er immer bekommen hat. Rajmund Mientus 1967 - 2068
Copy link for text review
Hello World; - My name is Phong Nguyen, and I'm from Vietnam. - I came to America since 1992 to Present. - I was joined the Whole World Programs on August 26, 2015. - The reason for me to join the community is because I wanted to support people all over the world, but I also need people around the world to support me as well. We all wanted to support everyone around the world, but we also need people around the world to support as well, right? That's why I joined the Whole World Community and the only community that truly support people around the world. - I Completed my Financial Aid on August 28, 2015. - I Purchase the Business Machine with the Ultimate Package on August 29, 2015. - I started getting 10 New Partner Registration on August 29, 2015. - I got my first Financial Aid on September 01, 2015. - Today, September 02, 2015. I received 40 New Registration. - Finally, I would like to say thank you to the Whole World giving me the opportunity to support people around the world, and the same time I have the opportunity to start changing my financial support. Support People around the world, and people around the world support you, that's so amazing! I am so happy to support people now, and more happly when I start getting support from people around the world. - DON'T KNOW WHO THEY ARE - DON'T WORRY - SUPPORT THEM - OTHERS ALSO DOESN'T KNOW YOU, BUT THEY WILL SUPPORT YOU ALONG THE WAY. GOD BLESS! To your success Phong Nguyen
Copy link for text review
Good luck to all people who take part in this program. I hope that this charity help more children throughout the world and those who suffers from conflict also benefit. I am in the process of learning this business and my ambition is to really help. The word Menachem in the Hebrew Language means to Comfort. I really from the bottom of my heart love to help people. As you see in my picture I wear a cap and behind me are my soldiers where I volunteer. We went on a long hike. They call me Daddy Menachem because I act like a father to my soldiers in the Israeli Army. I am very proud and able to volunteer to help people.
Copy link for text review
My name is Renistien Brown and I am from a small island in the southern part of the cariibbean chain called Trinidad and Tobago. I decide to join this community immediately after the invitation because it resonates within me and I am happy to be associated with such an organization The idea behind the development of the international charity program Whole World carries a solid , supportive and caring foundation . I consider it as a win / win to all parties involve as well as an inspiration to increasing such services overall. I am grateful to my sponsor and this program knowing that I can contribute in some measure to it"s development and support in future endeavors saving , increasing and changing lives.
Copy link for text review
Olá Sou Agnaldo W. Pereira e moro em São Paulo no Brasil. Eu estava pesquisando uma forma de ter uma renda extra alem da que tenho e me deparei com um video no youtube que mostrava como era dinamico esta ferramenta e a sua iniciativa em ajudar as crianças com cancer. Achei a idéia fenomenal ao mesmo tempo que ajudo as crianças ajudo os outroa e sou ajudado tambem. Não se limite am ajudar o proximo e a si mesmo.
Copy link for text review
Greetings !! Talofa, Bula, Kiaorana,malo lelei, malo ni,Kiora, My name is Fealofani Kanofou and I was born in Tuvalu in one of the tiny atoll outer Island known as Niutao. It is located in the Pacific Ocean close to the Equator. I was raised up in a poor family and we moved from places to places so we can have good Education so we can support our family. It was a tough life. and I understand a life of a poor person inside out. I grew up and see my family Life style compare to the rich people. I always have the fire inside me that one day I want to save money to become rich. I always surf the net and see opportunity that promised to make money i bought courses after courses some of them are good but some, are just kind of scams not helping people but just ripping off people, which i believe is not good cos is not a Team work, supporting one another. when I came across WW i looked at the foundation and I love it. cos not only the $50 dollars goes to the children charity. but the other $50 dollars is divided among the Team. for me it is a good platform and a solid foundation. I have big ideas for this company and see a big growth in the coming years so we can all help other people live the life of their dreams. I believe WW should be share to all our Pacific brothers and sisters and the growth of this baby will go viral on the net..I will love to see my success with WW and i believe If I can be success you can be success too. Now IS your TURN to tell your STORY. God Bless!
Copy link for text review
I live in deutschland i am 30 years old I think the idea of ​​the project is very successful , If all people confidence this project it will be the most successful programs in the world, especially that the basis of the project is help children with cancer and also through the project people can help each other,this project is not famous in arabic country and in alot of countries ,i will make it famous
Copy link for text review
My name is Fikile from Durban, I love the idea of the international charity program cos for me it is a way of touching lives who are in need. Knowing that I have somewhat made a difference with my little donation gives me the fulfilment. I plan to tell more people about Whole World and the fact that what you do comes back to you either good or bad that is why I choose to do good.
Copy link for text review
Hi Friends! My name is Gena and I wanted to welcome you to this incredible opportunity of helping children in need and in turn earning amazing income from home! It's a great feeling to help children and a great feeling to work from home! I love it when I get the organization sending me updates about my account via SMS - I feel connected even more! It is the law of this universe to give before you receive... here is your chance too! Join now! Talk to you soon, Gena :)
Copy link for text review
My name is Rachel i am from connecticut came across Whole World throw an AD in a group on Facebook I decided to join whole world International in 10/31/2015 why i decided to join? because you show me a real way of making money and helping other people. My plan are to continue helping children and charities around the world why don't you join now? Thanks To Whole World God Bless You !
Copy link for text review
My dear other selves, my name is Vandana Pabrai. I am from Pondicherry, INDIA. My goal is to raise the Consciousness on Earth by linking the self Within to the Self Without. My charity work will be mostly for Animal Welfare. This morning I woke up with an Electricity Bill which I am not able to pay so I started searching for ways to make money online, while I chanted my OM mantra to The Universe and to Source to help me find something that will resonate with my soul's purpose and I kept scrolling and searching until I see your PROPOSAL. I have a very big DREAM of making a Hollywood Movie on Consciousness, a Floating City on the Sea in the shape of a Golden Pyramid, help Field Hockey in INDIA to return in all its WholeWorldory. Hold classes on Consciousness by spreading the Divine Word of LOVE AND ONENESS.
Copy link for text review
I am so happy being here, nothing better than helping needy people wherever they are whatever they are. WholeWorld open the door for all of us to express our humanity, i remember a song on 80s done for Africa named "we are the word", and here is our song of the new century for the whole world "we are the WholeWorld". Many people getting rich by different ways, but in WholeWorld people getting rich by helping people, that's so special.
Copy link for text review
Hello, my name is Vallot Ploompuu and I am from Estonia. I decided to join this community on March 6th after seeing an announcement in a Social Network. I decided to Invest time and Money on this because have always liked the Idea to help others. My Goal is to create a great organization of Leaders interested in helping others around the world so we can continue providing to others a better option and positive way to better life style as well.
Copy link for text review
Hello: I live in Muenchen, Germany I joined since two years ago, it´s a pity, but I didn´t gain as I hoped, the most of people who join, don´t pay the necesary dollars for the charity and the team I feel that this idea is perfect and good for all, but everybody has to fulfill the rules wanted so the programm can be successful also for the charity worldwide.. Perhaps it is difficult to understand for someone how to manage to pay. For the future I hope, that all will be successfull for all.
Copy link for text review
Me llamo Sergio, soy de Honduras, soy profesor, me topé con información en YouTube me intereso la idea y empecé a investigar este proyecto, me di cuenta que hay muchos testimonios de éxito y de paso ayudando a otros, el proyecto whole world es un proyecto loable, el ayudar a los demás es una acción digna de apoyar, máxime si son niños los beneficiados de esta acción, por otro lado si ayudando te ayudas a ti mismo, es la ecuación perfecta hacia un futuro de autosatisfacción al compartir con amor y éxito al crear una plataforma económica hacia tus proyectos y sueños más anhelados y mejor aún si te ayuda en los momentos difíciles. Únete y no desperdicies esta posibilidad de éxito, a veces el riesgo es la base del exito.
Copy link for text review
Soy de Argentina Decidí sumarme a la comunidad de WholeWorld para ayudar y porque me pareció una empresa seria. También quiero ser recompensado y lograr independencia financiera. Y si esto funciona como dicen mis compañeros de la comunidad con más experiencia en la compañía, donaré más dinero. Un saludo a todos los hispano hablantes!
Copy link for text review
soy inversor técnico independiente en forex, 6 años de experiencia , siempre he querido ayudar a la comunidad, y no encontraba la forma de hacerlo ya que hay mucha gente engañadora en la red, y hace pocos días buscaba una fundación para ayudar a la gente y pues conocí WholeWorld International, donde se puede ayudar y ganar dinero al tiempo , al principio no me parecia convincente pero aqui estoy, ya que veo mucha seriedad y Gente sincera. No he obtenido ningun resultado todavia porque es mi primer dia, pero estoy con la expectativa, que sucedera ? Funcionara? Es Real? " Solo espero beneficiar y ser beneficiado"
Copy link for text review
There are so many children and families with disabilities in this world that are in need of help; whether it be in support or financial help, many do not now where to look. I like the opportunity to be a part of a system that extending help threw out the world. We all need to work together to make this world a better place! I personally experienced a tragedy when my fifteen year old son was involved in a car accident, the experience was life changing and caused a chain reaction of changes in the family; but we held together with the grace of God and so many people that were praying for us and support. Giving is receiving; please continue to give.
Copy link for text review
Olá Sou Gilvan Santos. Atualmente estou morando no Brazil. Tomei a decisão de participar dessa comunidade porque acredito que apenas uma pessoa não pode melhorar o mundo. Mais se essas pessoas reunir suas forças a mudança se torna real. Estou bastante alegre e confiante a respeito de minha participação na wholeworld. Acredito que são as boas intenções e as boas ideias que revolucionam o mundo. Apesar do mundo estar passando por crises, acredito que esse programa de caridade internacional poderá melhorar muito, a vida das pessoas tanto particular como familiar Estou iniciando na comunidade, por isso estou torcendo muito pelo sucesso de todos. Desde já agradeço.
Copy link for text review
Hello World my name is Anel and I am born 51 years ago in United States ancestors Fiji Islands/India I was doing some research work online and came across the Whole World opportunity on accident. I am so grateful for this miracle that led me to this site. I watched the video and it really inspired me I like the idea and the structure of this International charity program. I would be giving a gift to the Universe and then be rewarded with lifetime of income . Saving lives of children all over the world and helping myself in the process. We are the World, We are the Children, We are Universal Love Its only 1 month that i started and seeing wonderful results! Thank You Universe!
Copy link for text review
Hi Friends, My name is Anita Garg and i am from USA. It's a great feeling to help children and a great feeling to WORK FROM HOME. It is the law of this universe to give before you receive... here is my chance too! Many people getting rich by different ways, but in Whole World people getting rich by helping people, that's so special. Remember if you can help someone once a day I think it will make you live longer. I'm new here and just getting started. Looking forward to working with Whole World and the people here. Will update as I move forward.
50 reasons why people participate in Whole World
Dear Friends, we have carried out a big survey among thousands of our participants, in which asked everyone of them to tell us the 10 most important reasons for their participation in Whole World.
As a result, we have received a lot of different answers that help us to compose a list of the 50 main advantages of the Program.
We have arranged this list in the form of separate pictures with a detailed description of each reason and presented it in this section. Be sure to get familiar with them and recommend all your partners to learn them, too. This information will help to better understand all the nuances of the Whole World Program and probably will reveal to you many new points that you did not even knew existed!
1
Legal and reliable company
It has been operating since 2011 within the legal field of all
countries of the world, and has already proven its reliability
over the years.
Legality and time proved reliability of the Company - this is, probably, one of the most significant reasons determining the participants' choice.
The company is officially registered in the Russian Federation as Whole World, LLC, and five years of a stable and successful work of the project confirm the vitality and effectiveness of the innovative fundraising model proposed by us.
We no longer need to prove anyone anything. ‪Whole World‬ works like clockwork and will work forever!

BUSINESS MACHINE
Get more clients without
inviting them personally!