Do you really want to delete your account?
After removal you will not be able to regain access to it
Partnership Fundraising

The XXI Century Business

$10 000 monthly - it's easy!

Take a look how it works

Give Kindness,

it comes back!
The Project has been working since 2011
...
Fundraisers from
160
countries
have already been with us!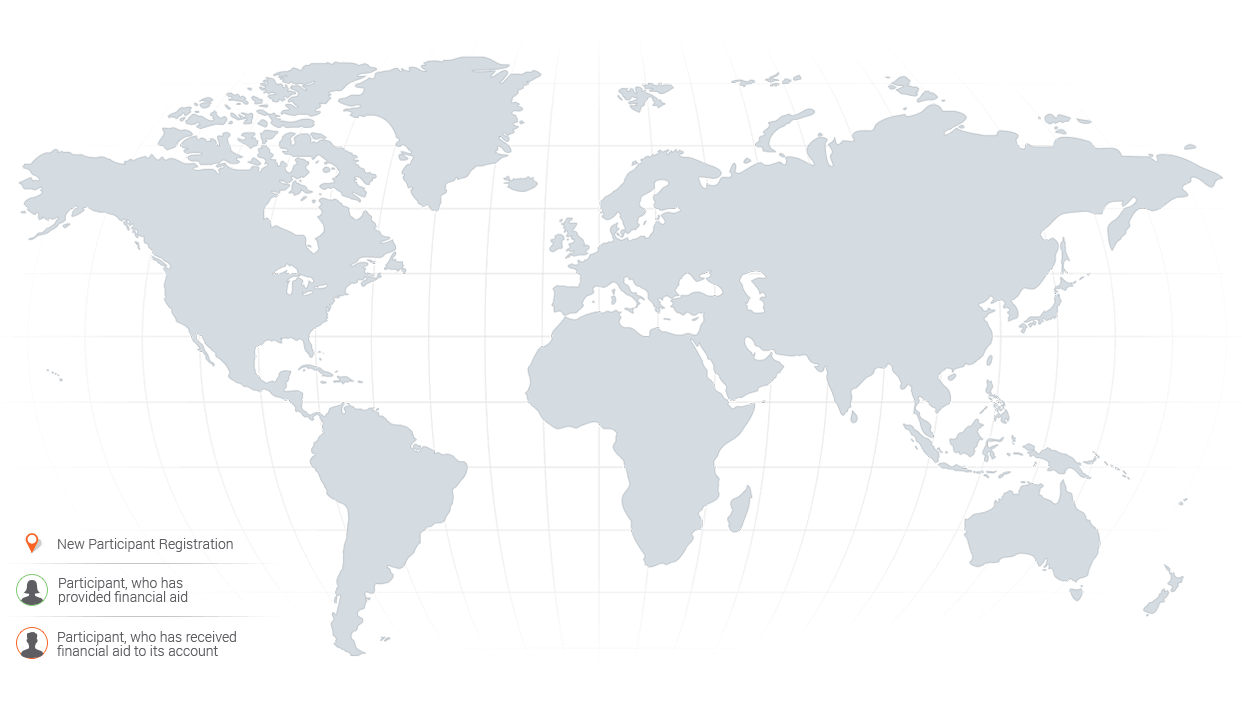 On 11th of November, we have turned 6 years old!
$%amount%
Благотворительное пожертвование
to CF Whole World
$%halfamount%
Account is inactive. Funds have been sent
to CF Whole World
Registered participants
This is the number of participants registered since the beginning of the project in November 2011.
Many of them have already become successful fundraisers.
%time% UTC

%fname% %sname%
Fundraisers received
This is the total amount of funds received by fundraisers since the beginning of the project in November 2011.
$%amount%

received

%fname% %sname%
Transferred to CF Whole World
This is the total amount of funds transferred by the participants for charity purposes during the whole period of cooperation of the project with
CF Whole World, i.e. since January 2013.
$%amount%

from

%fname% %sname%
900 000 are already with us!
We gift all the participants who will activate their accounts
until 30th September a
$10
bonus that can be used
3 simple steps to big success:
1
You take the charity relay baton
and make a small donation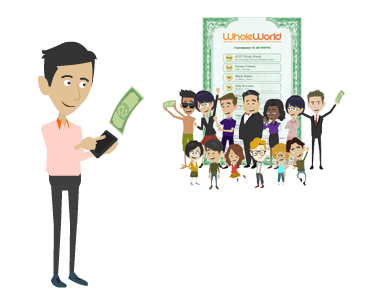 Thanks to a unique technical solution, all money transfers are automatically performed directly between the participants, bypassing the company's account!
2
You pass the relay baton to other people,
and they do the same thing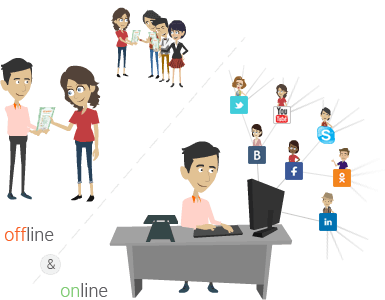 You pass the charity relay baton to other people,
and they, in their turn, pass it then and there!
In this way, your partnership structure is being formed,
and its depth can reach up to 7 generations.
The number of people you can personally invite
to participate in the project, IS UNLIMITED!
3
You will start receiving money transfers
from people from all over the world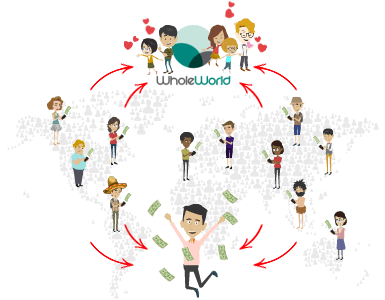 Every time any one of your partners in the team
makes a charitable donation, you will also get financial Benefit!
The more actively your partnership structure grows,
the more frequently you receive money transfers,
and, at the same time, the more money is sent to charity!
The 100% CashBack Campaign from 1st to 30th of September 2018
You will receive $100 back
right after the financial aid payment!
You will receive 20 PINs of $5 each
and will be able to activate 20 partners' accounts for free!
We have already helped
Oleg Kovalev
17 years old
Osteogenic sarcoma
After the health examination in February 2013, Oleg Kovalev was diagnosed with terrible osteogenic sarcoma in proximal metaphysis of right humerus. This news came as a blow to the whole family. After the diagnosis, Oleg's mother contacted our fund. In order to save Oleg it was necessary to perform a complex surgery to remove the part of the affected bone and install the imported endoprosthesis that the Whole World charitable community promised to pay for. The surgery to remove the part of the affected bone and install the endoprosthesis was performed on 22nd of August at Petrov Oncology Research Institute.
Ulugbek Dekhonov
7 years old
Hodgkin's Lymphoma
Ulugbek Dekhonov has a complex disease, a Hodgkin's lymphoma relapse. His aunt has asked the Whole World charitable fund for help. Since 2010, the boy was being treated in Uzbekistan, Tajikistan and the city of St. Petersburg, and his family was paying for the expensive treatment all that time. But in 2012, they were not able to pay themselves for the treatment any more. Thanks to the help of the fundraising movement, Whole World, Ulugbek received six anti-relapse chemotherapy cycles and radiation therapy treatment in 2013, at Petrov Oncology Research Institute. At the beginning of March 2014, after a long treatment, the so long-awaited remission had set in.
Andrey Lesser
15 years old
Left-sided idiopathic thoracic scoliosis, III degree
Andrey began to experience problems with his back at the age of 10. After a medical examination, he was directed to a hospital in the city of Tyumen, where the question of surgical correction was considered. The planned operation involves the surgical correction of the spinal deformity with implantation of expensive metallic structures. The fundraisers and benefactors of our community took the boy under patronage and fully paid for the treatment of Andrey.
Nikita Lykov
1 years old
Aid Provided:
111 300 USD
Bilateral retinoblastoma
In the age of six months, Nikita was diagnosed with retinoblastoma, or malignant tumour of retina of both eyes. Israeli doctors in Chaim Sheba Medical Centre promised not only to save the baby's life, but also save both his eyes. But an urgent hospitalization and a significant amount of money were required. With the direct participation of TGK-1, private sponsors and fundraisers of the Whole World movement, it was possible to collect in time the amount necessary to pay for the treatment of Nikita. The boy and his mother spent more than six months in the Israeli hospital. Now we are happy to inform that the doctors kept their promise. The boy is on the mend and has returned home.
Sasha Bushuyeva
13 years old
Right-sided idiopathic thoracic scoliosis, III degree
Sasha Bushuyeva was growing up healthy as a healthy child, she liked sport, dancing and was a fidget. But in September 2013, the girl began to complain of pain in the back and then a hump appeared. After consulting the specialists it became clear that the child suffers from 3rd degree scoliosis and a paid surgery in the city of Tyumen is necessary. The Whole World fund, with the full support of the Whole World charitable movement, has undertaken obligations to purchase expensive metallic structures for Sasha.
Anna Kolevatova
11 years old
Chondrosarcoma in proximal epimetaphysis
In January 2014, Anna was diagnosed with chondrosarcoma in proximal epimetaphysis of right ulna. An urgent surgery to remove the tumour and install the elbow joint endoprosthesis was required to save Anna's arm from amputation. We immediately started an emergency fundraising for Anna. The endoprosthesis for Anna was urgently manufactured in the United Kingdom. It was made using the latest technologies in the field of endoprosthetic care. The surgery to remove the tumour and install the endoprosthesis was successfully performed on 10th of April at Petrov Oncology Research Institute. A few days after the surgery, Anna moved her operated arm for the first time.
Ilya Fokin
17 years old
Severe injury
Ilya Fokin was seriously injured as a result of an explosion of a gas cylinder in 2007. As a result, he suffered multiple fractures of the shoulder blade and collarbone, the humeral head was seriously damaged and subsequently removed. The boy has undergone multiple surgeries, but the arm still has not been recovered. By decision of specialists from G.I.Turner Institute and advice of R.R.Vreden Russian Scientific Research Institute of Traumatology and Orthopaedics, it was necessary to perform an endoprosthesis replacement of the shoulder joint. It would allow to fix the arm and give the boy a chance to move the arm. The participants of the Whole World project have helped to collect the amount necessary to pay for the endoprosthesis and surgery.
Olga Pastuhova
15 years old
Congenital pathology
Olga was born without the elbow and fingers on her right hand. The muscles responsible for movement in the elbow also were not well-formed. A complex surgery and endoprosthesis installation were required for the arm recovery.The necessary amount was raised thanks to the Whole World community. The surgery was performed at G.I.Turner Scientific and Research Orthopaedic Institute for Children in St. Petersburg. The complex and laborious work of surgeons on forming the elbow joint took more than five hours. Now, Olga is undergoing rehabilitation.
Alexey Kovalenko
15 years old
Brain Tumour
On 22-st of November 2013, Alexey Kovalenko's mother asked the charity fund, Whole World for help. Her son was diagnosed with a malignant brain tumour, an emergency surgery was required. It was recommended to perform the surgery at the Division of Paediatric Neurosurgery of Berlin's university hospital Charité. The surgery was scheduled for 27-th of November, the amount of 41000 dollars had to be raised a few days before. About 3000 our fundraisers from more than 100 countries had done the almost impossible in only two days. It can only be called a miracle. The necessary amount was raised and the sutgery was done in time. Today, Aleksey lives life to the full.
Ilya Finagin
12 years old
Ewing's sarcoma of pelvic bones
In 2012, Ilya was diagnosed with terrible Ewing's sarcoma. The sarcoma has caused the affliction of pelvic bones and has led to the formation of metastases in the lungs and abdominal cavity. In September, Ilya was hospitalized into the 31-st City Clinical Hospital in Saint Petersburg, the Children's Oncology department. After six cycles of chemotherapy, it was necessary to remove the affected part of the boy's pelvis and install an endoprosthesis. Thanks to the efforts of the Whole World project and more than 3000 its participants, it was possible to raise the funds necessary for purchasing the expensive prosthesis manufactured in the UK. On 21-st of July 2013, Ilya underwent a difficult six-hour operation to install the pelvic bone endoprosthesis.
Alina Zhigalina
15 years old
Ewing's Sarcoma
In March 2013, Alina was diagnosed with on of the most aggressive malignant tumour, Ewing's Sarcoma of right femur. It was necessary to perform an expensive high-tech surgery to install the right femur endoprosthesis in order to save the child's life. There was practically no time for waiting. The fundraisers of our community came to help and raised funds for the purchase of the expensive prosthesis. The girl underwent an extremely complex and many-hours-long surgery at Petrov Research Institute of Oncology in St. Petersburg.
Maxim Gevorkyan
14 years old
Osteogenic sarcoma
Maxim Gevorkyan underwent treatment at Blokhin Cancer Research Center in Moscow. He was diagnosed with osteogenic sarcoma of right shin-bone. His family got the hope of life-saving treatment at the Scientific and Practical Center Solntsevo, where Maxim had to undergo an appropriate chemotherapy treatment. But Maxim's mother, who raised him alone, had not enough funds to pay for the treatment. And again, the fundraisers and benefactors of the Whole World community did not remain uninvolved. Already in two weeks after the request, Maxim was admitted for treatment by Scientific and Practical Center Solntsevo where he underwent the required treatment.
Olga Zabludina
18 years old
Ewing's Sarcoma
Olga Zabludina's mother asked the Whole World charitable fund for help in spring 2013. It all began in March 2012 during a medical examination, when Olga was diagnosed with terrible Ewing's sarcoma. Olga was admitted for treatment by an Israeli clinic, where the surgery on the left lung was performed and the surgery on the right one was planned. But before the second surgery, it was necessary to pay off the debt connected with the first one, but Olga's family did not have enough amount. Every day of delay could cost Olga Zabludina's life. The Whole World charitable community has transferred about 250 000 rubles to Zabludina's family.
Elina Kirilova
6 years old
Malignant Tumour of Joint
Elina was diagnosed with a rare and very aggressive form of cancer of the radial bone of the arm at the end of 2012. The additional analysis carried out in St. Petersburg revealed centrers of metastases in the lungs. It was decided to urgently hospitalize the girl for chemotherapy and surgery to remove the tumour and install the implant. The Whole World community has taken custody of Elina. In 2013, Elina underwent several cycles of chemotherapy treatment and a surgery to remove the tumour and install metal structures instead of the affected bone. Thereafter, the so long-awaited remission had set in.
Medina Murtazaliyeva
15 years old
Osteogenic sarcoma
Medina was diagnosed with a tumour of the shin bone. The doctors were fighting for her life during a year. A surgery was performed, but a year later the pain came back.After the health examination at Priorov Central Research Institute it became clear that the girl has a relapse and it is necessary to perform another surgery to replace the bone with an endoprosthesis. Because the quoted treatment was not available, and the girl needed a very urgent help, her parents asked the Whole World charitable fund for support. Thousands of participants of our community raised funds necessary to pay for the surgery and endoprosthesis for Medina. The surgery was successful and Medina returned to home after the rehabilitation period.
Ilya Demidov
7 years old
Brain Tumour
Ilya's parents asked us for help after the boy began suffering of epileptic seizures caused by residual tumour. The boy quickly gained weight and could not move himself. Ilya needed further investigations at N.P.Behterev Institute of Human Brain, because there was no necessary equipment in Murmansk. An additional testing and a new treatment were required, and thus the additional funds had to be collected. During a month, the amount required to pay for flights, accommodation and treatment was raised by the Whole World community team.
Edmond Hachatryan
12 years old
Osteogenic Sarcoma
Edmond Hachatryan is the first person under our care for whom the participants of our project were able to collect within only three weeks the amount necessary to pay for a growing endoprosthesis. The surgery was performed at the 31-th City Hospital in St. Petersburg by Dr. V.P.Silkov. After the successful surgery to replace the affected joint, Edmond underwent post-surgical chemotherapy and was discharged from the hospital. Now, the boy is at home, walks well and lives a full life.
Participants Reviews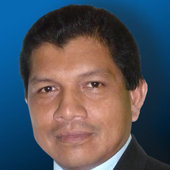 Gonzalo Valencia

Panama City, Panama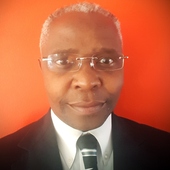 Sakhele Madolo

Johannesburg, South Africa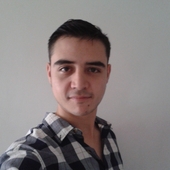 Erick Visconti

Chihuahua, Mexico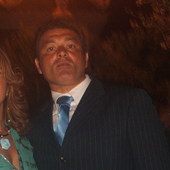 Natale De Risi

Avellino, Italy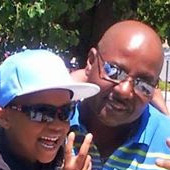 Jessie Barginear

Chicago, United States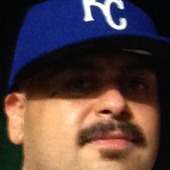 Josue Tello

San Antonio, United States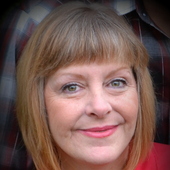 Terri Fuentes

Harker Heights, United States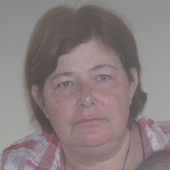 Lady Pamela Papa

Albi, France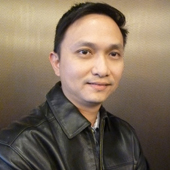 Paul Wiekel

Singapore, Singapore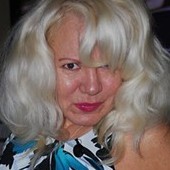 Margarita Zavala

Phoenix, United States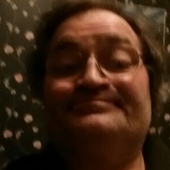 Armand Labossiere

Calgary, Canada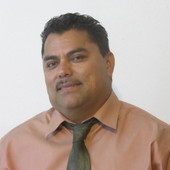 Salvador Vallejo

Oxnard, United States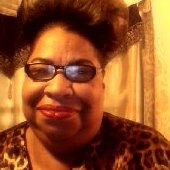 Julia Bellamy

Calabash, United States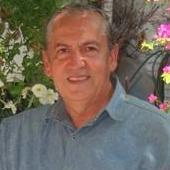 Gabriel Torres

Manzanillo, Mexico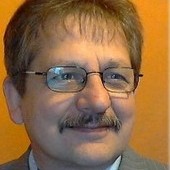 Hans-uwe Hoffert

Eisenhuettenstadt, Germany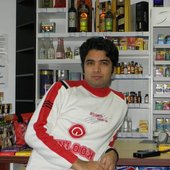 Paras Tandon

Lucknow, India
Gena Barron

Petah Tikva, Israel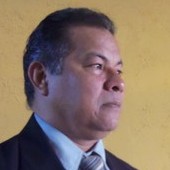 Edilson Costa

Valparaiso - Go., Brazil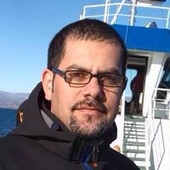 Jose Miguel Montecinos Sources

Santiago, Chile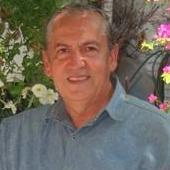 Gabriel Torres

Manzanillo, Mexico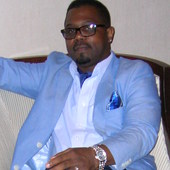 Dwane Hobbs

Scranton, United States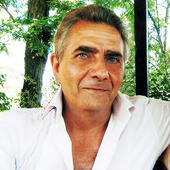 Guglielmo Nervegna

Bologna, Italy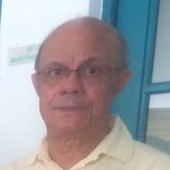 Hamid Ahmad

Singapore, Singapore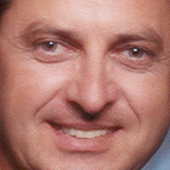 More Connection

Cluj, Romania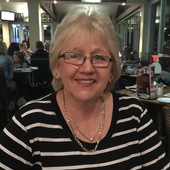 Anne Martin

MAUDSLAND, Australia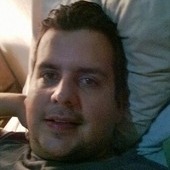 Juan Estrada

Guatemala City, Guatemala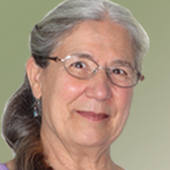 J Martel

Montreal, Canada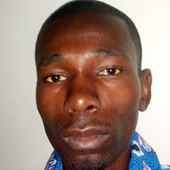 Amadou Mamoudou Diack

Dakar, Senegal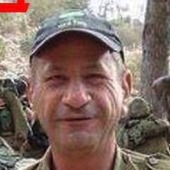 Menachem Grossman

Ramat Hashofet, Israel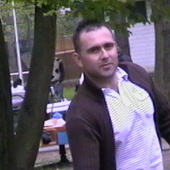 Deak-craciun Ferenc-csaba

Baia Mare, Romania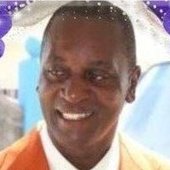 Renistien Brown

Arima, Trinidad and Tobago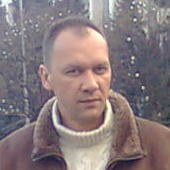 Andrei Vasilache

Chisinau, Moldova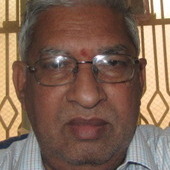 Subrahmanyam Kuchibhotla

Tirupati, India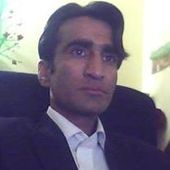 Zaheer Shakeel

Rawalpindi, Pakistan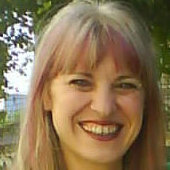 Manuela Nita

Bacau, Romania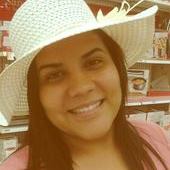 Gladys Otero

Cidra, Puerto Rico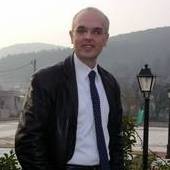 Iraklis Pastos

Chalkida, Greece
Hugh Martin

Selma,AL, United States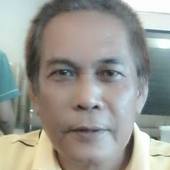 Paul Pruel

Davao, Philippines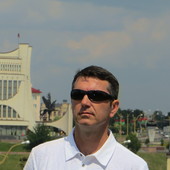 Sergei Karpovitch

Philadelphia, United States
Copy link for text review
Esta organización y método de donaciones con perfil internacional, definitivamente que es la estocada final para todos los que queremos hacer un mundo mejor. No hay nada que reemplace la satisfacción de dar o ayudar a personas, aun sin conocerlas, es una bendición sobre todo saber que el mayor aporte va directo a la fundación que ayuda a niños con graves problemas de salud. Mi ideal es hacerle saber a muchas personas la esencia y el verdadero significado de este sistema de donaciones, que Dios los bendiga.
Copy link for text review
My name is Sakhele Madolo from South Africa, Johannesburg. I discovered Whole World from the internet this year and I gave myself enough time to learn about it through reading and videos in the website. I immediately liked everything about Whole World and decided to be part of this community. Developing this International Charity program is a must for me, I'm very WholeWorldad that Whole World is a already established company, all I need is to just to spread it's business concept. Because today (July 20, 2017) is my first day as a fully fledged member, I'm going to do so (from today) by utilizing social media platforms like facebook, twitter, Instagram, whatapp as well as online live presentations through Join.Me platform. I anticipate great results from my campaigns. Thank you very much to all the brains behind this project, it is indeed worthwhile to help people in need whilst benefiting at the same time. May God bless this company that it may permeate every country and every individual throughout the whole world.
Copy link for text review
Hola gracias por estar aqui, He desarrollado un sistema que te ayudará a tener ingresos en paypal gracias a WholeWorld. Utilizando una técnica que combina marketing de afiliados y multinivel. Lo mejor de todo es que las personas que estan en mi red pueden desarrollar el mismo sistema gracias a que tengo los videos que el prospecto anda buscando en internet, respuestas a las preguntas mas comunes. plan de compensacion como pagar pruebas de pago como crecer la red, donde publicar y como hacerlo, ponte en contacto conmigo para poder hacer equipo.
Copy link for text review
Buona Vita a tutti! mi chiamo Natale De Risi e sono Italiano, vivo in Avellino, ho aderito al progetto Whole World perche'lo trovo molto interessante, senza "retorica", aiutare WholeWorldi altri e perche' no' anche se stessi! la Beneficenza fa bene aWholeWorldi amici ed anche ai Nemici, vivi e lascia vivere- G R A Z I E! WHOLE WORLD per averci scelto!!!
Copy link for text review
I believe in helping children! That's why I'm always taking pictures with my grandchildren. The first thing that I loved about the Whole World charity programs is that it's a community of like-minded people from all over the world joining hands to help our children. My Heart goes out to children who, of no fault of their own, were born with disabilities and sickness that many can't be healed. But, we can do all that we can to help cure as many as we can and provide some comfort to those we can't and let God do the rest. I joined this company WholeWorld just yesterday. After some long research and just watching for weeks I decided to join and take a chance. I have 20 potential members that I have sponsored under me already. And will have 1000 by the end of the month . Ask me how!!! Who;eWorld have helped millions of children all around the world. But not only that they help the members who volunteer to help and give to the Children. There is an old Bible saying, "Give and it shall be given unto you press down shaken together and running over shall men give into your bosom". This is a truth with this company. So far I have found that the more you give here the more you will receive. There is also another saying that says, " It's better to teach a man how to fish than to just give him some fish! Because with a few fish, he can eat for a day. But he learns how to fish he can eat for a lifetime". WholeWorld is teaching us so we can receive for a lifetime.
Copy link for text review
name Josue from San Antonio Texas I joined to help the world lwherever it needs help joined November 28 decided to join because that's what I do with my free time and I love to help out because in this day and age it's hard to find Good people in the World I love the idea of getting the whole world because it takes more than one person to change the world I haven't received anything physically but mentally I am end it warms my heart to know that I can do a good deed everyone is Linden A helping hand
Copy link for text review
I love lending a hand up to people in need:) I own a business that helps save lives by providing Emergency Records as a sleeve for anyone's identification. So that First Responders can assist someone on the scene of the emergency. I wanted to add Whole World to my business Portfolio, as I have been blessed by lending a hand up to others, I hope to be blessed in return with Whole World.
Copy link for text review
Hi, I am a new member of Whole of World charity. After loosing my husband last year, I realized how short life can be, and now to be able to help others gives me a great feeling inside. I feel like I am contributing to aid for people less fortunate than myself. The concept is easy and with a little money charities are being helped, and an income for your help is a bonus too. Children are vulnerable in the world, they rely on help, they are not equipped to cope on their own, this scheme is their hope. I aim to keep my donations going to help people All over the world. Find it in your heart and do a good deed today. It gives you a warm WholeWorldow, that you are helping. Joining has made me feel good about myself, grief is a hard thing to cope with, so join today, and tell all your friends about WHOLE WORLD charity.
Copy link for text review
WholeWorld is wonderful opportunity to help others who are less fortunate. I'm a christian internet marketer and have been online for over 12 years. One of my strugWholeWorldes is that online businesses tend to be self-serving. Big houses, big boats for the Big ME. :) I'm WholeWorldad I joined WholeWorld. And you should too. Rarely would you find a chance to unify an online business that pays you so lucratively - and allows you to help people who are less fortunate than yourself. I personally know of many people who wish to engage more in charitable acts. People whom God has blessed with way more than they need. And who are willing to lend a hand to fellow human-kind. If you know people like that or you have a similar heart of giving, join my team in WholeWorld. And help us make this world a better place.
Copy link for text review
Hi, just stated to get money in my account wow so happy thanks to the whole world wow god bless every one out there this work and the charity program for the Whole World is the best don't for get your bonuses. I was looking for a charity program on the net and the Whole World can up so I join and had to have patient and I did it like they said and there also so good with helping me just ask them .. break a leg! Thank you! margarita zavala
Copy link for text review
I am Armand from Calgary Alberta, Canada i seen a notice on freedom fighter network, from Gena Barron i became interested know more about this. I don't have any certainty at this time. I'M lost three months ago i filed bankruptcy I am very hard to get out . I have not achieved anything at this time. I'm unable to recruit any benefactors.
Copy link for text review
Welcome Salvador Vallejo here I recently live in Oxnard Ca and for the past 8 years I've been dedicated to find solution for people's needs,When I came across with Whole World I saw the potential way to change people's life for something good to me this is a very easy way to share info based on increasing values on a positive way that would make a difference in anybody's life . I'm here to support you and work together on moving forward. Thanks
Copy link for text review
Hi, I am Julia Bellamy and I am very WholeWorldad that I decided to join the community of Fundraisers! I started in March the Month isn't over and I actually seen signs of growth, not only in my back office but also in my Personality...I am really Blossoming! I enjoy telling folks about the program and seeing their response to it. Charity a Great cause for the Children in need, and a greater reward for me.. learning to communicate with others world wide is a dream in itself, one mind, one Purpose Yet similar Goals . I plan to work hard. earnestly showing new Participants The Steps I followed to become a Business Benefactor. hence enriching my experience in the developing of Character , being ready to comply with rules keeping focused on Charity and Reaping the benefits of gain. I would encourage anyone looking to work from home to sign up! but not only sign but activate your account and make your Donation of a mere Hundred Dollars Per Year! everyone does, and everyone Prospers! a wonderful concept...Hand to hand we WholeWorldadly embrace the Journey.
Copy link for text review
Hola a todos los Socios de WholeWorld International. Yo me inscribí al Programa hace ya 11 meses e inmediatamente envié mi donativo para convertirme en Benefactor de tan aclamada Fundación. Este Proyecto tan brillante parte de una iniciativa de 3 amigos que un día se dieron a la tarea de encontrar una fórmula eficaz y atractiva que permitiera no solamente realizar una noble causa: ayudar a niños con cáncer de todo el mundo sino también ir formando poco a poco una gran Comunidad de gente altruista que se ayudaran entre sí a superar sus problemas económicos y financieros de tal manera que poco a poco fueran superándose y mejorando su vida y la de sus familias. A casi un año de haberme asociado a tan noble causa me congratulo de haberlo hecho y con gran entusiasmo me doy cuenta que nuestra Comunidad ha crecido durante este año a casi el doble en su número de afiliados benefactores y espero que en un futuro no muy lejano podamos lograr la gran meta soñada: superar el grave problema del cáncer de nuestros niños en todo el mundo y elevar el estatus económico de cada uno de sus socios. Felicidades a los socios Fundadores y a todos los Benefactores de la gran Comunidad WholeWorld International...!!
Copy link for text review
Das Gefühl zu haben, dass es noch mehr Menschen auf der Welt gibt, die den Gedanken des "Menschen helfen Menschen" in sich haben und weiter tragen macht mir Hoffnung, dass die Welt und damit auch die guten Menschen noch vorhanden sind und damit der Traum von einer besseren Welt weiter leben wird.Ich bin WholeWorldücklich ein Teil dieser Vision sein zu dürfen und freue mich die welt mit meinen kleinen MöWholeWorldichkeiten jedenTag ein bisschen besser machen zu können. Vor allem aber denen ein wenig Hoffnung geben kann, die es sowieso sehr schwer im Leben haben. Wir haben schon öfter Kinder aus Tschernobil bei uns gehabt, die leider schon aus dem Leben gegangen sind, diese Kinder waren für jedes liebe Wort und jeden Tag bei uns sehr dankbar. Von diesen Kindern könnten viele Erwachsene gerade in Deutschland sehr viel lernen. In diesem Sinne alles Liebe und herzliche Grüsse an alle von Hans-Uwe Hoffert
Copy link for text review
Hello, I am Paras Tandon from India. I decided to join Whole World because I feel it's a platform which not only offers income but also enables one to do something for a social cause. 105$ is not a big deal to fulfill your dreams. Being an International Charity program, it also brings unity amongst nations for a noble cause. Come and join the program for your inner satisfaction of earning money and helping people at the same time. It's indeed a great initiative and I completely support it. I also plan to associate all my friends & relatives. Kudos to such a great cause! :) Should you require any guidance or have any query, I will provide you all the assistance to make you feel comfortable in joining wholeworld with the time and money you put in.
Copy link for text review
Hi Friends! My name is Gena and I wanted to welcome you to this incredible opportunity of helping children in need and in turn earning amazing income from home! It's a great feeling to help children and a great feeling to work from home! I love it when I get the organization sending me updates about my account via SMS - I feel connected even more! It is the law of this universe to give before you receive... here is your chance too! Join now! Talk to you soon, Gena :)
Copy link for text review
Olá, meu nome é Edilson, sou brasileiro, nascido na Cidade de Belém capital do estado do Pará situada no norte do Brasil, porém há muitos anos resido na cidade do Rio de Janeiro onde fiz todos meus cursos e aperfeiçoamento pela Marinha do Brasil onde cheguei a promoção de 2º Sargento, e hoje sou empreendedor e tenho trabalhos na internet e foi através de amigos que conheci o projeto WholeWorld onde fiquei apaixonado então resolvi me juntar e fazer fazer parte desta comunidade. Pois olho para este projeto de uma forma absolutamente contrária a outros projetos onde só se tem visão do dinheiro e aqui não porque sei que este dinheiro que aqui emprego vai ajudar quem de direito, pessoas que não conheço mas quem sabe um dia conhecerei e saber que através da minha mínima ajuda se se fez grande e esta pessoa pode sorri outra vez. E quanto aos meus planos quanto a este projeto, espero que nunca ele se expire, para que eu possa ajudar mais e mais aqueles que precisam, para que suas cirurgias sejam executadas e pagas, peço a Deus que me conduza neste projeto, para que eu possa sempre ajudar, porque não existe nada neste mundo do que vê uma criança de bem com a vida, brincando, trazendo alegria a seus pais e estampando um grande sorriso nos lábios porque o futuro a elas pertence. Fica aqui registrado o meu grande apreço e paixão por este grande projeto: Há uma passagem bíblica que diz: "É dando que se recebe" e eu fico muito feliz quando vejo uma criança feliz. Deus seja louvado!
Copy link for text review
¿Por qué WholeWorld? WholeWorld es una innovadora y maravillosa oportunidad de participar en una labor mundial de caridad y además de generar ingresos. Veo esta iniciativa como una real, y además, loable, alternativa económica muy viable y sostenible para las personas de todo el mundo, frente a la explosión del desempleo, la pobreza y la miseria económica. Me he identificado profundamente con este proyecto para generar un impacto en la comunidad de América Latina, logrando lo que no puedo lograr individualmente. Se trata de una forma de mirar hacia adentro para encontrar solución a un desafío con muchas aristas por la falta de oportunidades de ingreso. Mediante la creación de un sistema basado en la internet que ofrece una posibilidad para todos y un componente con un valor incalculable llamado "caridad". Siento que este sistema está varios pasos adelante de cualquier compañía. Lo más importante: el programa permite participar de un proyecto económico WholeWorldobal que está muy de acuerdo con mi aspiración personal y me esforzaré al máximo para aprovechar el potencial que tienen la internet y las redes sociales, además, en ayudar capacitando a las personas que se interesen y permitir el acceso a esta solución para generar ingresos online como una forma de aportar mi grano de arena para contrarrestar el desempleo y la pobreza. En resumen, WholeWorld es una solución innovadora basada en internet que se enfoca en dos ámbitos, generación de ingresos y caridad. Un llamdo a servir.
Copy link for text review
Hola a todos los Socios de WholeWorld International. Yo me inscribí al Programa hace ya 11 meses e inmediatamente envié mi donativo para convertirme en Benefactor de tan aclamada Fundación. Este Proyecto tan brillante parte de una iniciativa de 3 amigos que un día se dieron a la tarea de encontrar una fórmula eficaz y atractiva que permitiera no solamente realizar una noble causa: ayudar a niños con cáncer de todo el mundo sino también ir formando poco a poco una gran Comunidad de gente altruista que se ayudaran entre sí a superar sus problemas económicos y financieros de tal manera que poco a poco fueran superándose y mejorando su vida y la de sus familias. A casi un año de haberme asociado a tan noble causa me congratulo de haberlo hecho y con gran entusiasmo me doy cuenta que nuestra Comunidad ha crecido durante este año a casi el doble en su número de afiliados benefactores y espero que en un futuro no muy lejano podamos lograr la gran meta soñada: superar el grave problema del cáncer de nuestros niños en todo el mundo y elevar el estatus económico de cada uno de sus socios. Felicidades a los socios Fundadores y a todos los Benefactores de la gran Comunidad WholeWorld International...!!
Copy link for text review
I would like to take the time to say hello to my new extended family. My name Dwane Hobbs. I am form the United States. I discovered Whole World on facebook media. I joined this community in May of 2015. The reason why? Is because of the protential of the company people helping people. I do believe that this a right and honest way to develop a International Charity program. My plans are to help share this awesome and unique program to the rest of the world. I have already achieved some success in my internet business. NOW!! I can add this amazing program to my portolio.
Copy link for text review
Hello, I'm William live in Forli (Bologna) and I am a pensioner. My favorite hobby is to try to earn by working on the Internet. For the moment it's just a hobby because I got a little money in my wallet. With WholeWorld I hope that this hobby will become a profit so it's more fun. Great idea mutual aid in this time of WholeWorldobal crisis and nice to be helped and to help others. Best wishes to all for a future full of satisfactions.
Copy link for text review
I am Hamid Ahmad an Internet entrepreneur from Singapore. I have always been waiting for something like WholeWorld to initiate the Charity Giving Habits in me. I love helping people and wished that its WholeWorldobally and i came across Whole World, what a blessing. This will empower me to do charity WholeWorldobally instead of regionally. I love these quotes from Mother Theresa: The person who gives with a smile is the best giver because God loves a cheerful giver. ― Mother Teresa When a poor person dies of hunger it has not happened because God did not take care of him or her. It has happened because neither you nor I wanted to give that person what he or she needed. ― Mother Teresa
Copy link for text review
I'm Pavel Rocas from Cluj-Napoca (Romania) I decide to enjoy this company because my first priority in my life is education. I like to help others people to be ready for life and be successful. Contact me for more information to my email
[email protected]
with subject: education. 1. Education is the first priority in my life. Any donation you make through WholeWorld, you activate contribution to social and educational projects that help people in need all over the world to improve their lives. Educatia este cea mai mare prioritate in viata. Orice donatie veti face prin WholeWorld, va fi o contributie in proiectul de educare si nevoile copiilor oriunde in lume. 2. Do you have pain or financially pain? Contact me for more information. I help people all over the world. *Aveti dureri si doriti sa scapati de ele? Contactati-ma pe email si veti primi informatiile necesare. 3. FREE CashBack Card from my website. You can have more blessing life if you help others. Together we are strong! Bani inapoi la toate cumparaturile este un beneficiu gratuit pentru toata lumea. Va stau la dispozitie cu orice informatie si astept intrebarile dumneavoastra. Impreuna viata e mai buna.
Copy link for text review
Hi Folks and to ALL The Countries of the WORLD...I am so, so, excited to be part of this WONDERFUL, AMAZING, GOD GIVEN CHARITY THAT I HAVE BEEN INTRODUCED TO & that I can-not believe I can HELP so many children/adults who are sick in hospital that may not have MONEY to pay the BILL, NOW, WE CAN HELP WITH THE BILL THANKS TO "WHOLE-WORLD" & their Directors, Management & wonderful staff!!! My husband & I plus my whole family can be HELPED by being REWARDED by sharing this AMAZING PROGRAM TO OTHER PEOPLE...It's a great idea to help others & myself & GET PAID TO DO IT-LOVE IT!!! Thank You "Whole-World" Anne Martin from Queensland, Australia... Rgds - Anne Martin.. Queensland, Australia...
Copy link for text review
EL Placer de hacerlo es porque uno Dando es como recibe! Todo lo que el hombre siembra eso cosecha. Dios bendiga este programa o fundacion para ayuda de todos los mas necesitados los niños. Y esperemos que la ayuda siga de una forma mas rapida y segura para ellos. Amando a los niños Dios nos bendice Y es mejor sembrar primero para luego poder Cosechar!
Copy link for text review
Hi! Helping people in this period of time is fundamental because I am convinced that the financial system and money market are very unsecure. So more and more people will need help. Myself, as independant therapist could not receive help when I had an accident few years ago and could not work. Now I am better but, when an independant worker stops to work for few years, he loses his clients and did not receive any money. Since I had also to move in another town...everything is to start again pratically from nothing. So I need help, actually. But I am not anxious about that. I helped myself many people through Plan Program for years. But I find that WW, now Whole World fundraising Program for Charity is much more efficient. Everybody wins in this program. The Charity programs and self as we need it. If we don't need it at the moment, the money we received, we will share, first with our owns (children etc) and after with Charity Programs around us. Personnally, I will always provide with Whole World because it is so much efficient. We can help so much people. And the need is so great. I saw WholeWorld get greater and greater, more and more efficient, year after year. I am very proud to be part of this nice movement. So don't hesitate to participate for yourself, your loved one and much much more others. Sorry for my bad enWholeWorldish....I am a french canadian speaker. Jaya Krystal (jeanned.martel) Montreal, Quebec, Canada
Copy link for text review
I am Amadou Mamadou Diack, I am a young Senegalese, I am in Dakar Senegal. I knew Whole World by internet search. I came because I saw that the concepte was very good, the first is to help the world's children is very good and Secondly you can get help from everyone. a good slogan: help the children of the world, the world helps you
Copy link for text review
Good luck to all people who take part in this program. I hope that this charity help more children throughout the world and those who suffers from conflict also benefit. I am in the process of learning this business and my ambition is to really help. The word Menachem in the Hebrew Language means to Comfort. I really from the bottom of my heart love to help people. As you see in my picture I wear a cap and behind me are my soldiers where I volunteer. We went on a long hike. They call me Daddy Menachem because I act like a father to my soldiers in the Israeli Army. I am very proud and able to volunteer to help people.
Copy link for text review
Buna tuturor, numele meu este Deak Csabi si sunt din Baia Mare. Am aflat de WholeWorld de la un prieten acum un an dupa care am citit foarte atent mai multe lucruri despre acest proiect extraordinar. M-am decis pe loc, am facut rost de bani si am zis trebuie sa incerc. Sunt foarte bucuros ca am avut aceasta oportunitate fantastica sa vad ca sistemul chiar functioneaza. Bineinteles ca la inceput am avut cateva semne de intrebare in legatura cu acest sistem, dar pentru ca sunt un tip ambitios si gandesc pozitiv am zis ca in cel mai rau caz daca nu o sa reusesc macar o parte din bani o sa ajunga la fundatia Whole World pentru ajutorarea copiilor bolnavi. Din pacate foarte multi oameni nu au incredere in acest sistem si se arunca in tot felul de afirmatii fara sa studieze cu atentie despre ce e vorba. Este normal ca la inceput sa pornim mai greu, este foarte important sa nu ne dam batuti, sa fim perseverenti si afirm asta pentru ca si eu am lasat-o mai moale pana cand am gasit un baiat extraordinar care a pornit ca din pusca iar banii au inceput sa vina. Pe aceasta cale ii urez multa sanatate si mult succes in continuare. Obiectivul meu este sa gasesc cat mai multe persoane ca el ( Osan Bogdan ) care vor sa lucreze si in acelasi timp sa ajute. Foarte important sa aratam sistemul WholeWorld cat mai multor persoane pentru ca numai asa o sa gasim persoanele care o sa fie de succes in viitor. Mult succes tuturor.
Copy link for text review
My name is Renistien Brown and I am from a small island in the southern part of the cariibbean chain called Trinidad and Tobago. I decide to join this community immediately after the invitation because it resonates within me and I am happy to be associated with such an organization The idea behind the development of the international charity program Whole World carries a solid , supportive and caring foundation . I consider it as a win / win to all parties involve as well as an inspiration to increasing such services overall. I am grateful to my sponsor and this program knowing that I can contribute in some measure to it"s development and support in future endeavors saving , increasing and changing lives.
Copy link for text review
HELLO, EVERYBODY! THIS IS A PRETTY LOVELY OPPORTUNITY AND POSSIBILITY TO INITIATE MYSELF WITHIN THIS PROJECT WHICH SEEMS TO TURN OUT TO BE ONE VERY PROMISING, EFFICIENT AND PRODUCTIVE! IT IS AN OUTSTANDING AND GORGIOUS OCCASION TO PROMOTE MYSELF WHILE HELPING OTHERS AND THROUGH THAT THING MYSELF, AS A CONSEQUENCE RESULT! HOWEVER, I HOPE TO ENCOUNTER SPLENDID CIRCUMSTANCES WHICH AND THAT LEAD TO BECOME SOME OF THE FAVOURABLE WITHIN THE SPHEARE AND DOMAIN OF CHARITY TO THOSE PEOPLE WHO REALLY NEED THESE SERVICES! IА I CAN HELP, THEN IT IS NOT A MATTER OF HESITATION TO ME, AS SOON AS AND BECAUSE, IT HAS NEVER BEEN AN OBSTACLE OR A PROBLEM TO ME TO GIVE A HAND AND ASSISST SOMEONE IN NEED WHEN ASKING ME, FOR INSTANCE, OR EVEN I CAN OFFER MY HELP WHEN HAVE POSSIBILITY AND TIME FOR THAT! I AM WholeWorldAD THAT THERE ARE PEOPLE IN THE WORLD WHO DO NOT CARE MORE ABOUT MONEY, FUNDS AND MATERIAL WEALTH RATHER THAN THINKING ABOUT THE ONES IN SUFFERINGS AND MISERIES! I FOUND OUT ABOUT THIS PROJECT ON-LINE FROM INTERNET LAST SUMMER AND DECIDED TO TAKE SOME OF THE ADVANTAGE OF PARTICIPATING AT IT ALMOST AT ONCE AND IMMEDIATELY BECAUSE IT IS TO MY MIND VITALLY SIGNIFICANT AND RATHER IMPORTANT TO BEAR SOME OF THE SOCIAL RESPONSIBILITY FOR SOME ACTIONS NEEDED IN THE DOMAIN AND SPHERE OF ACTIVITY OF A SOCIAL RESPONSIBILITY AND RESPONSIBILITY. ALTHOUGH I HAVE NOT OBTAINED THE MINIMUM DESIRED RESULTS WITHIN THE PERIOD OF TIME OF SIX MONTHS YET, I AM AN OPTIMIST AND I AM SURE TO GET SUCCESS IF I STRIVE!
Copy link for text review
I am a retired teacher from madanapalle famous for philosophy from where Maharish Mahesh yogi and Jiddu krishna murthy started their journey to the highest spirituality. Madanpalle is in andhrapradesh of india. your programme is really wonderful. by joining your community i feel highly elevated. i think that idea to develop the international charity programme will attract almost all rich and poor persons in the entire world and many poor are benefited and donors are blessed. I wish to spread the WholeWorld in india along with other rich countries and try my best to work meticulously.the distance between rich and poor be slowly diminished and all become happy
Copy link for text review
My Name Is Professor Zaheer Shakeel and I am From Pakistan. I like Help to others so i decided to join your community. This is Very Unique Idea to Develop the Community. With the International Charity program we can solve the problem of Many families of the International charities work throughout the world to defend human rights, to promote peace and understanding among all nations, and to provide relief and development services where they are needed the most. We divided INTERNATIONAL charities in four Causes. world.
Copy link for text review
WholeWorld este o comunitate de oameni pozitivi, hotărâţi, care să se ajute reciproc, sa devina prosperi şi sa participe la acte de binefacere, susţinand copii bolnavi de cancer. Sistemul este conceput în aşa fel încât de-a lungul întregului proces caştigi bani, atâţea bani, caţi doreşti, totul depinde de numărul de prieteni invitaţi în sistem pe baza certificatului ce conţine numele tău. Fiecare din noi are un vis şi doreşte să-l îndeplinească cât mai curand posibil, atât mai bine când în drum spre scopul tău îi poţi ajuta şi pe alţii.
Copy link for text review
Soy WholeWorldadys Otero, A sus ordenes siempre. Soy de la isla de Puerto Rico. tengo 26 años. Estoy en la linea dorada hace ya unos meses en espera de un cambio en mi vida y se que tu tambien quieres un cambio para tu vida, unete a mi y juntos podremos lograr esa libertad o ayuda financiera que tanto necesitamos. Cuento contigo, tu familia cuenta contigo, tus amigos cuentan contigo. Vamos por mas, se que se puede, se que podemos. Hasta pronto.
Copy link for text review
Welcome my friend, my name is Iraklis Pastos and i 'm living in Chalkida city of Greece. I like "THE WholeWorld INTERNATIONAL COMMUNITY" for two reasons: REASON ONE: I want to help (economically) other participants in the community. REASON TWO:I want to help children with cancer and their families, to cope with the future optimistically. It's time to take a step further, both for our favorite persons, and for those who need us. Ι ΄m looking forward to see you soon. Thanks for your time. WITH APPRICIATE IRAKLIS PASTOS
Copy link for text review
My name is Hugh Martin I am from Selma, AL. I join this organization on Monday 4/25/16, registered on Sunday 4/24/16. The reason I decide to join this community, I like giving to help others, in this case sick kids. Kids are our future, we must give to keep them well. We must teach them so they can lead the way. I also like the business opportunity of Whole World Charity. I am very excited about this organization. I will do all I can to help others, and help myself to the best of my ability. I want to be a success in this charitable community.
Copy link for text review
I am Paul Pruel of Philippines at legal age, a sinWholeWorlde dad with three loving children. Today I decided to join with this community through a friend of mine at Facebook, who guided me to check out your website for the purpose to learn what this community has to offer to its registered members. About the idea to develop the international charity program Whole World for me it is a good approach and a positive way to help people around the world, especially those recipients who are really in need. Being an online blogger, one of my plans is to help Whole World community to promote its goals and to reach other people around the WholeWorldobe and attract them to join with this community through blog and blogging and share them out through social networks available online.
Copy link for text review
We rise by lifting others. When people ask me what I want to be when I grow up I say that I want to be a wealthy enough so I can help others, seriously. But its not easy to become a Philanthropist With No money. Winston Churchill said "We make a LIVING by WHAT WE GET, but we make a LIFE by WHAT WE GIVE" "Only by GIVING are you able to receive MORE than you already have" once Jim Rohn said. What if I take it further and with one great system show you the path of how to become a Philanthropist & to make money for yourself wile helping others. How to help millions of those who in need of medical help and millions of those who still dream to become wealthy enough so they can help others too. This days we bring money to the banks and they getting richer every second, how about changing this and make your money work for you? Helping people get what they need most in life is at the heart of successful philanthropy. At first I was skeptical too, but then I thought "If I won't try I'll never know the answer". So, here I'm trying to fulfill my dream to become a wealthy Philanthropist. I haven't given enough away to help others in the past, but my hope is to become a leader and to show others that with this system we can help ourselves by helping others. Online you can become much more than a reactive donor - you can become a proactive, strategic, collaborative philanthropist tapping into the wealth of resources available at the tap of a keyboard or the click of a mouse. Join us.
50 reasons why people participate in Whole World
Dear Friends, we have carried out a big survey among thousands of our participants, in which asked everyone of them to tell us the 10 most important reasons for their participation in Whole World.
As a result, we have received a lot of different answers that help us to compose a list of the 50 main advantages of the Program.
We have arranged this list in the form of separate pictures with a detailed description of each reason and presented it in this section. Be sure to get familiar with them and recommend all your partners to learn them, too. This information will help to better understand all the nuances of the Whole World Program and probably will reveal to you many new points that you did not even knew existed!
1
Legal and reliable company
It has been operating since 2011 within the legal field of all
countries of the world, and has already proven its reliability
over the years.
Legality and time proved reliability of the Company - this is, probably, one of the most significant reasons determining the participants' choice.
The company is officially registered in the Russian Federation as Whole World, LLC, and five years of a stable and successful work of the project confirm the vitality and effectiveness of the innovative fundraising model proposed by us.
We no longer need to prove anyone anything. ‪Whole World‬ works like clockwork and will work forever!